Grindr was released in 2009, but now, it is the industry leader. Grindr has more than 10.5 million registered users from 196 countries and more than 2 million daily active users.
Grindr App is exclusively for gays, bisexuals, transgenders, and more. Grindr has generally influenced gay culture, hookup culture, and dating culture.
The statistics show that its user income generally exceeds other social applications. Its user base is known as "The rich people who understand technology."
Features of Grindr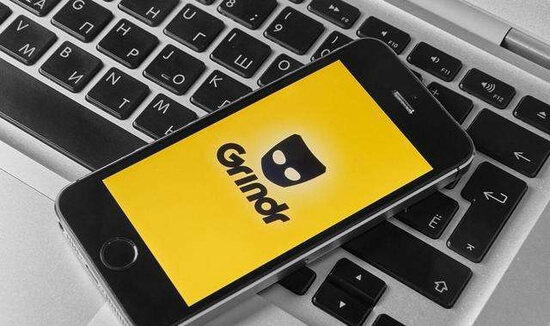 The free version:
• View people near you
• Browse the newly designed profile for larger photos
• Share private photos in chat
• Filter search results for you want
• Customize your profile to share more personal information
• Favorite interested users
• Report other users easily and safely
• Send your location to other users
• More ways to help you find your ideal match
• More ways to communicate with new friends around the world
If you pay to upgrade your Grindr account to the XTRA version, you will have more features including
• No third-party advertising
• View six times more profiles than the free version, up to 600 at a time
• Option to view only users currently online
• Option to view only profiles with photos
• More favorites and blocks
• Use all premium filters
• Store frequently used phrases for easier chatting
• Send multiple photos at once
How does Grindr Location Work?
One of Grindr's biggest features is its location-based dating app. And Grindr signs up without a phone number. It will get the location of your phone and find out who to date and where to go.
The specific operation is also very simple. There is a Grindr location map on the main interface. Based on this location map, It will display user photos arranged by distance from near to far. Click on a photo to see a brief profile of that user, as well as other options for chatting, sharing location, and more.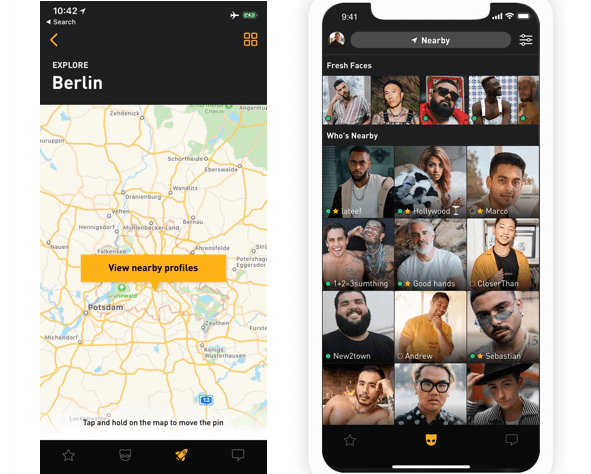 How to Find Someone's Location on Grindr
When using Grindr, you cannot directly obtain the detailed location information of other users who are not friends. But you can get the approximate distance of other users to you. This may involve privacy issues.
Location Problems on Grindr
Due to the location-based nature of Grindr, there are always some practical problems when using it.
Sometimes we don't want to look for dates near us. And want to go somewhere else around or in another city to make friends.

Want to get more matching people. Or be added as friends by more people.

When you are dating, do not want to be encountered or disturbed by familiar friends nearby.

In Grindr, you want to be yourself easily. But there are always people who have bad intentions. Take advantage of Grindr's location information.

In Grindr, there is your location, detailed personal information, and even health information. This information leaves you with no privacy on the internet.

Due to local cultural and legal risks, using your location on Grindr will cause you unnecessary trouble.
How to Turn off Location on Grindr
How do solve these problems? You may turn off the location service on your phone.
If you want to turn off the location on Grindr. You just need to turn off location permission for Grindr. For iOS: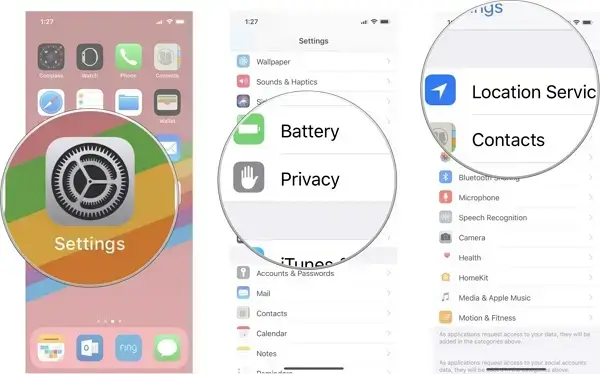 For Android: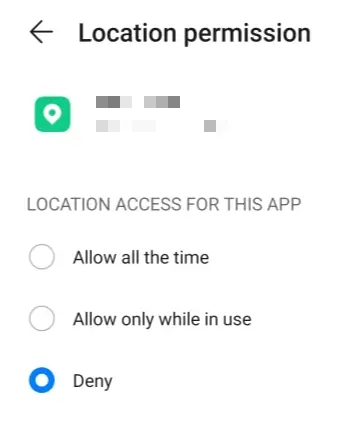 It is very simple. But I don't recommend you do this. If there is no location permission. Grindr will consider your information incomplete. So you won't get referrals. The chances of being searched by others are also very small.
How to Hide Your Location on Grindr
Are there any other ways to solve these problems and use Grindr without any worries?
You can solve the above problems by changing your GPS location to protect your privacy.
FakeLoc is a professional software for modifying mobile phone locations. It supports both iPhone and Android phones. Using FakeLoc can easily solve privacy problems and help you match more people on Grindr.
What is MXCode FakeLoc Location Changer
FakeLoc phone location changer is a professional software to mock location for iPhone and Android phones.
Using it, you can easily change your location, city, or country in Grindr. It can replace your phone's GPS module with fake location GPS data. When making Grindr read your phone's location, it will read the location of your setting. In this way, you can find friends anywhere you want.
Fakeloc supports both Android phones and iPhones. It supports the latest version of iOS and the latest version of Android. In addition to Grindr, FakeLoc also supports other social applications, map applications, and games.
[Step by Step] Change Location With FakeLoc on Grindr
Using FakeLoc is very simple, let's take a quick look at how it is used. Let's go:
Step 1. Download and install FakeLoc on your windows PC or MAC. It will take less than a minute to download and install
Step 2. Connect your phone with Grindr installed to your computer. And in the pop-up trust window on your phone, click Confirm.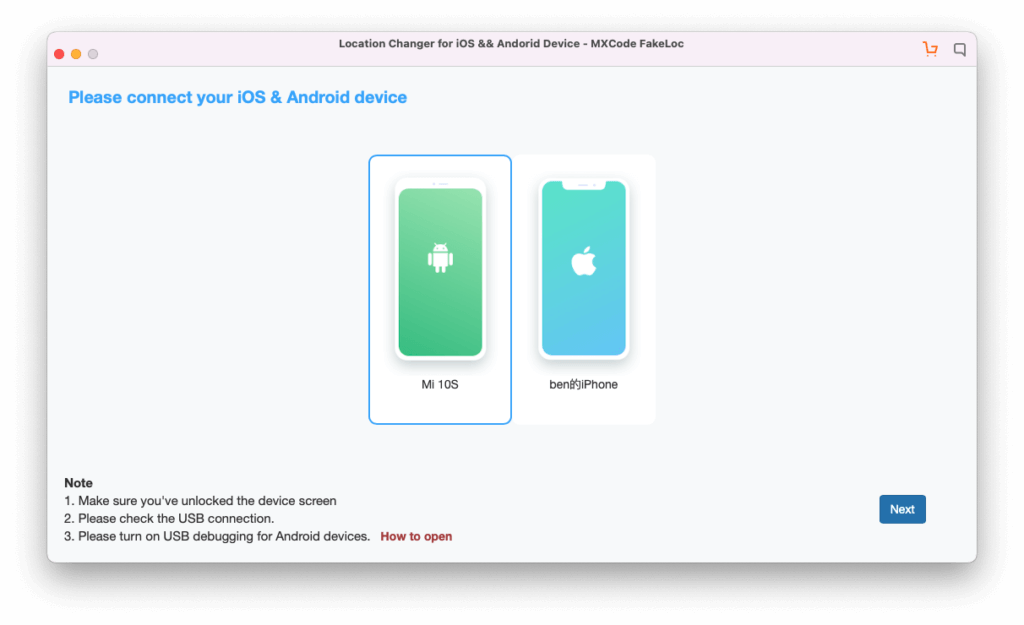 Step 3. Follow the interface instructions until the map mode is displayed.
If you are using an Android phone and encounter permission problems while using it. Please refer to here to resolve it.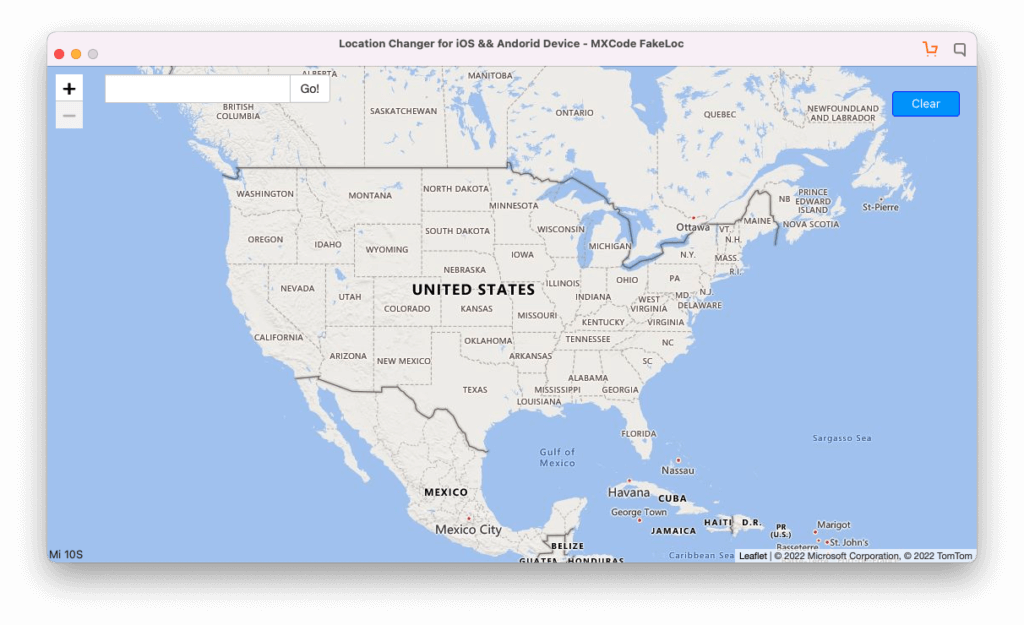 Step 4. Find the location of the modifications you need. Left click the map. The popup view will be shown. Then click "Move Here" on the popup view. Your location will be changed.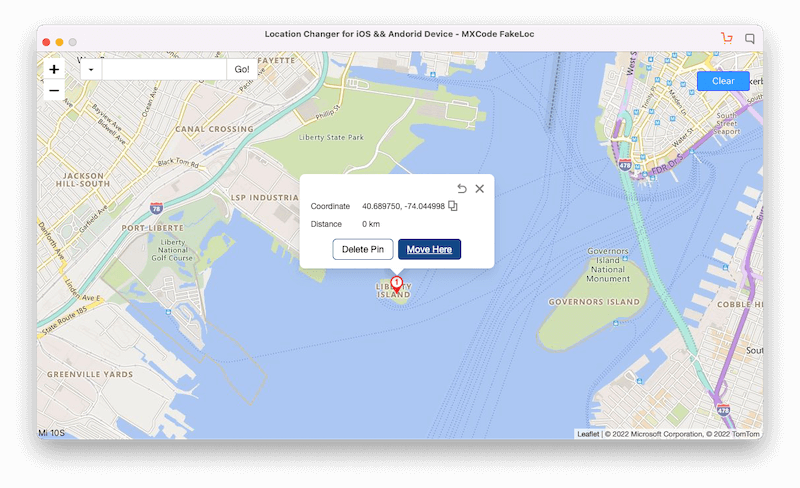 Step 5. The location of your iPhone/Android phone will be changed. You can use Grindr whit the new place!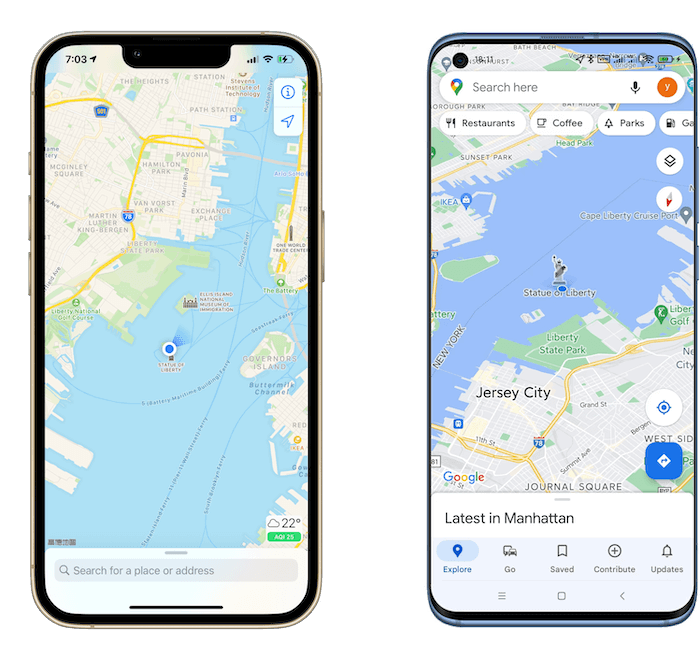 Except for moving to a fixed location. FakeLoc also supports navigation mode. FakeLoc can simulate walking, cycling, or driving.
This feature is necessary when gaming and sharing real-time locations.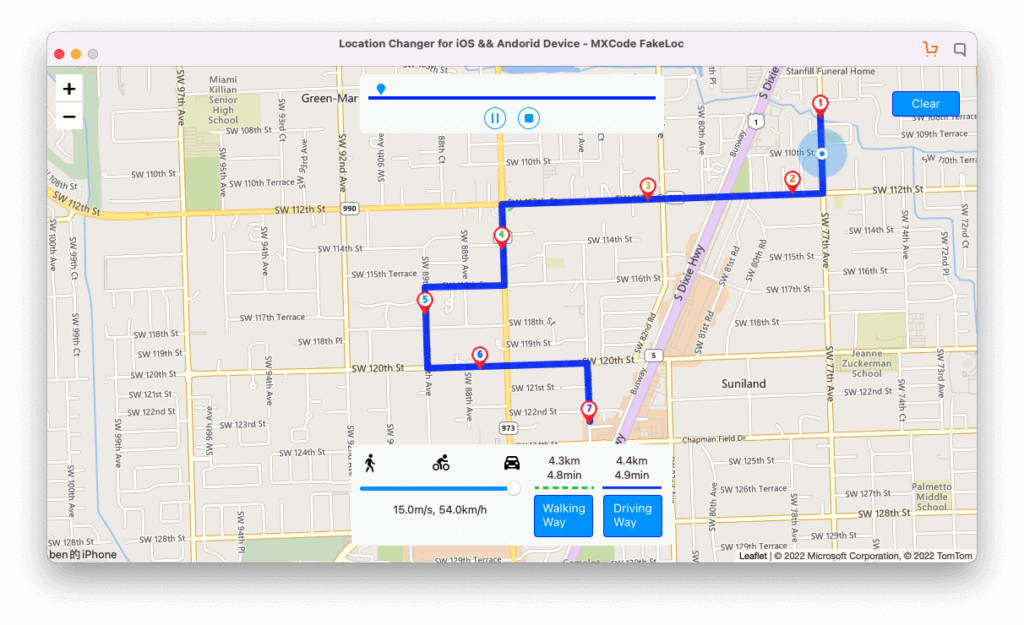 How to Fake Your Location on Grindr
With the help of FakeLoc, you can be safer when using Grindr. and more ways to use it.
For example, if you are traveling to other cities or countries, you will have the opportunity to find local friends on Grindr first.

You can easily get friends from other locations and learn about the local culture.

Your profile will have the opportunity to be viewed by more people and added as friends.

Protect your privacy. Legal risks are avoided.
Fake GPS not Working on Grindr
Sometimes your Android phone may have a problem. Fake GPS not working on Grindr. If you have this problem, please double-check the permission management of your Android device. And in other map applications, confirm whether the simulated location takes effect.
This problem doesn't usually happen on iOS devices.
Conclusion
FakeLoc is small, powerful, and stable for a wide range of applications. I highly recommend it to you.
But any advanced technology is a double-edged sword. Just like Grindr, you can make more friends, but also expose your privacy. FakeLoc protects your privacy, but it can also be abused by people with ulterior motives.
The best way to protect yourself is to know more and use more than anyone else. When you use FakeLoc, you can also better avoid risks.
Download and start using FakeLoc now.