Many people turn location services on when prompted during the first boot-up of an iOS device. After turning their location on, they never look back and turn that off. It's because location services are very helpful for location-based apps like Google Maps. Further, tagging location on social media when visiting a cool place has become a trend nowadays.
Along with the many benefits of location-based services, there are plenty of downsides to turning your location on every time. For instance, people with bad intentions can track your location and can hurt you. Above all, no one wants to compromise his/ her privacy. Using the location services of your iPhone, your family members or friends can monitor where you are and what places you have been.
Sometimes, turning your location off becomes crucial for your peace of mind. You can completely disable your location so no one will know where you are. In this article, we will cover different methods of how to turn off location on an iPhone. Let's begin…
Part 1: How to Turn Off Location on iPhone?
In this part, we will talk about how to disable your location completely and partially. Let's discuss both methods one by one…
Method 1: Turn Off Location Services Completely on iPhone
You can turn your location services off completely on iPhone and other MAC devices. After this, no location-based app like Apple Maps will be able to access your current location. Follow the steps below to disable your location completely: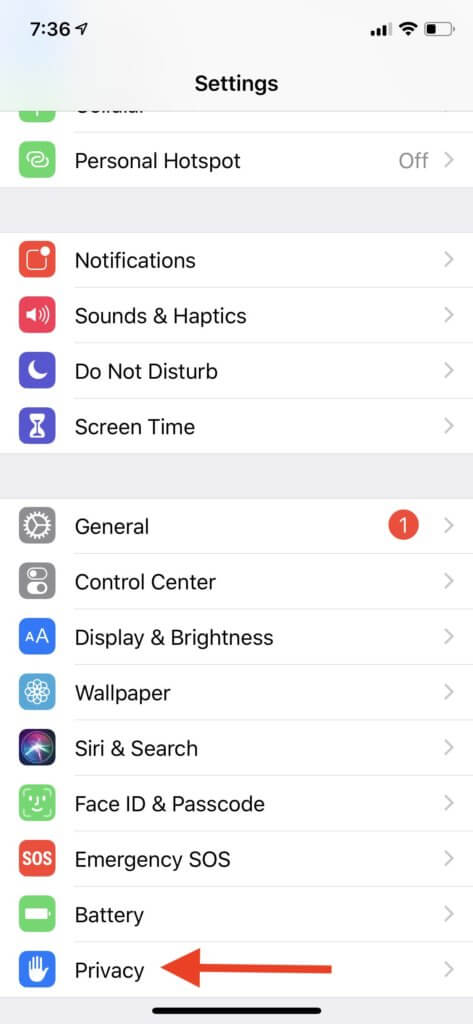 Go to Settings and tap on the Privacy option.
On the top of the screen, you will see the Location Services option.
Click on the toggle button if location services are already on.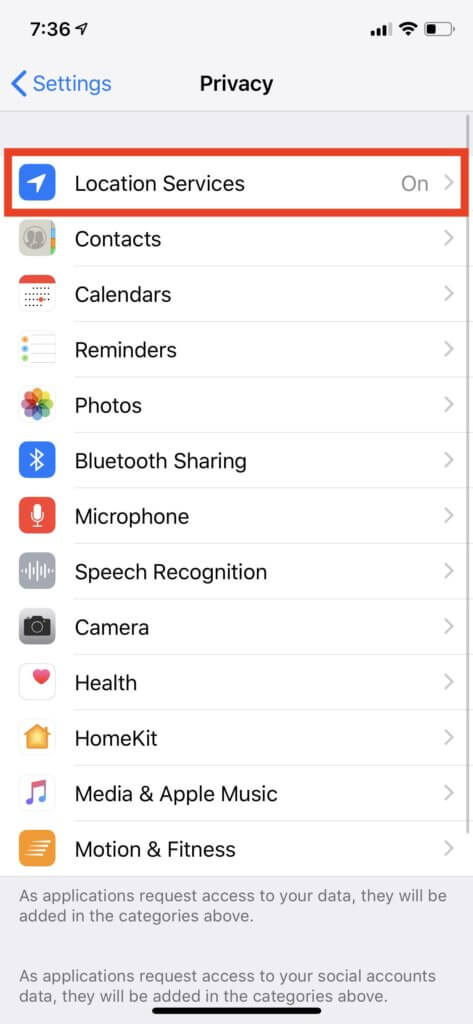 Remember, all location-based apps may behave inappropriately after turning your location off completely. Though this method will turn off location services and improve the security level of the device, it diminishes your overall experience.
We recommend you to go with this method only when you don't want to use apps like Apple Maps or Google Maps. Fortunately, there is another way in which you can disable your location for specific apps. Let's discuss how to turn off location for specific apps…
Method 2: Disable Location for Specific Apps on iPhone
Instead of disabling location for all apps, you should adjust location permissions for each app individually. For this purpose, go to Settings and tap on privacy. Then, go to Location Services. Here you will see a list of all installed apps on your iPhone. Here you can set the permission for each app according to your comfort level.
For each app, you will find four options for location services as follows:
Never: If you go with this option, the app will never be able to access your location.
Ask Next Time: The app will ask to grant location permission each time when you open the app. You will have three options, Allow once, Allow while using, and Don't allow. You can grant permission based on your requirements.
While Using: This option tells the app that you can only track location when actively using on the screen. Otherwise, the app won't be able to utilize location services.
Always: This option grants permission to the app to access location all the time, even when it's not active.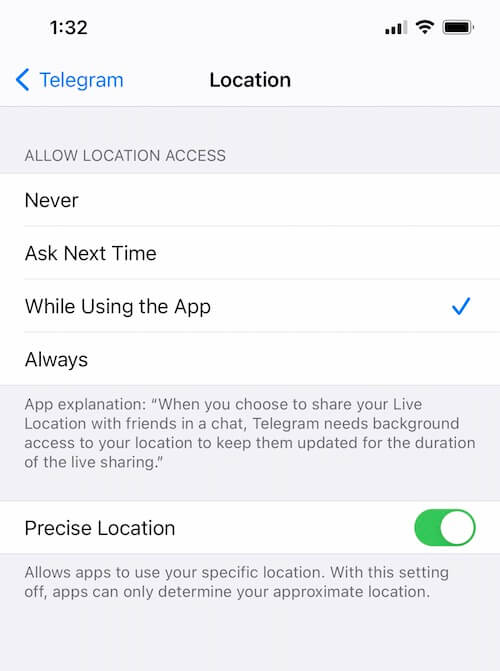 Utilizing the above options, you can completely control location permissions for each app. However, if you are okay with an app tracking your location but you don't want that to know exactly where you are, you can turn off Precise Location. In this way, the app can only know your approximate location which might be enough for location-based apps and servers to behave nicely.
Method 3: Disable Location for iOS System Services
This method allows you to block some backend location-tracking services within iOS System Services. Backend location tracking features use location to enhance user experience. For instance, Compass Calibration uses location services to calibrate the electronic compass on your device.
Similarly, Emergency Calls & SOS feature uses location data to assist in the event of an emergency. The same is true in the case of Find My iPhone and Location-Based Alerts features. You can enable or disable location data for iOS services. Here is how to disable location for iOS System Services:
Take your iPhone and go to Settings.
Tap on Privacy and go to Location Services.
Scroll down and tap on System Services.
You will see a list of services you can turn on and off. Some services include Device Management, Significant Locations, iPhone Analytics, and Share My Location, etc. You can turn services on or off based on your need.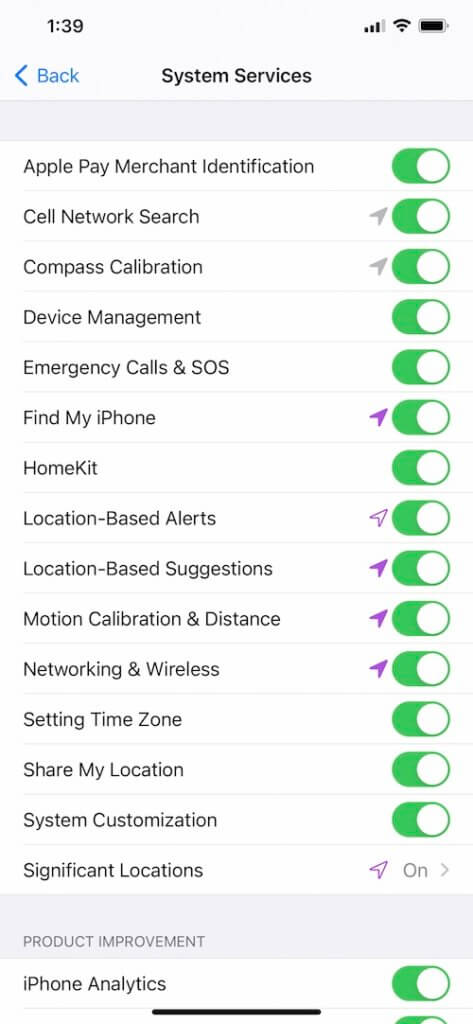 Part 2: How to Change Location on iPhone Instead of Turning Off?
So far, we have discussed three methods to turn off location on iPhone. After reading those methods, you will have full control over location services on your iPhone.
But what if we tell you a method to fake your location? For example, your real location is in New York but people think that you are in London by looking at your device location.
Further, you can access geographically restricted data by changing your location on your iPhone. For example, People in the South Asian region can't access specific websites in Europe or the United States. In this situation, changing their location to that region helps you access those sites.
There are plenty of ways to spoof your location. In this section, we will introduce you to some of the most stunning location spoofing apps. Let's get started…
Method 1: Change Your Location on iPhone Using Xcode
This method helps you to spoof GPS location on your iPhone to enhance your online security and access blocked content. To get started with this method, you should have a basic programming knowledge. Because you need to run the Xcode, a development application.
Follow the steps below carefully to spoof your location on your iPhone:
1. Take your MAC device and search for the Xcode app in the Apple App Store. Install the app and launch that.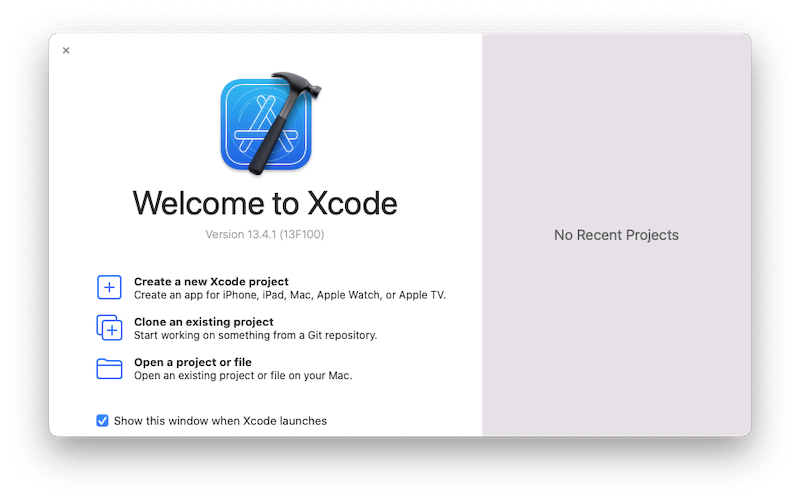 2. After the download and installation are complete. Open Xcode and create a new project.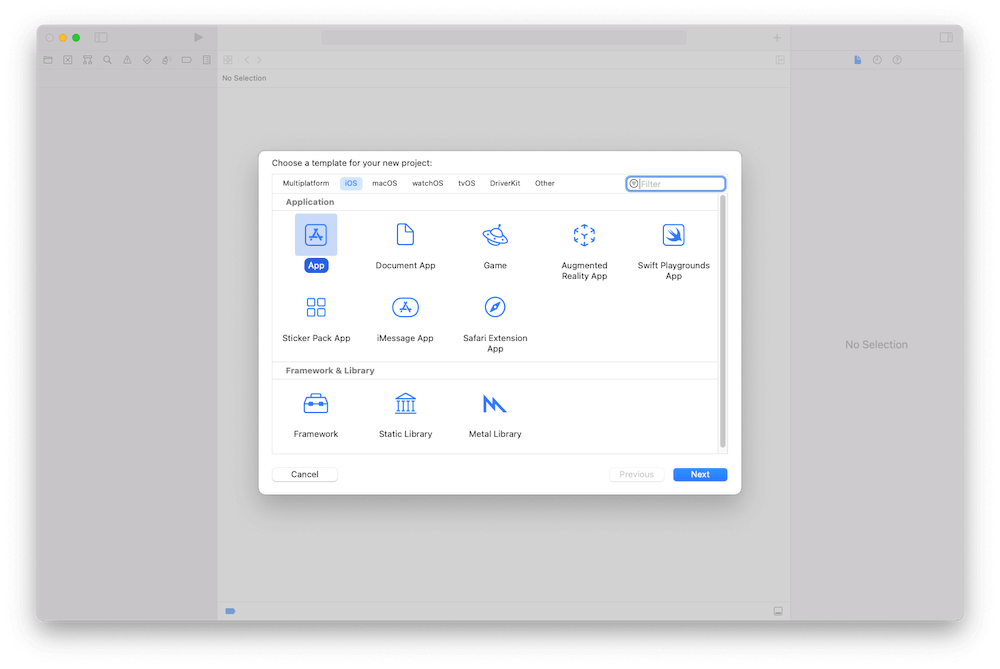 Enter the project name and other information you need and confirm.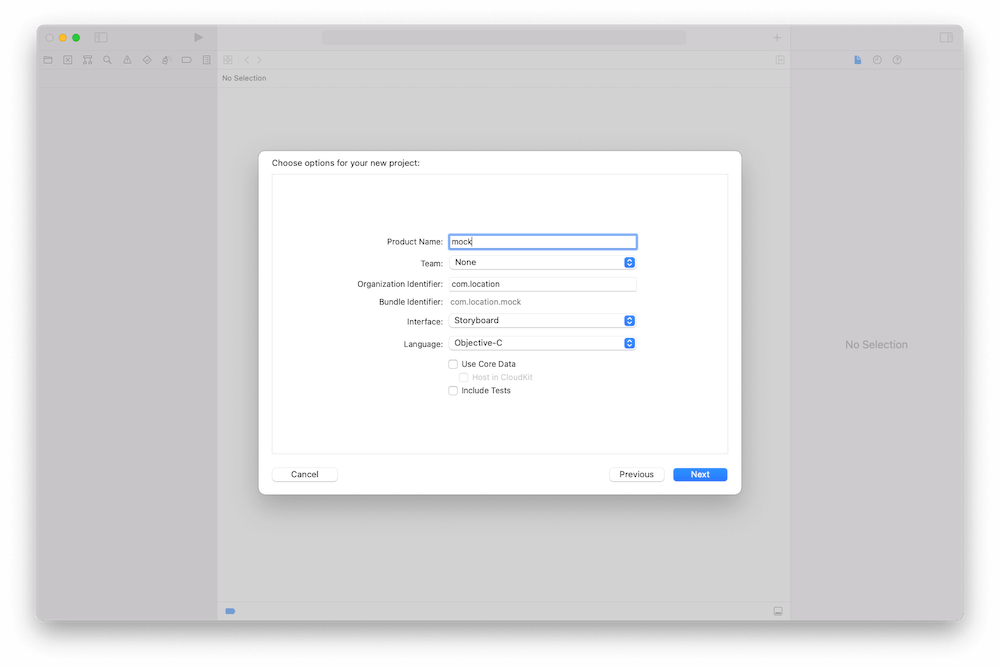 3. In the Signing & Capabilities tab -> Signing -> Team, select your developer account.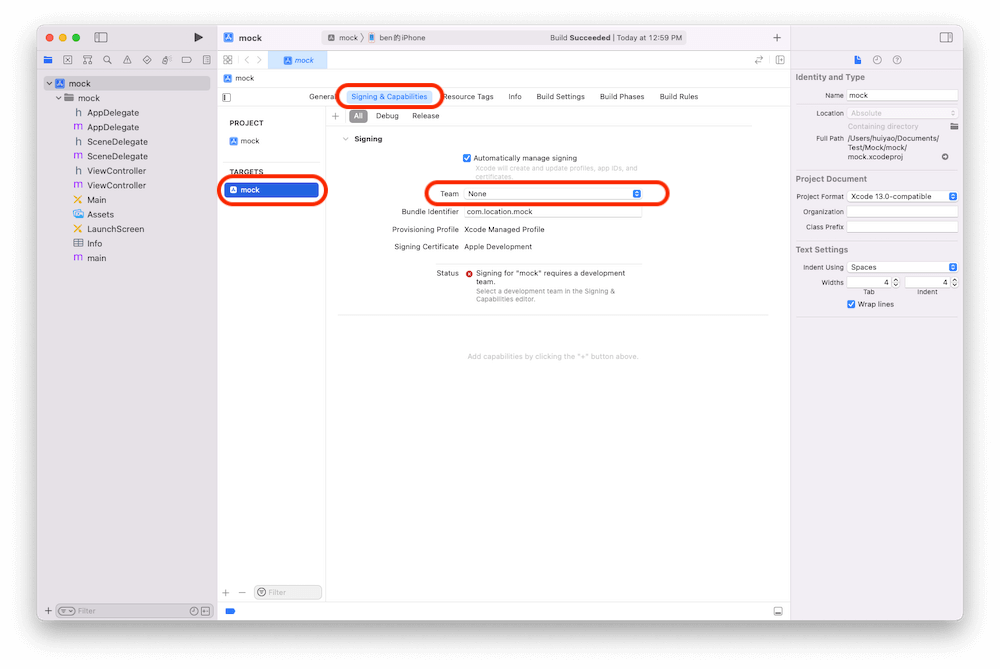 4. In the Xcode menu, select Product (menu) -> Scheme -> Edit Scheme -> Options (tab) -> Default Location, select your target location.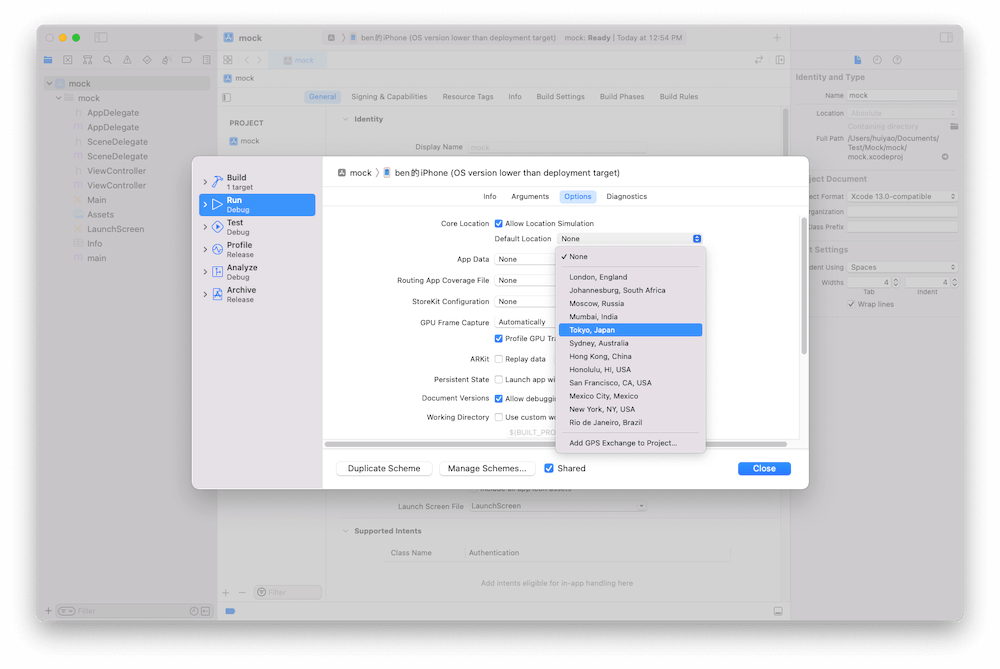 5. Connect your iOS device, and build and run your program.
6. The address on the device has been modified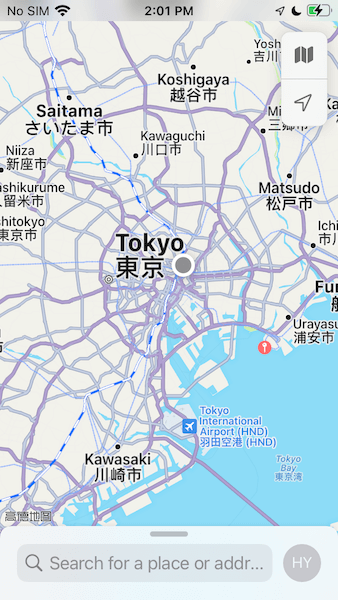 Method 2: Spoof Your Location Using the FakeLoc Location Changer App
Instead of turning your location off, you can spoof your location and set it to anywhere in the world. For this purpose, FakeLoc is the finest option. This robust tool can change your location with one click. After changing your location, all location-based apps will believe that you are actually at that particular location. Follow the steps below to fake your location: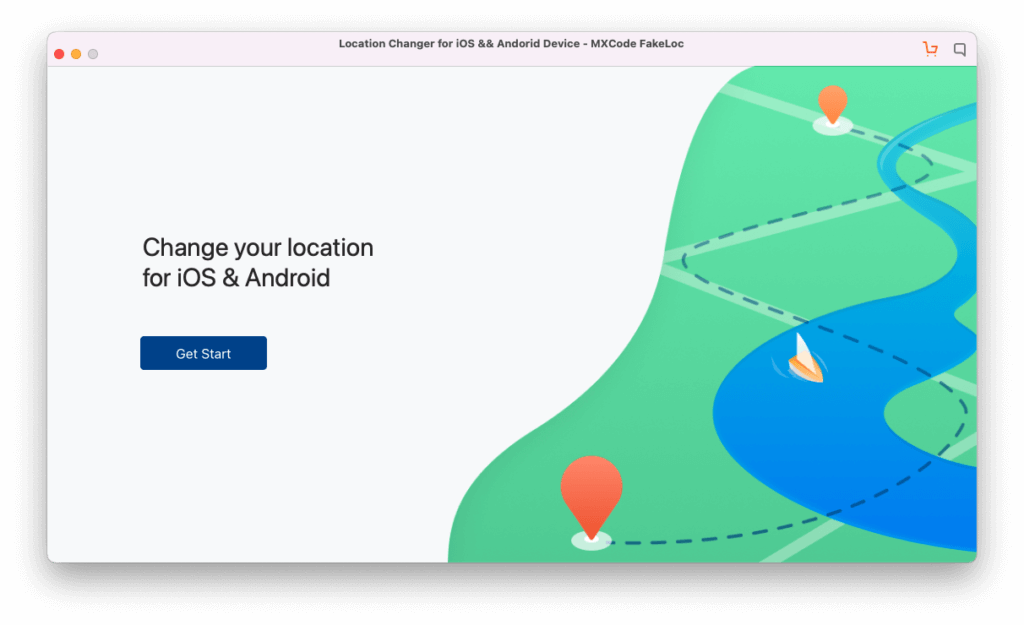 After launching the app, you will see a map indicating your current location.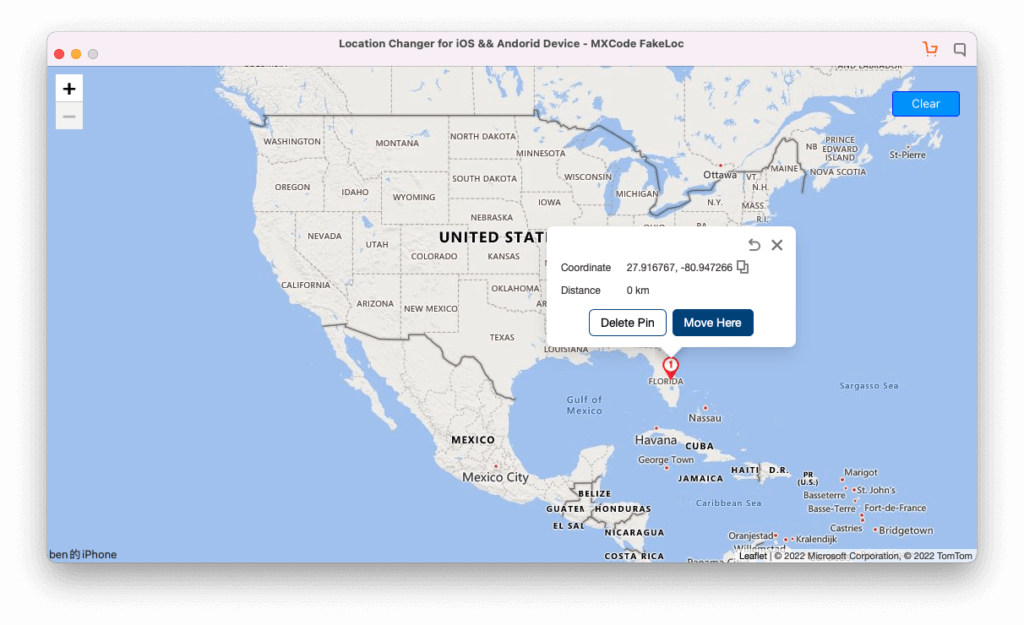 At the upper corner, enter the new location that you want to set in the search bar. Plus, you can enter coordinates if you remember. Or, drag and drop the location marker on the map to set your new location.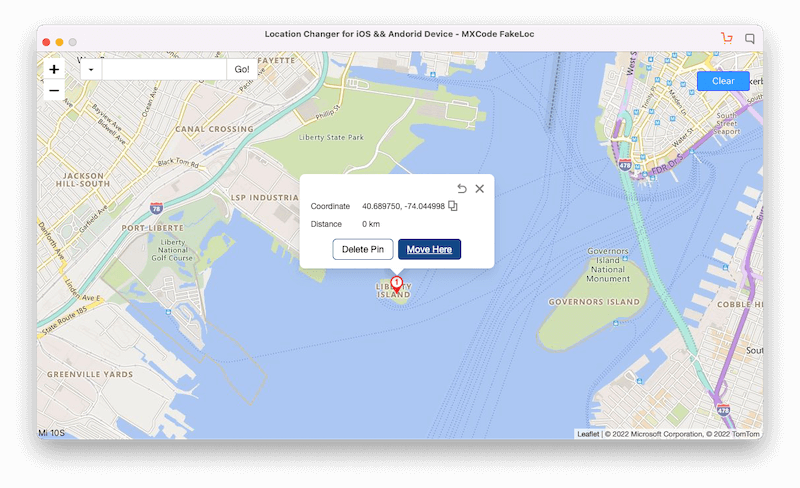 After changing your location, open Apple Maps or Google Maps application, and it should indicate your newly set location.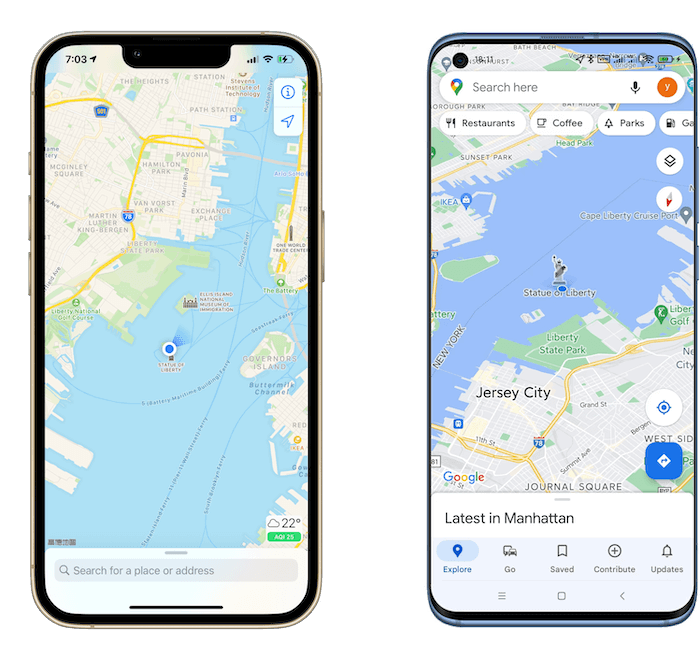 You can spoof your location anytime and set it to anywhere in the world using the app. To get your real location back, you can repeat the above steps. Location spoofing not only protects your privacy but also helps to prank your friends! If you want to get your real location back, you can disable this app or set your actual location on the app.
Wrapping Up
We hope that the all aforementioned methods helped you to turn off your location on your iPhone. Plus, you will be able to change your location on your iOS devices after reading the article. All the methods we discussed above are 100% secure and working. You can go with any of them that suits you most.
If you are anxious about your privacy, turning your location off can be a practical solution. However, we recommend you change your location to enhance your privacy. Plus, you can avail plenty of other benefits along with privacy by spoofing your location.