Looking for the best fake GPS location android app on the Google play store? You will love this list. Fake GPS location apps are sometimes not available on the play store due to the terms. However, you can surely download it from the official website.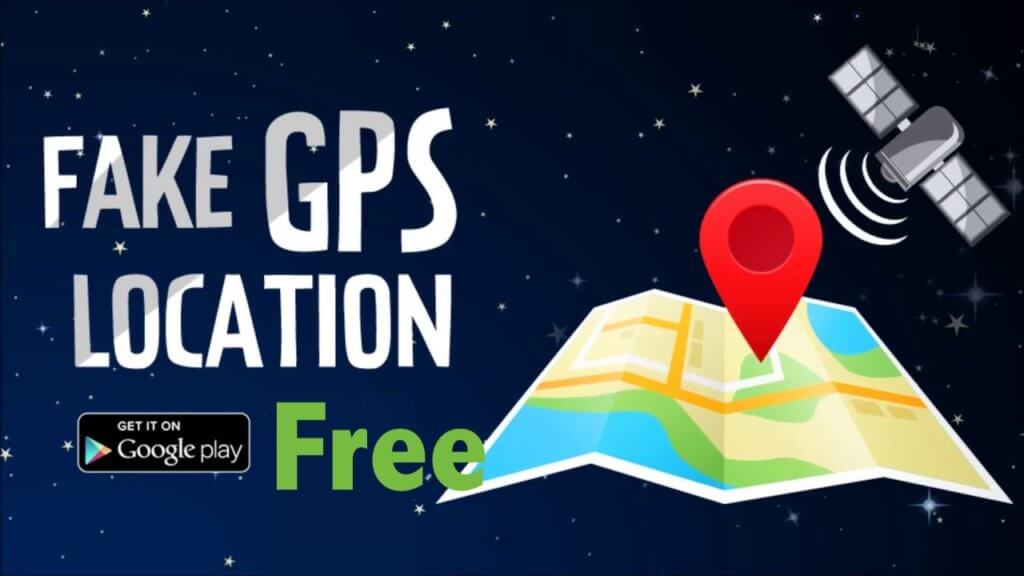 Here are the top 5 best free android apps to change location.
1. MXCode FakeLoc
We will start with the best fake GPS APK you can get on the internet. The best app you can go for mock location is MXCode's FakeLoc. It's the fake live location app using which you can change the entire GPS location with ease.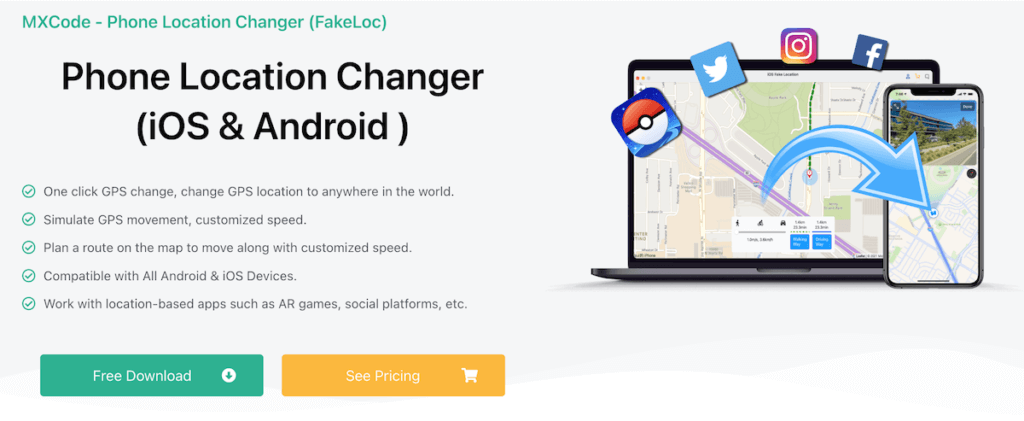 It comes with many features which you will love. There are a few reasons why we have mentioned this app at the top of the list. To begin with, it's one of the safest apps you can use. They ensure the proper safety of your app. There is no malware that you need to worry about. Further, you will get the best features here. The feature that is provided here can rarely be seen on other apps.
The developers know where the app is used. They have features that provide extra features for the apps. For instance, they provide Pokemon go features using which you can catch more Pokemon. There are many similar things available on this platform.
Therefore, you can surely start using the app. We will now talk about the features as well.
Top Features of FakeLoc
100% safe.
You can change the location using coordinates.
You can also pick the location.
Location history allows you to keep an eye on your previous locations.
Jogging and running mode to move your GPS.
Walking mode to move the GPS slowly.
The location changer app is available for both Android and iOS.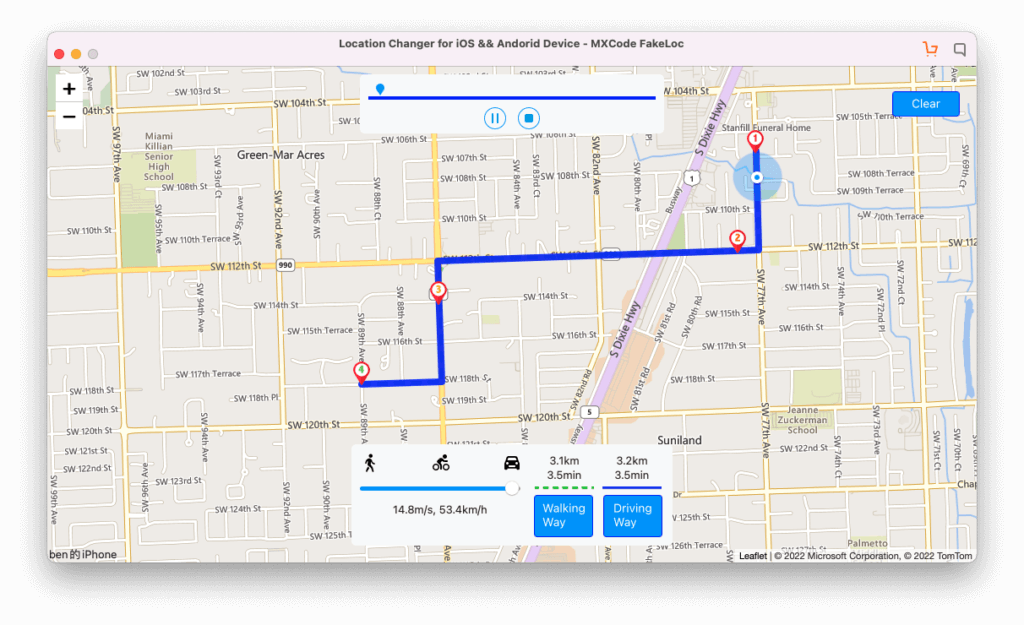 Pros
There are tons of features that you will love.
It ensures proper safety.
You can use it on all mobile devices.
The app makes it easier to set the fake location.
Gaming features for the gamers.
Stable location. The connection won't go.
Easy to push things back to normal.
Free to get started, premium to get more features.
Above all, you don't need to root your device to get started.
For iOS devices, you don't need jailbreak.
Cons
They have a monthly premium plan. Not to mention, you can try it for free. However, it's not a big issue as most of the tools have paid plans. If you're looking for the best quality, you should always download a fake GPS app with paid plans.
2. GPS Emulator
As the name says, it's a mock location app that allows you to set fake GPS locations with ease. It comes with easy navigation. There are some interesting features here that you might love. One of the features that we loved was the randomized location feature.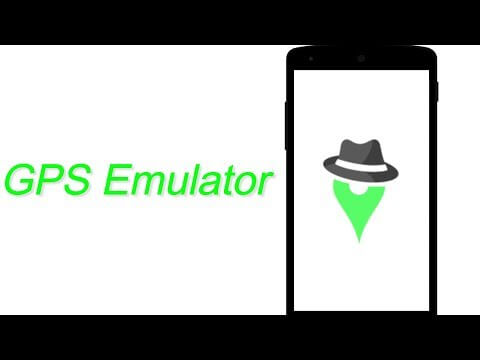 With this feature, the app will randomize the fake GPS location. It will randomize the location near the area you have selected. Therefore, it won't state that you are in the same location.
Pros
Navigation is super simple.
They have a shortcut to stop and start the app without opening the app.
Randomize location is yet another benefit of using this fake GPS APK.
The mock location app download is free.
There is a dark mode in this app.
Cons
Sometimes, it might not behave properly on certain devices.
Download GPS Emulator from Google Play.
3. Fake GPS Go Location Spoofer
The next best app that you can use for the fake GPS location is the fake GPS Go location spoofer app. It comes with a slick user interface where you can quickly change your current location to anything you want. In this way, you will get the fake GPS location. Just like the above one, you will have to download a fake GPS APK here.

Pros
It's extremely easy to use.
The interface is very simple and crips.
You can set the location even if you have no experience in using apps.
The location-changing feature is also available.
You can import GPS data.
No root is needed.
Cons
The features are very limited.
You will have to go with the paid plan for doing most of the stuff.
Download Fake GPS Go Location Spoofer from Google Play.
4. Fake GPS Location: Joystick and Routes
You can always use the Fake GPS location app. This one is known for its joystick and route features. You can easily get the fake GPS APK to set the mock location. So, if you want to have the joystick feature that allows you to move location, you can easily set the location.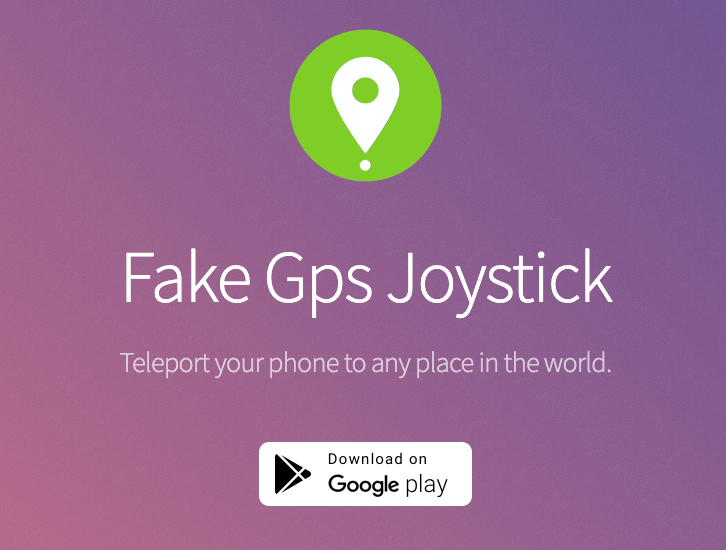 It's known for its gaming due to its features. You can set the routes and set the location using the gaming mode as well.
Pros
It comes with a joystick.
You can use the routes as well.
Slick and easy user interface.
You can start for free.
Cons
Only focuses on the joystick and routes. There are no other interesting features.
Download Fake GPS Location: Joystick and Routes frome Google Play.
5. Location Changer App: Fake GPS Location with Joystick
If you want to download a fake GPS location changer app, you can always try this one. The name of the app is a bunch of features. The core name is location changer app. The additional name is here fake GPS location with joystick. So, you will have a complete idea of what you will get when you do the mock location app download.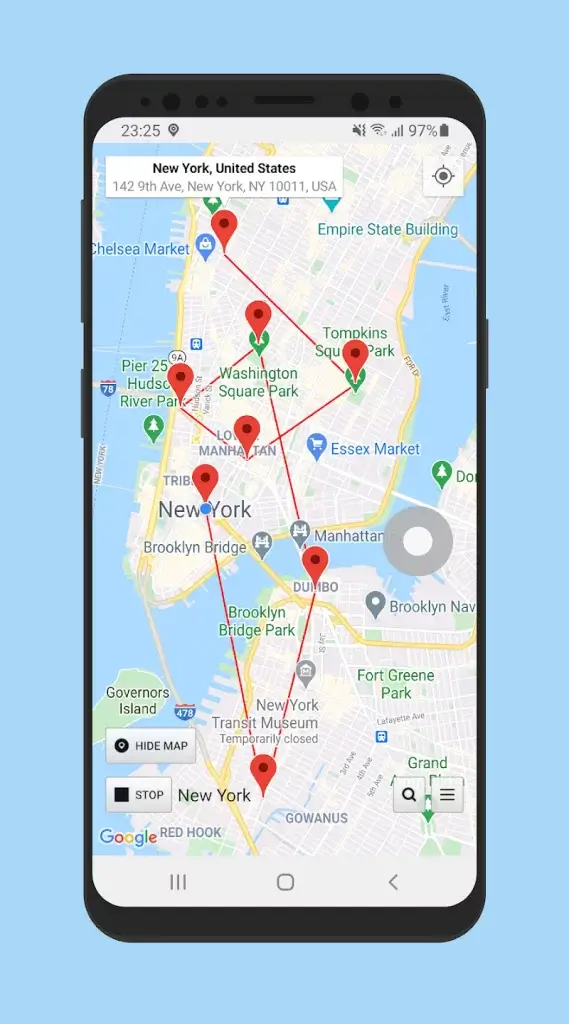 It's yet another r decent fake live location app you can use.
Pros
Joystick feature for game mode.
It's much similar to other Map apps. So, you can easily use it.
Have routes option as well.
Cons
Lacks other features except for the fake GPS location with a joystick.
Hard to find the app due to the app name. You can still download fake GPS location changer apps.
Download:Location Changer – Fake GPS Location with Joystick
MXCode FakeLoc
GPS Emulator
Fake GPS
Location Spoofer
Fake GPS Location
Joystick and Routes
Location Changer
Fake GPS
Ratings
⭐️⭐️⭐️⭐️⭐️
⭐️⭐️⭐️⭐️
⭐️⭐️⭐️
⭐️⭐️⭐️
⭐️⭐️⭐️
Mock Location
✓
✓
✓
✓
✓
Simulate navigation
✓
✕
✕
✓
✕
Support Device
Android, iOS
Android
Android
Android
Android
Compatible
⭐️⭐️⭐️⭐️⭐️
⭐️⭐️⭐️⭐️
⭐️⭐️⭐️⭐️
⭐️⭐️⭐️
⭐️⭐️⭐️⭐️
No ads
✓
✕
✕
✕
✕
Free
✓ Android App
✕ PC App
✓
✕
✕
✓
Conclusion
To conclude, these are some of the best fake GPS location changer apps that you can use. The best one you can use is FakeLoc by MXCode. It includes all the features and can be used for all purposes. On the other hand, the other apps are mostly for specific uses with a lack of features.
You can check more about MXCode's FakeLoc on the features page.