The smartphone is now "the place where we live". People are more and more inseparable from their mobile phones, but it has also become the eye that watches your every move. Many times, applications ask for too many permissions. For example, a news app will require permission to turn on GPS or even a calendar. The provider can keep track of the user's whereabouts and analyze their preferences. Sometimes, these apps even know you better than yourselves.
As an application user, of course, you do not want to be tracked, or be the target of experiments. So, when installing an app, we need to check the list of permissions the app applies for, including camera, GPS, contacts, etc., and figure out what the application uses them for.
Why You Need to Fake Location on Android?
However, we may not have time to check everything for every app, and some apps cannot be used if they cannot apply for permission. Is there any other way to protect our privacy? FakeLoc is the one.
FakeLoc location changer is a professional software to fake location on iOS and Android.
It can effectively avoid some malware tracking and record your location data.

To set a location yourself and let the app thinks you're there

Some games incorporate your GPS location and using FakeLoc, you can quickly get to wherever you want to go. e.g. Pokemon Go

When using streaming video applications like Netflix or Amazon Prime Video, it's easier to update to the latest videos.

When using social software, you can get more matches more easily
Whether it is network security or game entertainment, the function of fake location is very necessary. But Google does not provide a Fake Location option for the Android system. If you want to achieve this function, you must use professional software. FakeLoc is it. It has a small installation size but is powerful. You can easily fake the location of your Android phone or iOS device.
How to Fake a Location with FakeLoc Location Changer?
FakeLoc is a tool software launched by MXCode. It offers both Windows and Mac versions, and you can download them at the address below. The installation package is less than 40M. Within a minute, you can download and install it.
Step 1 Open Developer Options
If you want to fake the location on an Android phone. You have to turn on your phone's "Developer options", then connect the phone to the computer. If you don't know how to enable "Developer options". FakeLoc provides a detailed guide to turning on this option. It should be noted that for different mobile phone brands, the operation method is not exactly the same. FakeLoc provides the most common mobile phone brands on the market, and you can check the guidelines for your own mobile phone brand accordingly.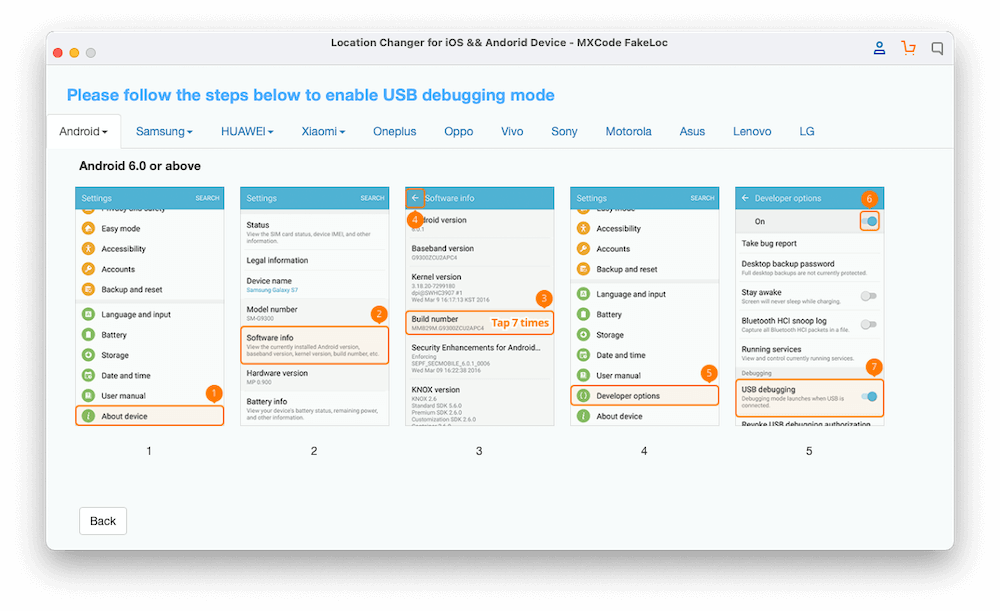 Step 2 Trust the Computer
After opening the options. The phone needs to trust the connected computer. This only needs to be confirmed when the computer is connected to the mobile phone for the first time. Maybe you have already confirmed it before using FakeLoc.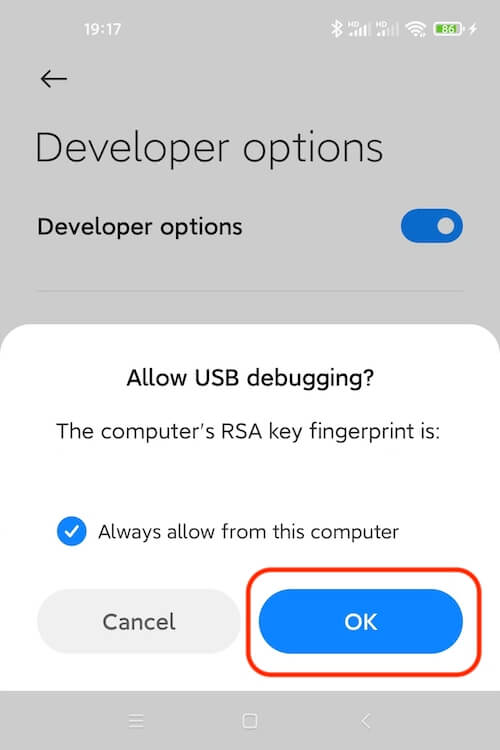 Usually, this trust interface will pop up automatically, and you can easily find it and confirm it. But there are also a very small number of users, due to choosing the wrong option, or the influence of other options in the settings. As a result, the trust interface cannot be pop up.
FakeLoc also provides detailed guidelines for this situation. The user needs to toggle the developer options again and reconnect the computer. The trust screen will reappear.
Step 3 Install mini FakeLoc Apk
Next, FakeLoc will automatically install the FakeLoc app on the connected Android phone. FakeLoc will use this app to fake the location of the phone.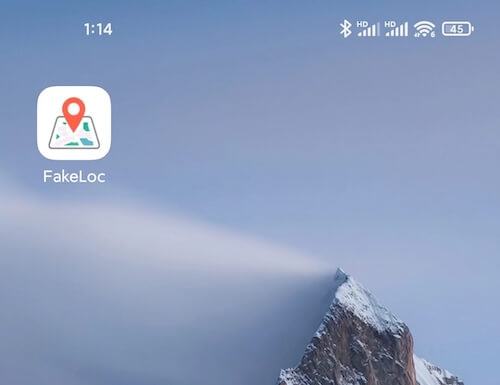 When installing this Apk, you need to have the permission of the USB installer. If you don't have it enabled, FakeLoc will help you check this option. and directs you to open it.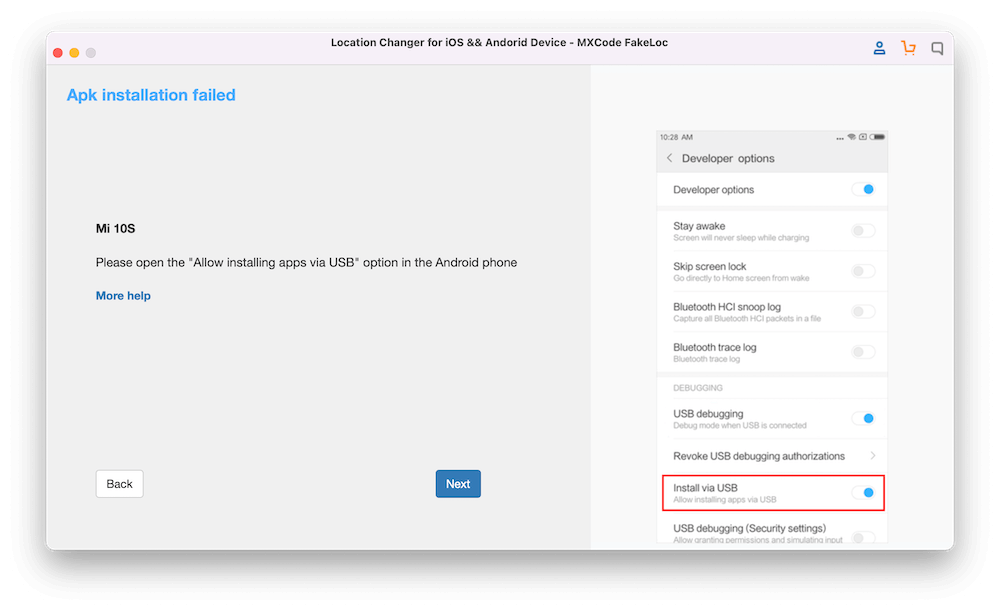 While most users will not experience these issues, we want to address all possible issues ahead of time. Give every user quick access to FakeLoc's features.
Step 4 Set FakeLoc as Your Mock Location App
After the FakeLoc mobile app is installed, it needs to be set as the Mock Location App.
To do this, open Developer Options, Mock Location App, and select FakeLoc in the list. (This option only needs to be set for the first time.) FakeLoc also has detailed instructions.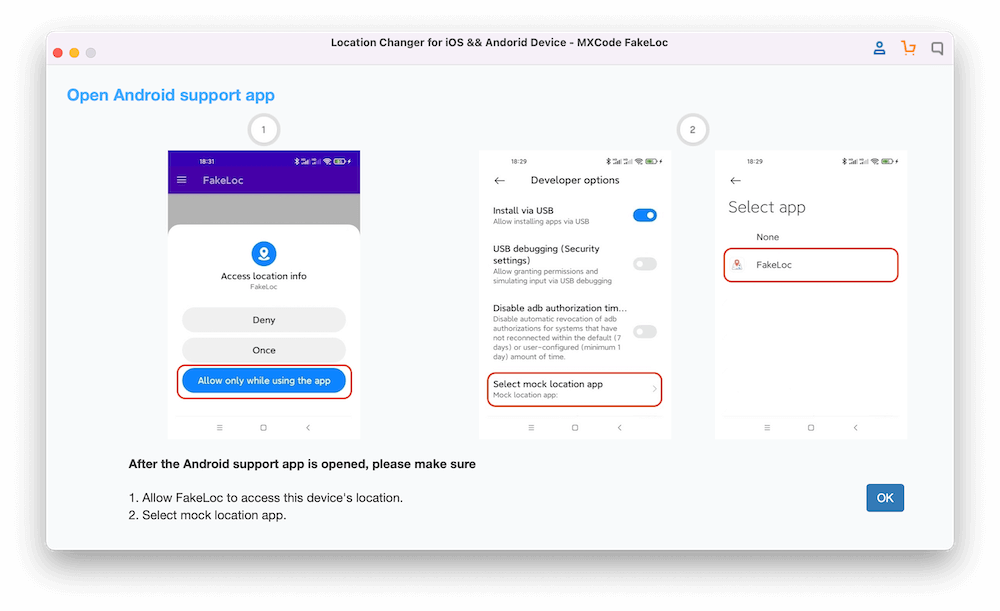 How does FakLoc Work For Android Phones?
Once all of the above is done, you can enter map mode. The function of FakeLoc is officially started. The above operations are only required when connecting for the first time. Later, after selecting the mobile phone, you can directly enter the map mode.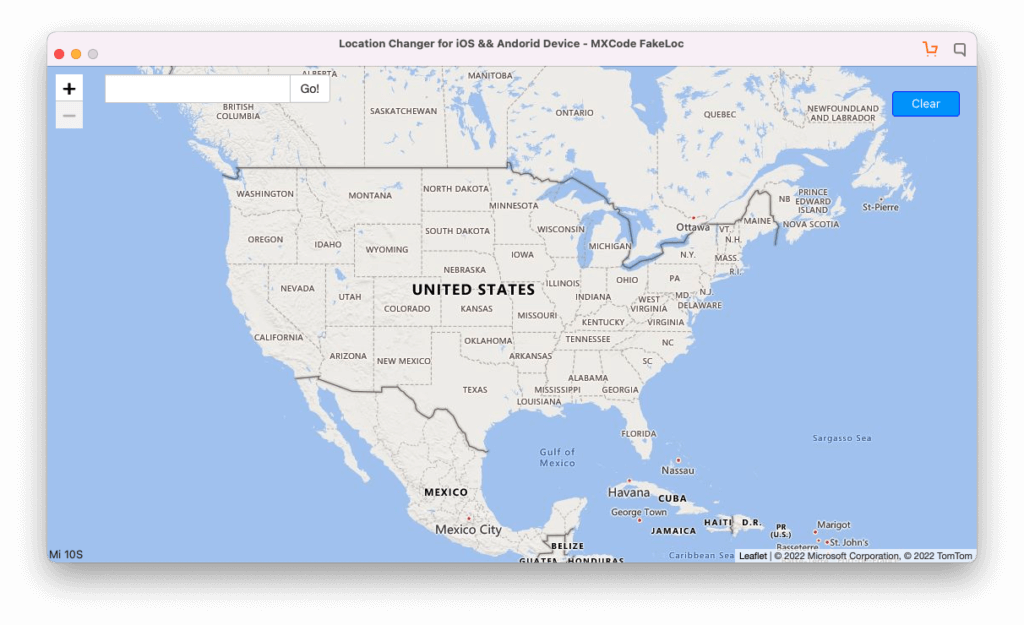 Click "Move Here" on the popup view. Your location will be changed.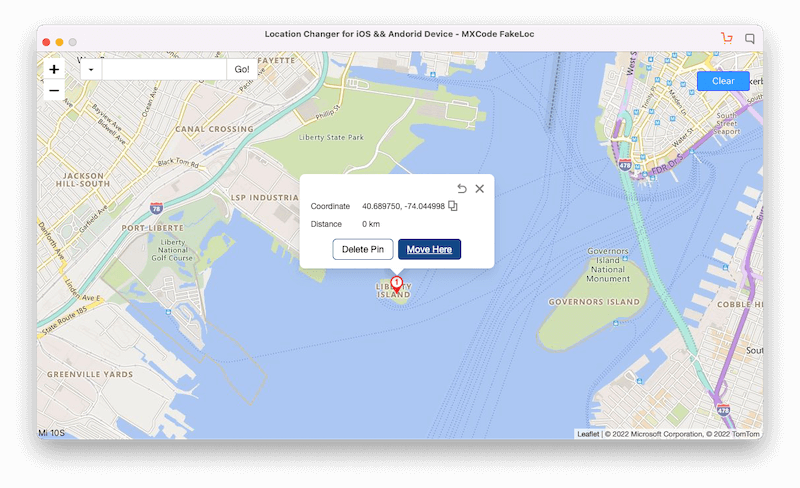 The GPS of your iPhone/Android phone will be moved to the NEW PLACE!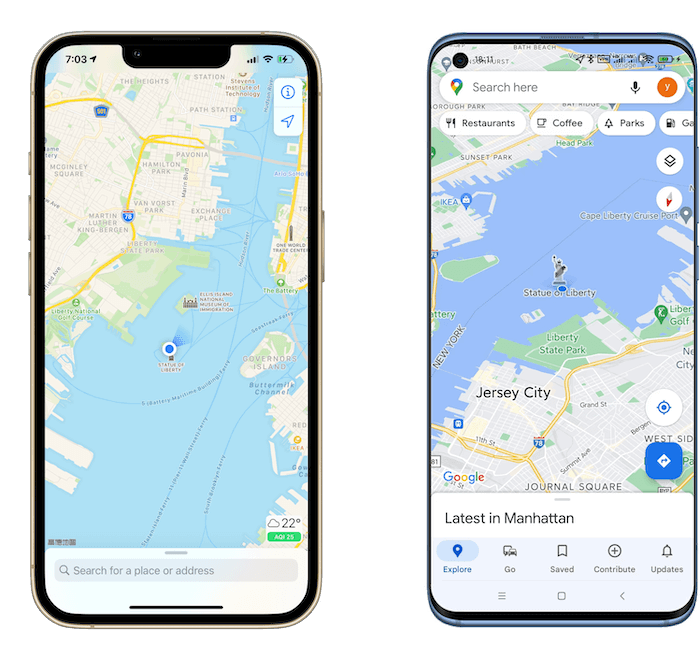 FakeLoc can not only change your GPS at any time, but it can also simulate walking, cycling, or driving.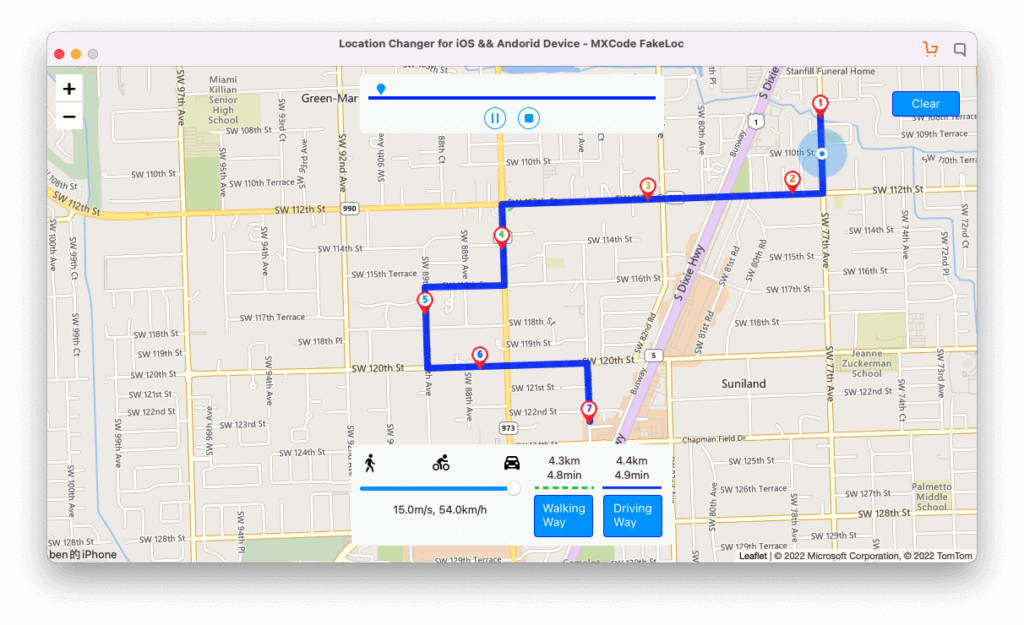 Compared with other tools, FakeLoc supports not only Android devices but also iOS devices with the latest iOS version. You can try FakeLoc for free immediately after downloading it. And it is very easy to use.
It is worth mentioning that this Android App can be used alone to fake the location of your Android phone. It has no ads and is completely free. You can also use it to implement to fake the location when you are away from home.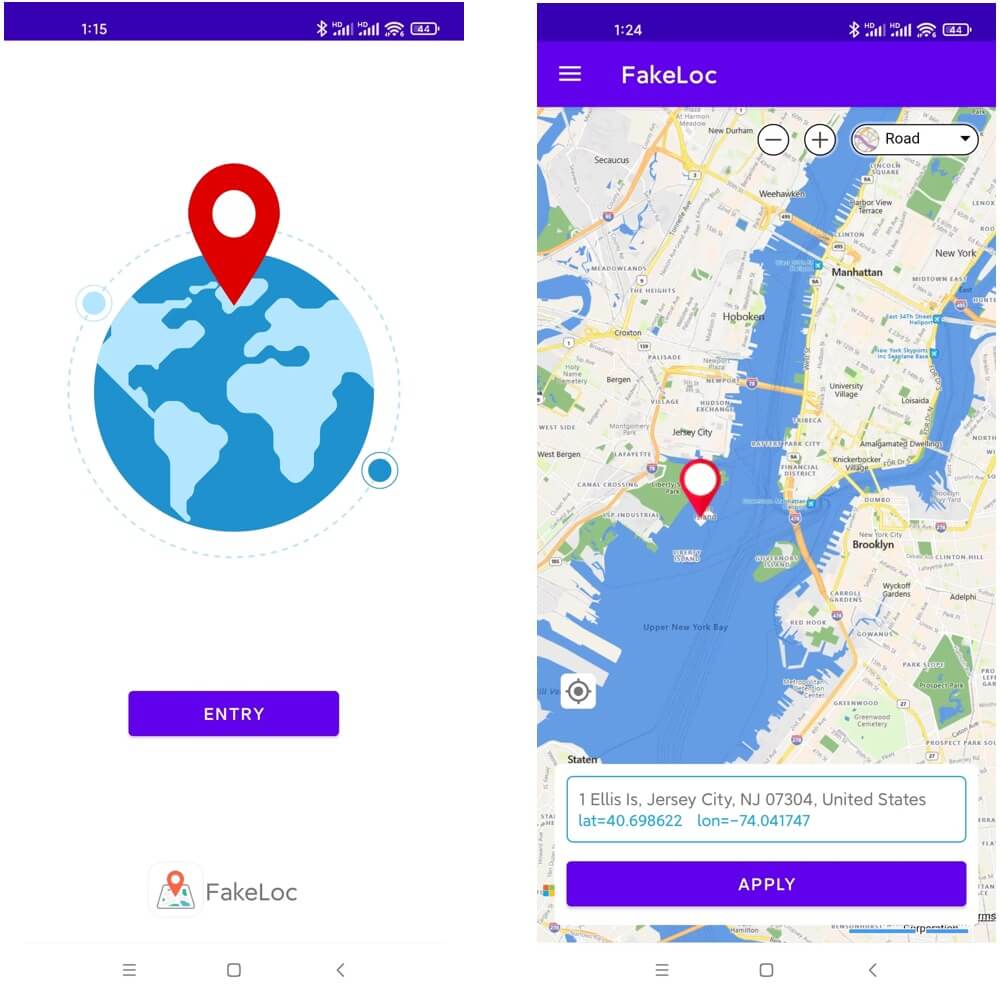 Conclusion
We introduce the reasons to fake the location. And how to use FakeLoc to achieve address modification. Using FakeLoc is very simple. We have tried our best to improve the user guide to help users quickly use FakeLoc without others.
As we mentioned at the beginning of this article, Apps not only use IP addresses for online tracking but also for the GPS location of devices. So they can impose geo-restrictions, track your internet behavior, bombard you with ads, and do many other annoying things. FakeLoc hides your true whereabouts on your phone and improves your online privacy. We do not support or condone the illegal or malicious use of the FakeLoc service. But we respect everyone's right to protect their privacy.