Spoofing your location online has plenty of advantages. You are here because you have certainly any specific reason that has compelled you to spoof your IP address on your iPhone. Right?
Spoofing IP addresses is a process of changing your IP address to make your fake presence anywhere in the world. Each internet user has a specific IP address. It is your online address and you are identified based on this address in the world of the internet. For instance, the IP addresses of people in the United States will be different than those in the United Kingdom.
Faking an IP address helps you in different ways. For example, changing your IP address helps you to access blocked content based on specific IP addresses. Apart from this, you can hide your real location to protect your privacy. In this article, we will cover different methods of how to spoof IP addresses on iPhone. Let's get started…
Common Reasons for Spoofing IP Address on iPhone
Before we talk about different ways to spoof IP addresses on your device, let's first discuss why people change IP addresses. All of them have their own specific reason to spoof an IP address. Here are some compelling reasons behind it:
1. Improve Privacy
Your privacy is the most important thing in the online world. Revealing your real IP address can be very disastrous for you. For example, people with bad intentions can track you via your IP address and can harm you.
An IP address is like your real home address. Anyone with your IP address can approach you on the internet using it. That's why faking your IP address hides your real location and adds an extra layer of privacy protection to prevent spies from keeping tabs on you.
2. Access Blocked Content
Using your current IP address, you can't access everything on the internet due to the restrictions imposed by companies or the government. For example, you can't access dating sites in different countries like Pakistan. What will you do?
Similarly, many companies block such sites for a specific type of IP address due to security reasons. For instance, Netflix or other such companies may create series to target only the USA audience. So anyone other than the USA resident won't be able to access that content unless he/she changes Netflix region and makes Netflix believe that they are living in the USA by spoofing their IP address.
How to Spoof IP Address on iPhone?
There are plenty of tools available on the internet to spoof your IP address on iPhone and all other devices. Fortunately, you can find many free tools to the fake IP address. You can use paid tools though to achieve your task easily and safely.
In this section, we will cover both free and paid third-party apps to change your IP address according to your need. Let's begin…
Part 1: Spoof IP Address on iPhone with a VPN
A Virtual Private Network or VPN is a tool that encrypts your internet traffic as well as disguises your online identity. It makes it difficult for spies and third parties to track your online activities and steal data.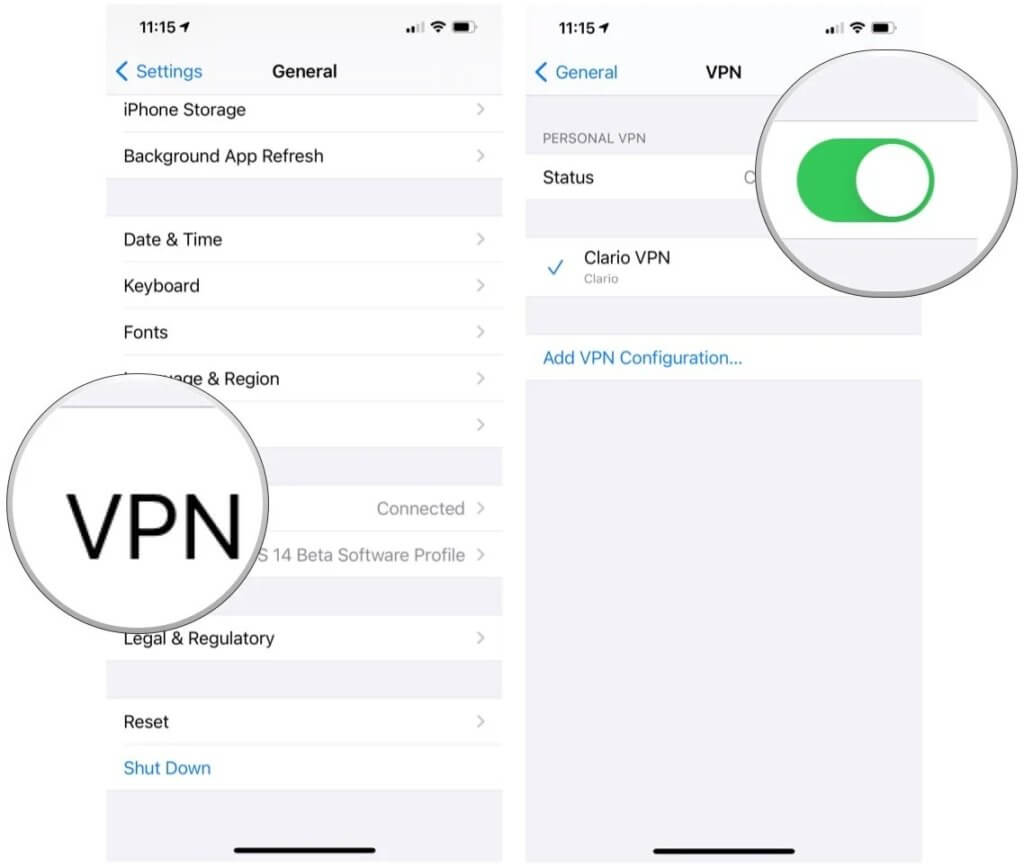 Apart from these benefits, VPN allows you to bypass internet access restrictions. So you can access almost all sites restricted by your organization or government. For instance, have you ever faced a situation in which you received a message telling you that the site was not accessible due to this or that reason when accessing that from your office or school?
Similarly, have you ever got a message telling you this content isn't accessible in your area? If so, it means you won't be able to access that data using your current IP address. Change that to access the data. How?
First of all, you need a VPN like Nord VPN, Express VPN, Super VPN, and VPN 5G Speed, etc. You can find numerous VPN on App Store and choose any of them with good ratings. In this step-by-step guide, we are using Nord VPN which is quite a popular one. Follow the instructions below to spoof IP address on iPhone with a VPN:
Open the Apple App Store and search for Nord VPN.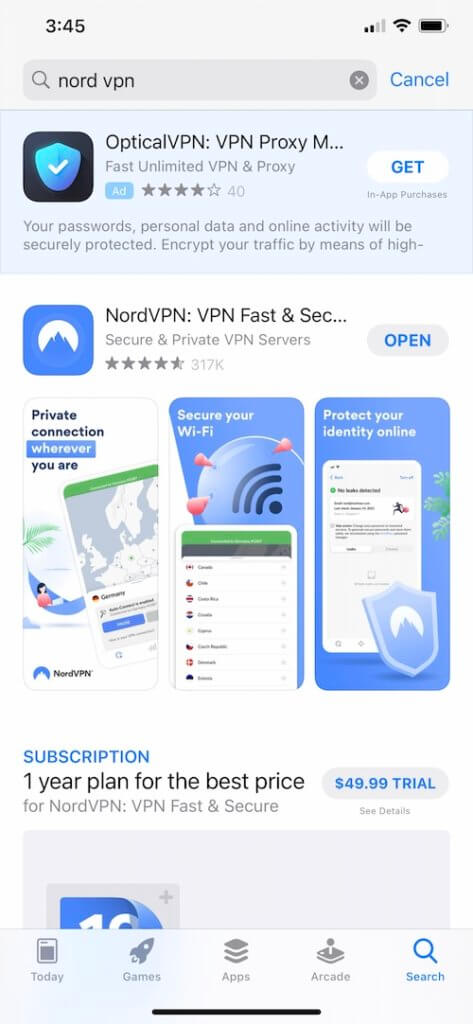 Download and install it on your device.
The user interface is very simple and intuitive. You will see a list of countries. Choose any of them to establish a connection.
Select your desired country like the USA or Germany and press Connect button.
Hooray! You have changed your IP address.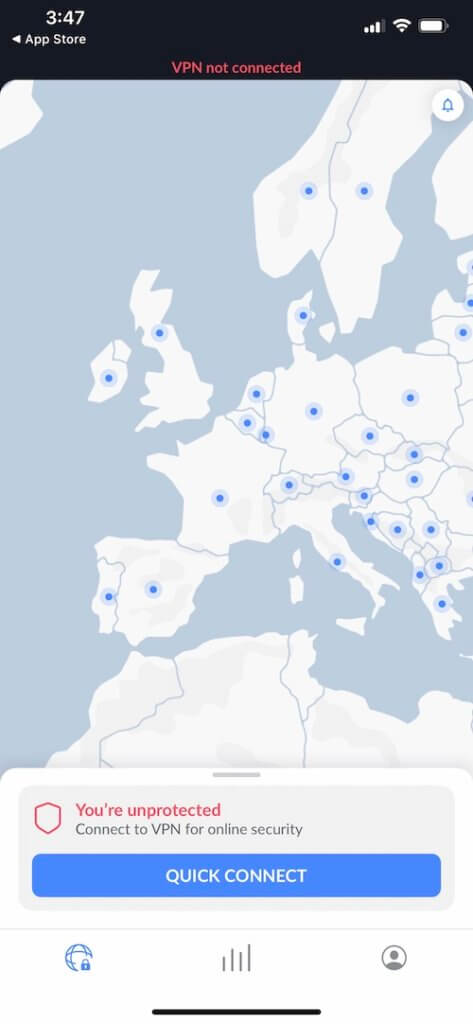 You can use it free of cost on Android and MAC devices. However, you will have to purchase a premium version if you want to avail yourself of its all features.
Part 2: Spoof IP Address on iPhone Using a Computer Program
Many computer-based programs allow you to change or simulate GPS location on iPhone within a few minutes. Even when doing so, you won't need to jailbreak your device.
To spoof your IP address, you need a PC to make all changes. Pick up your iPhone USB cable and turn on your PC to start the process. There are different computer programs available on the internet to fake your IP address on iPhone. Here are the two most effective IP address spoofers:
1. iSpoofer – A Robust IP Address Spoofer
Follow the steps below to use this tool to fake your internet protocol address:
Download and install iSpoofer on your iPhone or MAC devices. Make sure that you have the latest iTunes version on your PC. Because you will have to update it as soon as you launch iSpoofer on your system.
Connect your iPhone with the PC and launch iSpoofer. and trust the device if you are connecting it for the first time with the PC.
Once the connection is made, iSpoofer begins downloading a developer file that helps spoof an IP address.
When this process ends, you will see a map on your PC screen showing your current location.
Type any location that you want to set in the search bar and adjust the location pin. You can click on the Move button to set your new location.
After the changes you made on the PC will be reflected on your iPhone screen. All location-based app will start showing your fake location as your new location.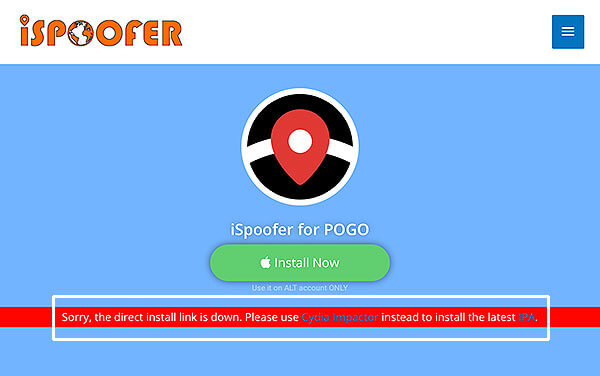 2. iTools – A Computer-Based IP Address Spoofer
iTools is another effective IP spoofing program that helps you to spoof the IP address of any MAC device. If you have an older version of the iPhone, this method may be the best one for you. Here is a step by step guideline for you to spoof IP address using iTools:
Download and install iTools and go with a free trial to proceed.
Select Virtual Location when a pop-up appears on your screen.
Enter the fake address in the search bar that you want and hit Enter.
Tap Move Here to adjust the marker on the map to set your fake location.
You will be prompted to stop the simulation when you exit the iTools program. Click on the No button to keep the app running even when the iPhone is unplugged.
Once you change your location, your IP address will be changed according to that location.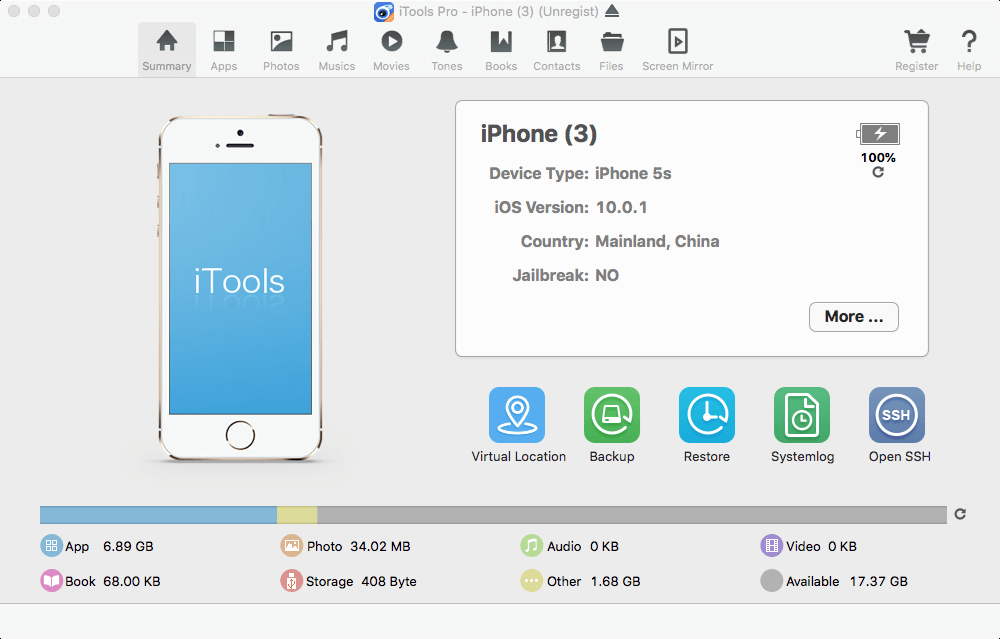 Part 3: Spoof IP Address Using the FakeLoc Location Changer App
FakeLoc is one of the most robust apps that is specifically developed for IP address spoofing. You can use it to spoof your internet protocol address within a few clicks.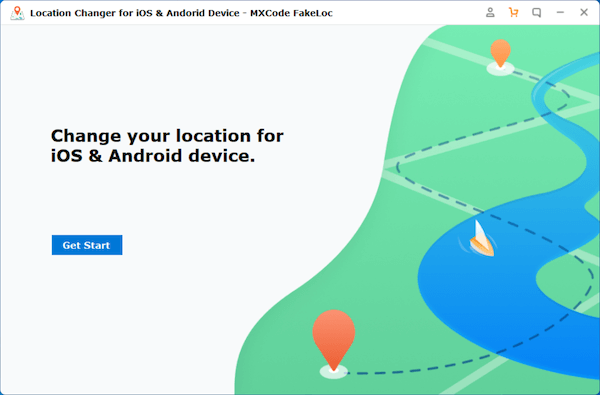 Follow the steps below to change your IP address:
Visit the official website of FakeLoc i.e. mxcode.com.
Download and install it on your device.
Launch the app. You will see a map showing your current location.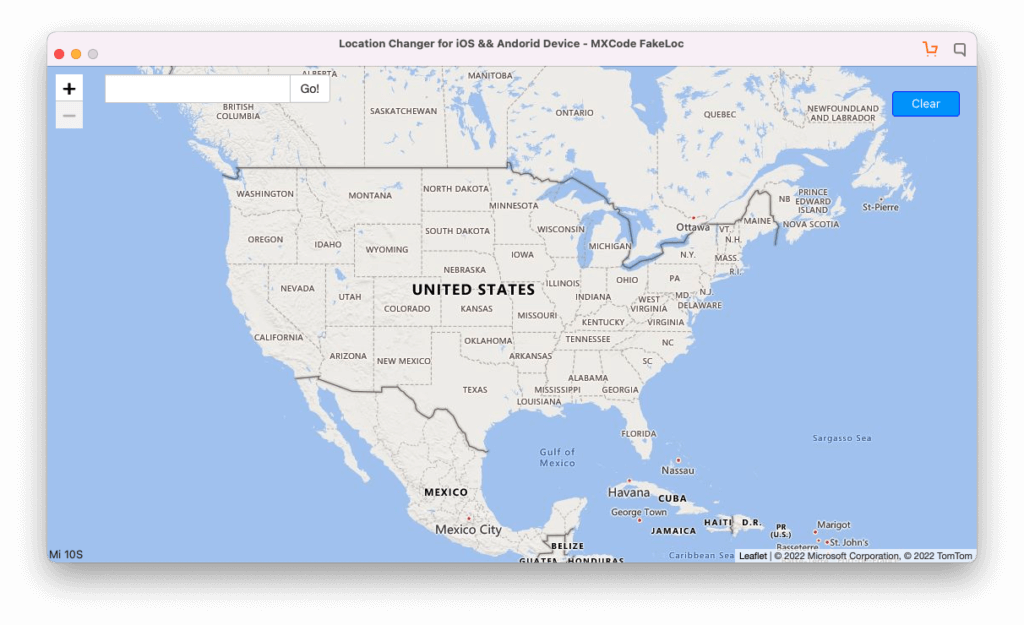 Enter the fake address or coordinates that you want to set as a new location in the search bar. Plus, you can also drag and drop a location marker at any desired location all around the world.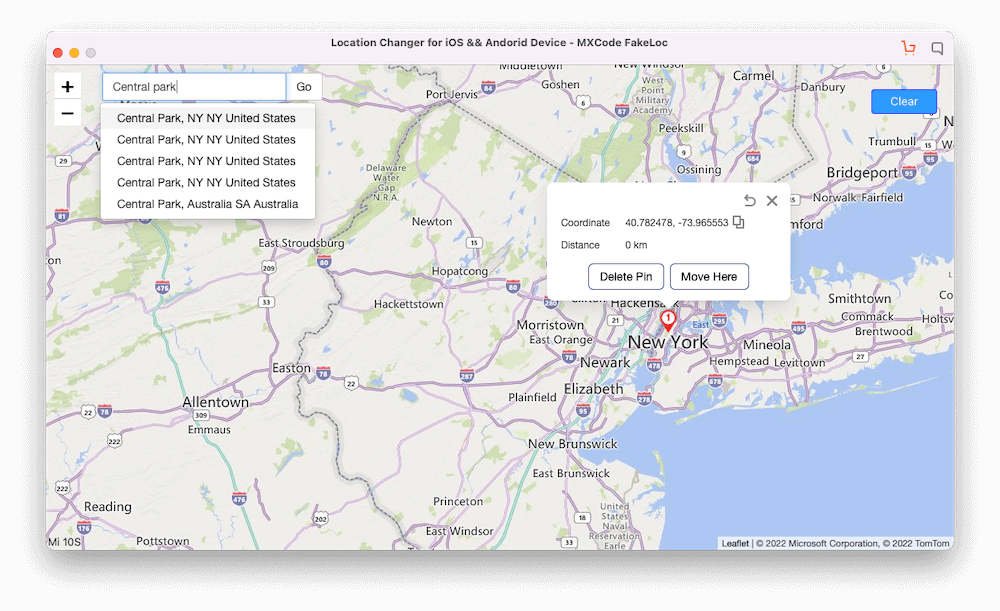 Save changes to change your location.
Open Apple Maps or Google Maps on your device and search for your current location. If the newly-set fake location has been updated on the Map, it means your IP address has been changed successfully.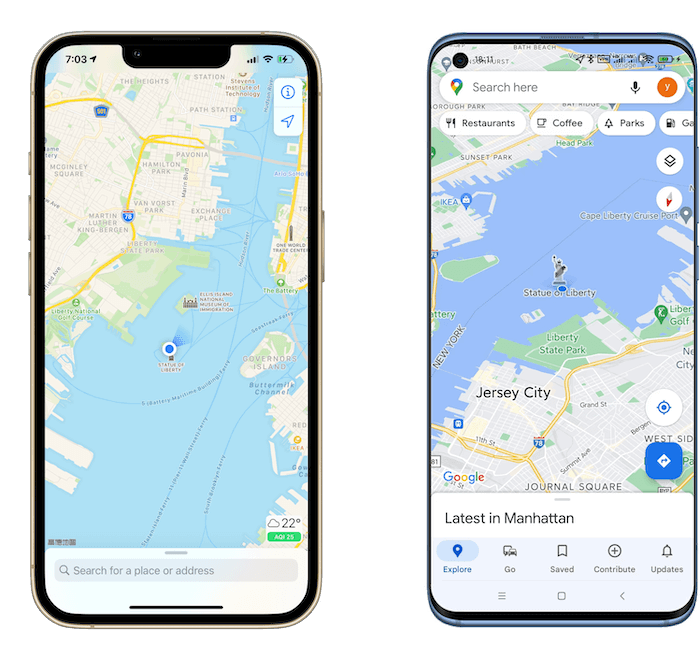 This method is the simplest one of all. Using a VPN you can only change your location from one country to the next. However, this app allows you to change your location from one city or state to the next. For instance, if you are in New York and want to show your location in Washington DC, you can do this using the FakeLoc App.
Wrapping Up
Choosing an IP address Spoofer is a matter of personal preference. You should try to go with the simplest and the safest method to spoof IP addresses on iPhone or Android devices. Paid applications are usually more effective and safer than free apps. Because paid tools stop different malicious websites from tracking you.
All the aforementioned methods are 100% working and secure. You can go with any of them to spoof your IP address to accomplish your task. However, privacy protection should be your number one priority. We recommend you to go with any of the methods mentioned above for your ease and safety.