Grindr is one of the most popular dating apps with millions of users all over the world. It's a location-based app that shows you the best matches depending on your locality. You can see a limited number of profiles nearby using its free version. That's why many people seek fake GPS on Grindr to unlock more profiles at the desired location.
Further, you should be aware of the potential dangers to your privacy when revealing your actual location. Grindr and all other location-based apps track all activities you do on your phone. So, how to protect your privacy when using Grindr in 2022?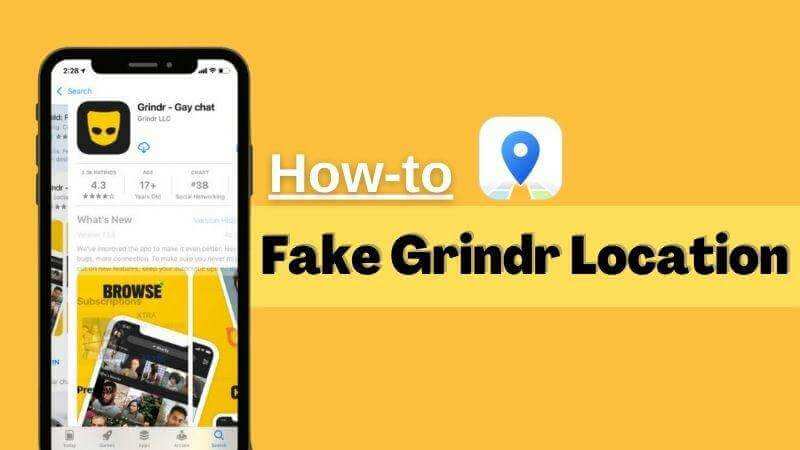 You may also be interested in using Grindr without App from the desktop.
Well, the best possible solution is to fake the location for Grindr. Faking your location helps you to check profiles all over the world for the best matches. In this article, we will explain how to spoof Grindr GPS on iOS devices. Let's get started…
Pros and Cons of Spoofing Grindr GPS Location
Before we dive deeper and learn how to fake your Grindr location on iOS devices, let's first talk about some good things and limitations of spoofing Grindr location…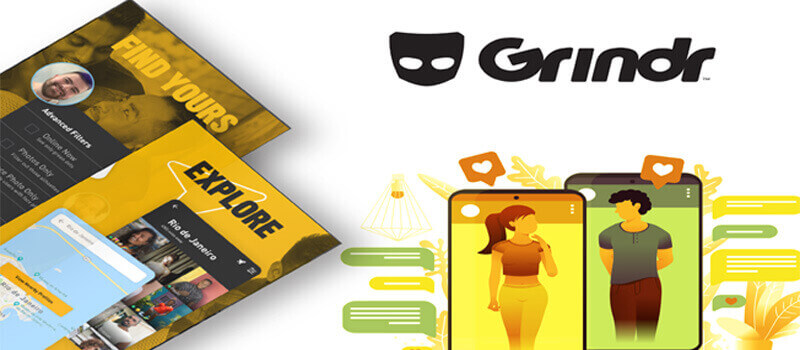 Pros
Below are some pros of spoofing your location on Grindr:
Changing the Grindr app's location helps you to unlock several profiles at any location.
You can make many friends in a specific location where you are intending to travel.
It helps you to discover more profiles and find out perfect matches in your city that you have missed before.
Cons
Below are some limitations of spoofing your Grindr app location:
Spoofing your Grindr app location will change the actual coordinates of your phone. As a result, it can affect the working of some other location-based apps like Google Maps, Lyft, Uber, etc.
Changing Grindr's app location with any unreliable app can result in banning this app.
You should fake your location on the Grindr app by keeping both pros and cons in your mind. Let's talk about different ways to fake Grindr GPS on iOS devices…
Spoof Grindr GPS on iOS Devices in 2022?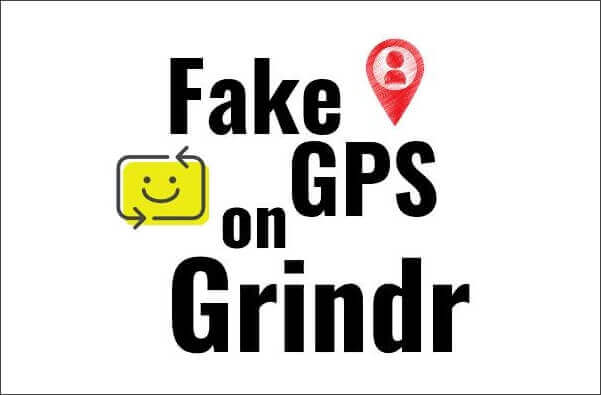 There are plenty of ways to change the Grindr app location. However, we will only talk about the most effective and safest ways to change your location on Grindr.
Part 1: Spoof Grindr GPS on iOS Using FakeLoc Location Changer Software
When using a location-based app, hiding your privacy should be your number one priority. Therefore, if you are looking for the most effective and safest method to change your location, this method is for you. FakeLoc location changer app helps you to change Grindr location without jailbreak in no time.
You can show your location on the Grindr app wherever you want all over the world. Apart from this, you can access the blocked apps and restricted content due to geo-location using this app. Using the app, you can bookmark specific points for later use.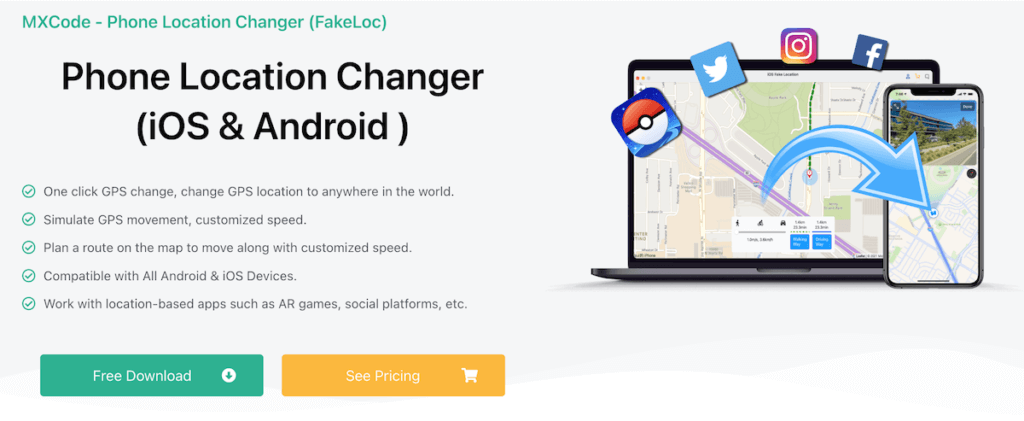 Follow the steps below to change your Grindr app location:
First and foremost, visit mxcode.com and download the FakeLoc app on your device.
Installation is only a single-step process. Install and run it.
Now, in the search bar, enter the desired location to set it as a new location. Similarly, if you know the exact coordinates, you can set them as a fake location. Another best way is to drag and drop the pointer on the map to manually set your location.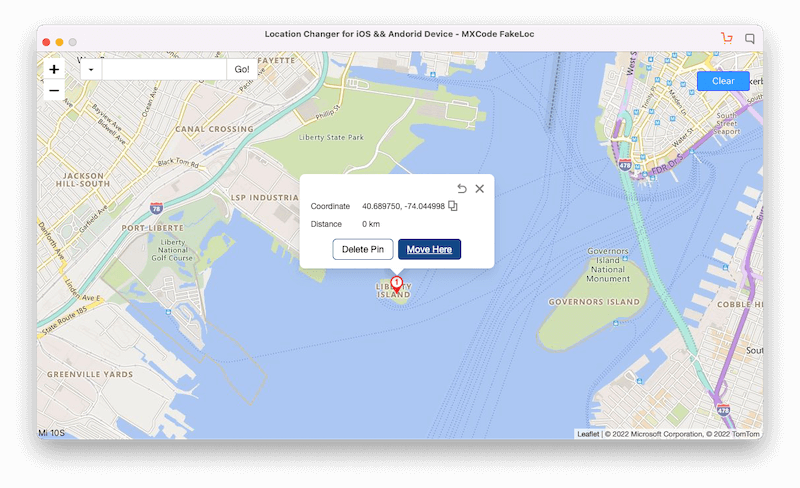 Save the newly set location and it will make all the location-based apps including Grindr believe that you are on that particular location.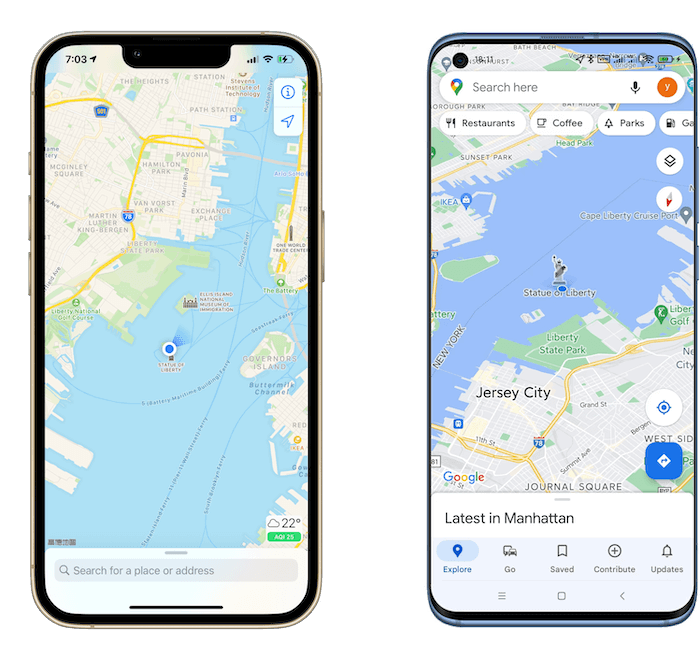 After changing your location, open your Grindr app.
It will show you friend suggestions based on your newly set location.
You can alter your locations to get different matches.
Remember you shouldn't change your location swiftly or frequently. The frequent location changes will make you suspicious in the sight of the system. As a result, they may ban you from using the app.
Part 2: How to Fake Grindr Location Using a VPN?
Unlike Android users, iPhone users find it difficult to spoof location on Grindr due to the limited options. However, fake location on Grindr using a VPN is another good option.
The main purpose of Virtual Private Networks is to change the IP address of the device for different security purposes. Changing your IP addresses, sometimes, make other apps believe that you are at that particular location. In this way, you can spoof your location on Grindr and unlock profiles in other countries or cities.
Follow the steps below to fake Grindr location using a VPN:
Go to Apple App Store and download a reliable VPN application like Express, Nord, etc. You may have to purchase their premium services because their free versions offer limited features. For instance, you can access only limited locations i.e. 2 or 3 countries only using a free VPN.
After the installation of the app, launch the VPN app and log in to your account. On the home screen, you can access its default services to alter your location.
You can choose any available country to set your location there for faking your location on Grindr.
Once you change your location, open your Grindr app. The Grindr app will show your location based on the newly set country.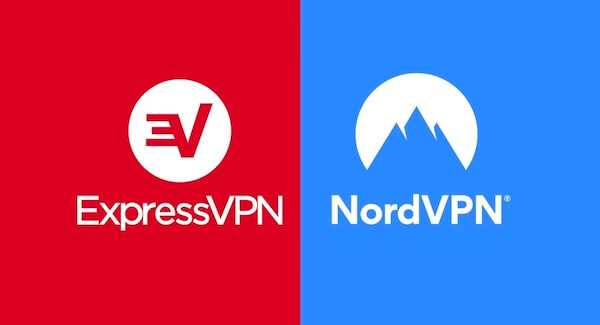 Sometimes, a free VPN stops working unexpectedly which can reveal your location. It can make you suspicious of the sight of the Grindr system. As a result, you might be banned from using this app. Therefore, it's good to buy a premium VPN to prevent inconvenience.
Part 3: How to Spoof Grindr GPS on iOS Device Using Xcode?
The above two methods are very simple and don't need any technical skills. However, if you are not comfortable with the aforementioned methods, you can go with this one.
Remember, this method is quite lengthy and complex for a non-technical person. Because in this method, you have to run some GIT commands on the terminal to complete the process. To begin with this process, you should have a basic know-how of the terminal. Otherwise, you should watch a tutorial to proceed with this method.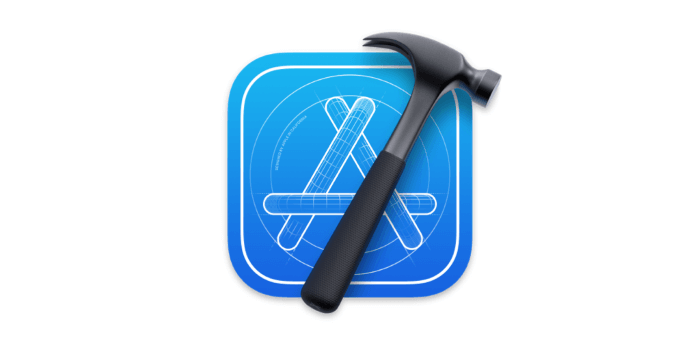 Follow the below steps carefully to change spoof your location on Grindr:
First of all, open the App Store on the Mac and search for the Xcode app.
Click on the Install Now option to install the app and then launch it.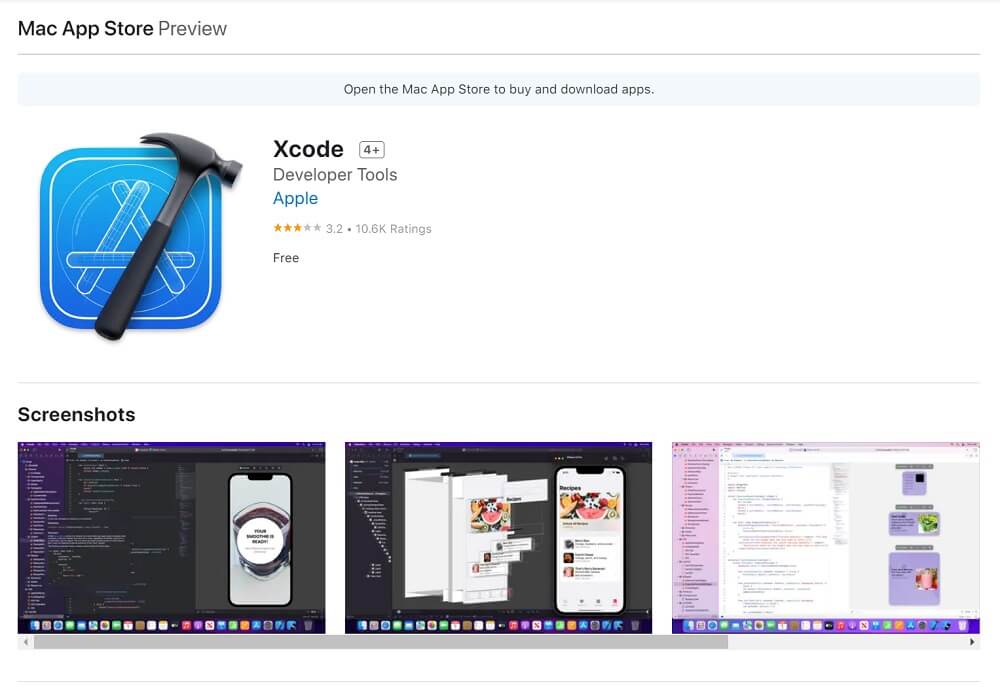 Then, select the iOS -> App from the pane and proceed further by clicking on the Next button. It will create a new project for spoofing the location.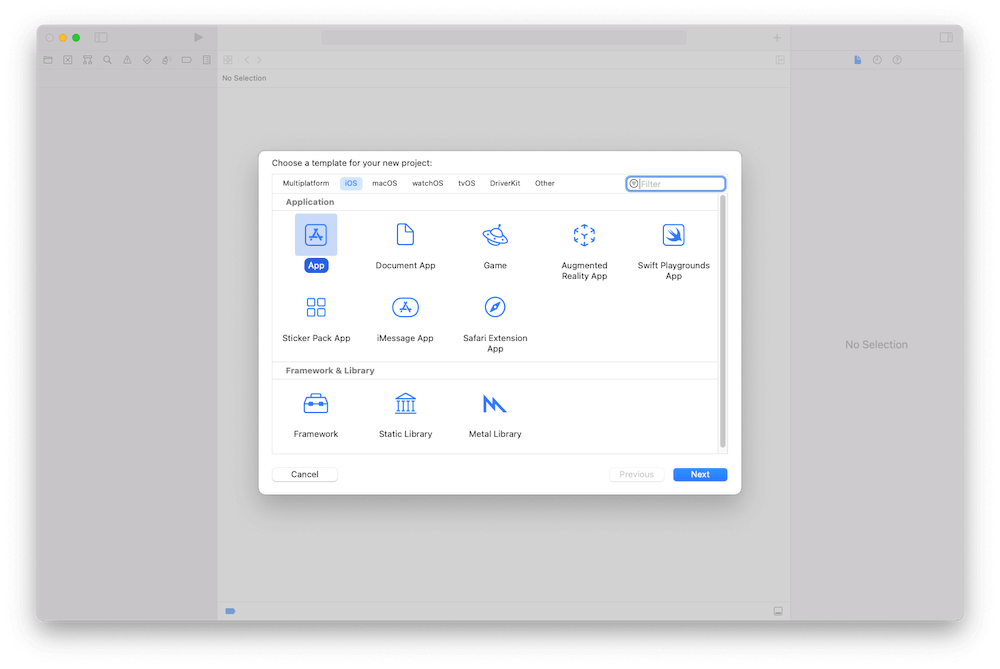 A popup window will appear stating that "Choose options for your new project". You will input the Product Name.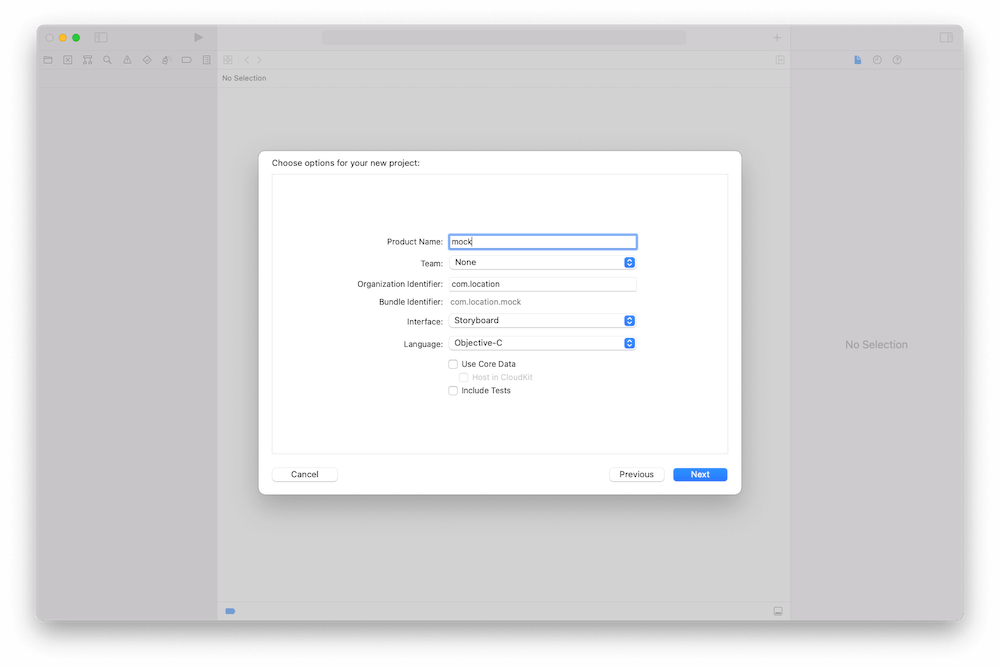 After the project was created, you must have an Apple Developer account. If you don't have one, you must go here to register one. Then go to Signing & Capabilities tab -> Signing -> Team, input your developer account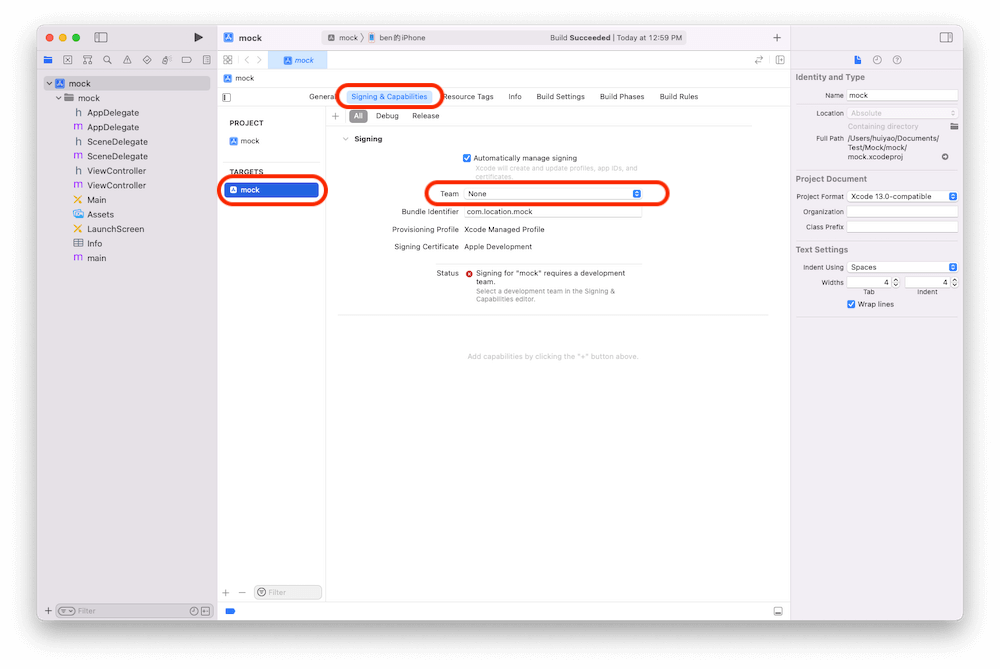 After executing these commands, connect your iPhone with your Mac.
The app will take a while to process some symbol files so let them complete. A window will appear after the file is processed successfully. Now, go to the Simulate Location feature from the Debug option in the menu. In that menu, you will see a list of different regions or countries, you can select any of them to change your location.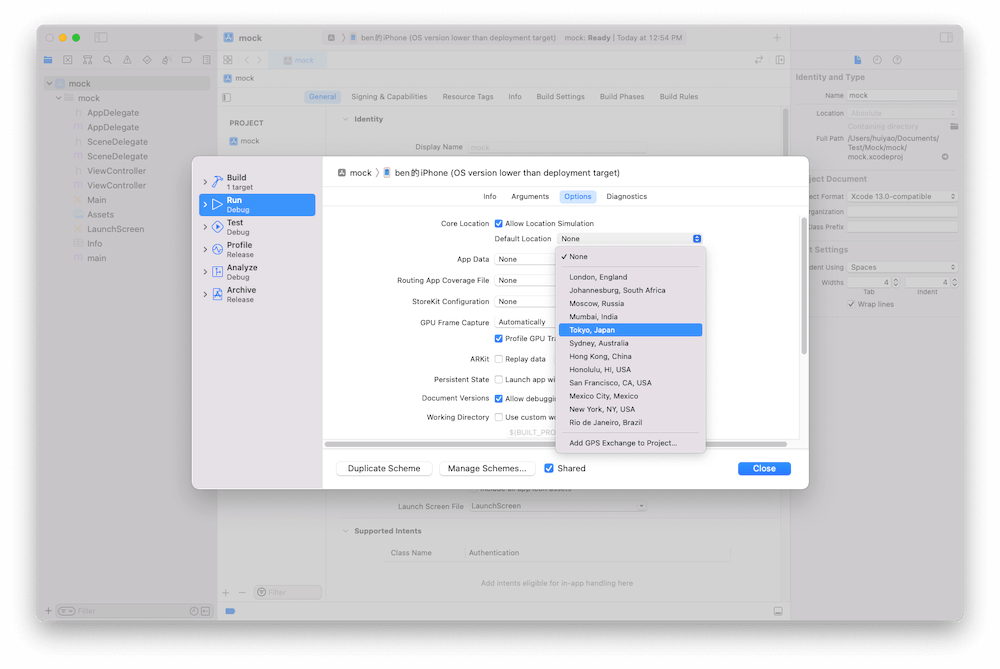 After changing your location on your iPhone, open the Grindr app. It will show you your newly set location with new profiles for matching. There you go!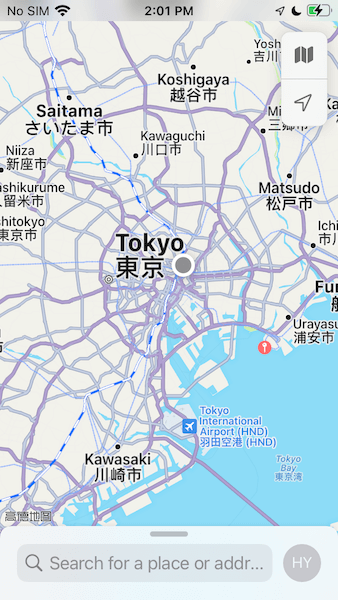 Part 4: Use iMyFone to Spoof Grindr GPS on iOS Device
It is another useful app that allows you to spoof your location on different location-based apps including Grindr. You can't only use it to change your location but also simulate your location with the specific speed you want.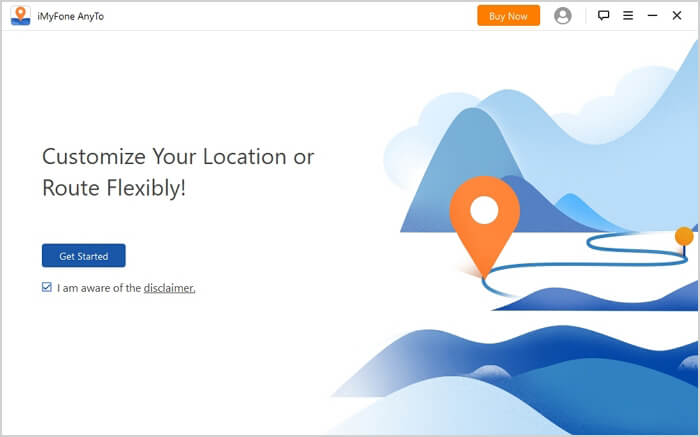 Follow the steps below to fake your location:
Download and install the app on your system and launch the tool.
Connect your iPhone with the PC and grant access permission to the PC. Tap on the Trust option to access the phone's screen passcode.
When the app starts working properly on the PC, you will see a map on the screen where you can see your current location there. You can set your new location wherever you want on the map.
Open your Grindr app, it will show your newly set location this time.
FakeLoc
VPN
Xcode
iMyFone
Ratings
⭐️⭐️⭐️⭐️⭐️
⭐️⭐️
⭐️⭐️
⭐️⭐️⭐️⭐️
Mock Location
✓
✕
✓
✓
Mock IP
✕
✓
✕
✕
Support Devices
iOS & Android
iOS & Android
iOS
iOS & Android
No jailbreak required
✓
✓
✓
✓
Latest iOS Version
✓
✓
✓
✓
Easy to Use
✓
✓
✕
✓
Simulate navigation
✓
✕
✕
✓
Price
1-Month Plan: $5.99
1-Month Plan: $12.99
Apple Development
1-Year Plan: $99
1-Month Plan: $14.99
Wrapping Up
Grindr is a platform that allows you to check out the profiles of people nearby for communication and even for a date. However, revealing your actual location can be very dangerous for your privacy. That's why it's crucial to spoof your actual location. Plus, spoofing the location also helps you find new friends.
You can use different ways to spoof Grindr GPS on iOS and Android Devices. We have enlisted the 4 most incredible methods to spoof your location. All methods are the safest and 100% working. However, for a better experience, you should go with the FakeLoc app.