Many Pokemon players do not know such a question, is Pokemon go a game or a fitness software? Sometimes, you have walked for hours without finding a Pokemon you like. Or when a rare Pokemon appears near you and you miss it because you don't have the game open.
Pokemon go doesn't even allow players to drive to find treasures. Everyone wants to have a portal, and they can go wherever they want. PGSharp can help realize this wish.
What is PGSharp
Simply put, PGSharp is a location modification tool for Android only. PGSharp does this by tricking your location, helping you catch more Pokemon, visit different gyms, and increase your chances of finding rare Pokemon. You can move up or down, left or right on the map at any time, without actually going out. And you can change the speed, pause or resume at any time.
Features of PGSharp
PGSharp now has a free version and a monthly subscription standard version, their features are as follows
| | | |
| --- | --- | --- |
| | Free | Standard |
| Teleport | ✓ | ✓ |
| Joystick | ✓ | ✓ |
| Favorites | ✓ | ✓ |
| Enhanced Throw | ✓ | ✓ |
| Auto Feed Pinap | ✓ | ✓ |
| Inventory IV | ✓ | ✓ |
| Caught Preview | ✓ | ✓ |
| Tap to Walk/Teleport | ✓ | ✓ |
| Encounter IV | ✓ | ✓ |
| Nearby Radar | ✓ | ✓ |
| Quick Sniper | ✓ | ✓ |
| Cooldown Timer | ✓ | ✓ |
| Pokemon Feed | 100IV Only | ✓ |
| Raid Feed | Default Only | ✓ |
| Auto walk | ✓ | ✓ |
| Custom GPX(Route) | ✓ | ✓ |
| Spawn Booster | ✕ | ✓ |
| Quick Catch | ✕ | ✓ |
| Quick Load Map | ✕ | ✓ |
| Block Non-Shiny | ✕ | ✓ |
| Skip Cutscenes | ✕ | ✓ |
| Name Generator | ✕ | ✓ |
| Remember Pokeball | ✕ | ✓ |
| Compatible with Go Plus | ✕ | ✓ |
| Virtual Go Plus | ✕ | ✓ |
| Raid&Gym Battle Assistant | ✕ | ✓ |
| Gift Assistant | ✕ | ✓ |
| Auto Discard Items | ✕ | ✓ |
| Transfer On Catch | ✕ | ✓ |
Preparation Before Installing PGSharp App
To use PGSharp, you need an active Pokemon Trainer Club (PTC) account. In PGSharp, you must log in to your PTC account before you can access PGSharp features.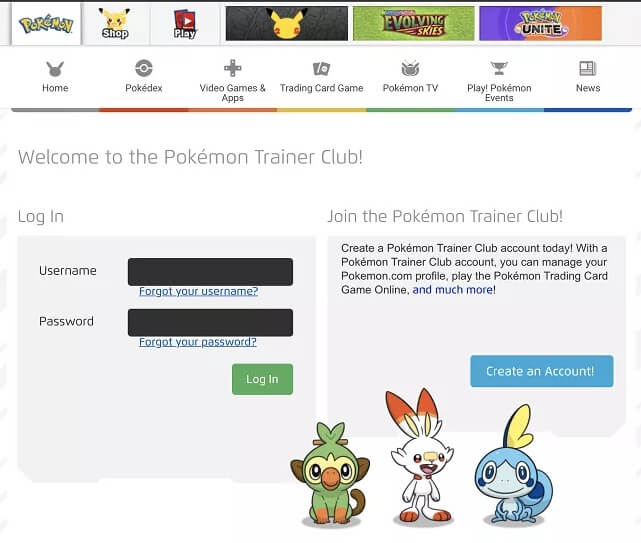 And before installing PGSharp, you must make sure that the Pokemon Go app is not installed on your phone. If you have already installed it, please uninstall it first.
How to Install PGSharp App?
PGSharp is not sold on google play. If you want to use it, you can use your mobile phone to download the apk file from its official website and install it. You do not need root privileges for this process. After the installation is complete, click the icon of PGSharp to use it.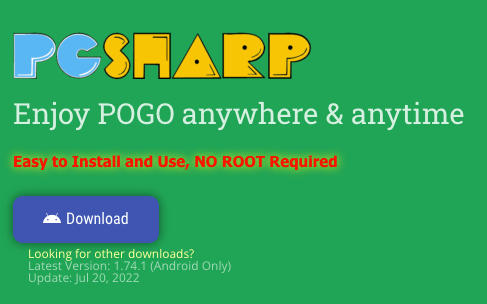 The first step to use is to log in to your PTC account. If you purchased the Standard version, you will also need to enter the key code you received after purchasing.
Is PGSharp Safe?
Because Pokemon officials do not allow players to use similar portal software. Therefore, some special rules are designed. As a PGSharp user, you must understand these rules to avoid being flagged for cheating by Pokemon.
Cooldown Rules on PGSharp
A Cooldown is the amount of time you need to wait after using some in-game actions. This is calculated from the distance you will travel between your in-game actions.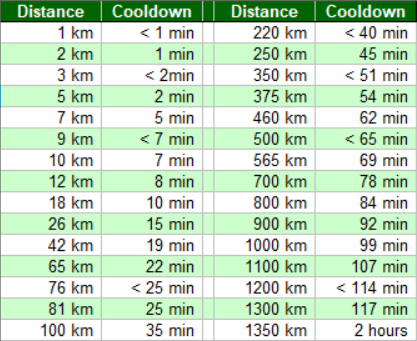 Follow this table, if you just triggered an action on location A, then you want to 12km far away and keep playing. You need to wait more than 8 minutes before triggering actions according to the cooldown chart.
The maximum cooldown time is 2 hours.
Actions that will Trigger Cooldown
Catching a wild Pokémon

The accidental drop of a ball on the encounter screen (also applicable to raids)

Feeding a wild Pokémon with a berry (also applicable to raids)

Spinning a Pokéstop (even hit the spin limit)

Placing a Pokémon in one of the gyms

Feeding a gym defender within screen radar

Gym battles

Fleeing Pokémon (due to catching limit)

Use of Gotcha device to spin and catch
Does PGSharp work on iOS Devices?
Can such powerful software run on the iPhone? Unfortunately, PGSharp is not available for iPhone or iPad. It only works on Android devices. But if you own an iPhone and want to spoof your location, you can try FakeLoc location changer, which has a similar feature.
Best alternative: MXCode FakeLoc (Phone Location Changer)
FakeLoc phone location changer is a professional software to mock location for iPhone and Android phones. It helps you change your location on iOS & Android in a flexible and natural way. You can set the moving speed and times for your route, and pause anytime. What's more, you can search for a specific coordinate as your destination, which is extra useful for AR games!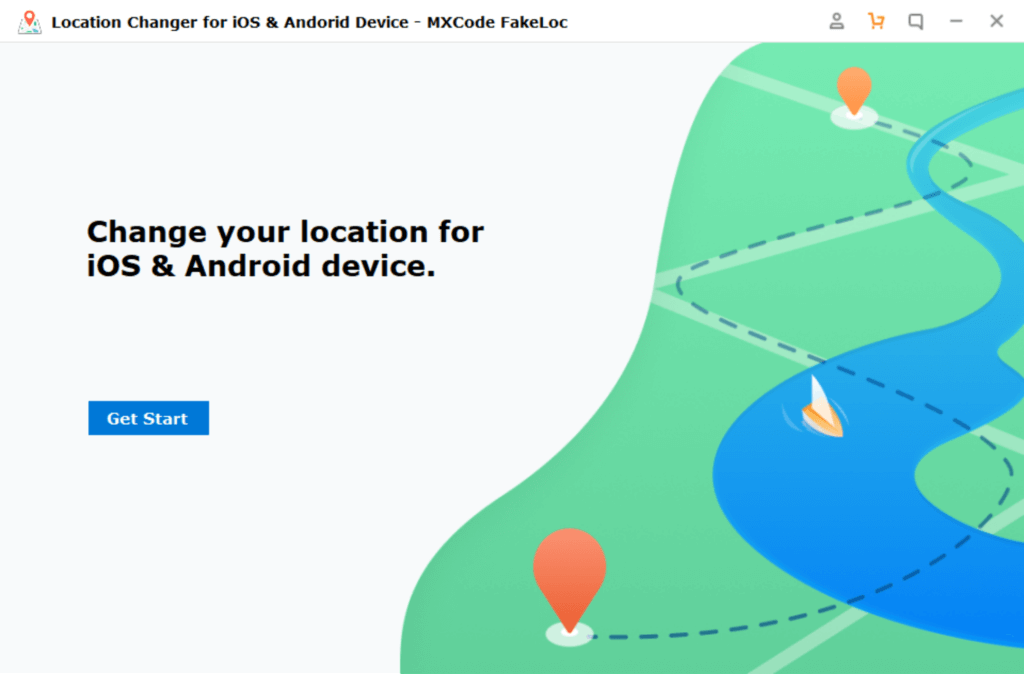 Simple steps to change your location and take only a few minutes:
Step 1. Download and install FakeLoc on your windows PC or MAC.
Step 2. Connect your iPhone/Android phone to the computer and authorize trust.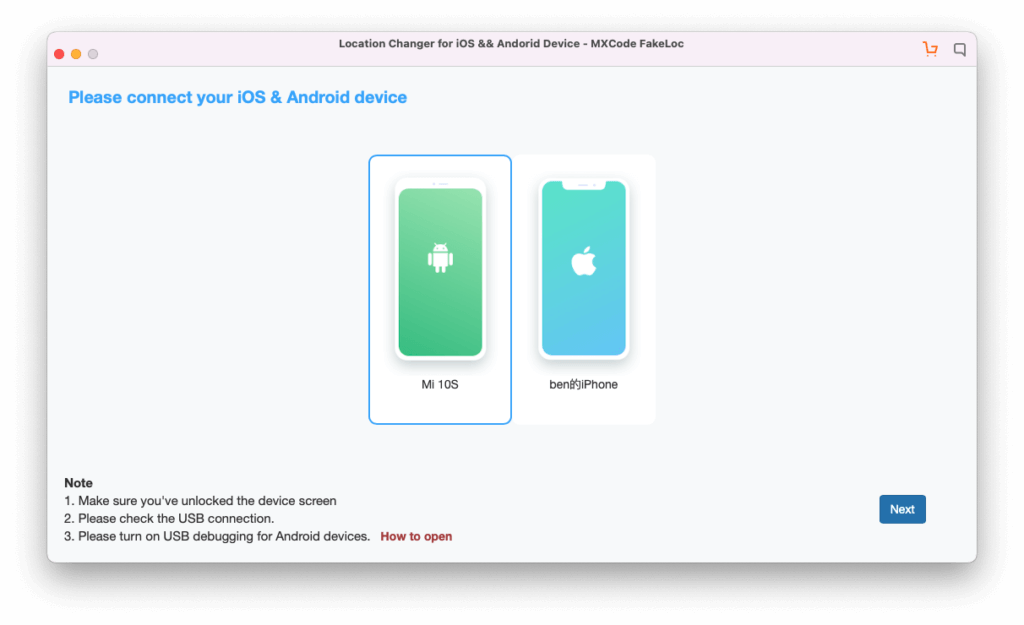 Step 3. On the map view, find your target location and click it.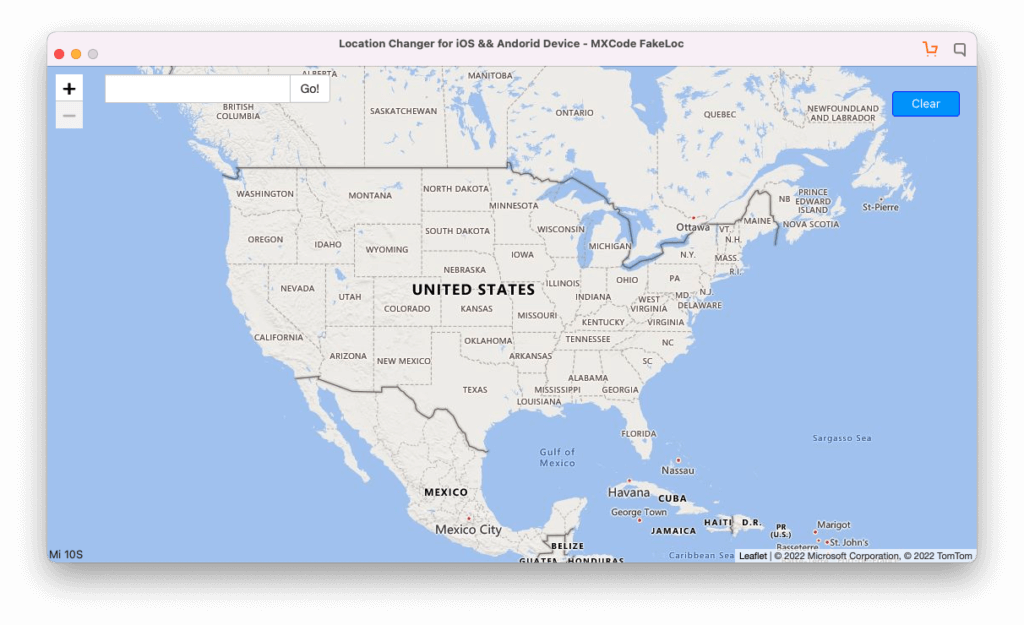 Step 4. Click "Move Here" on the popup view. Your location will be changed.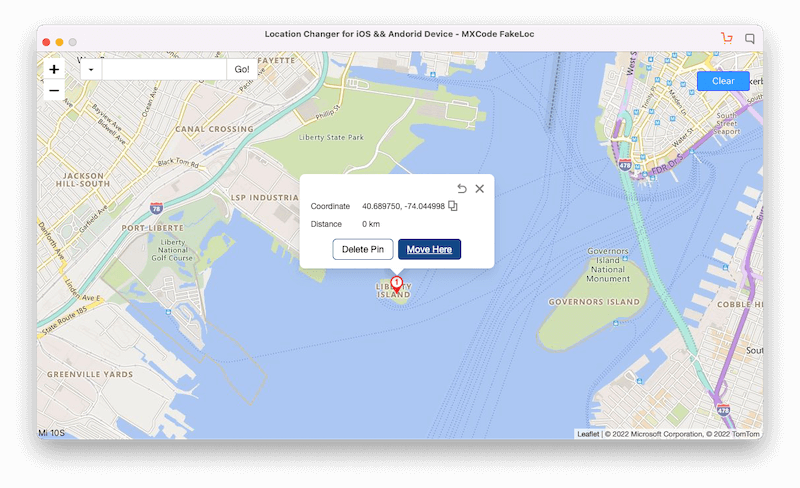 Step 5. The GPS of your iPhone/Android phone will be moved to the NEW PLACE!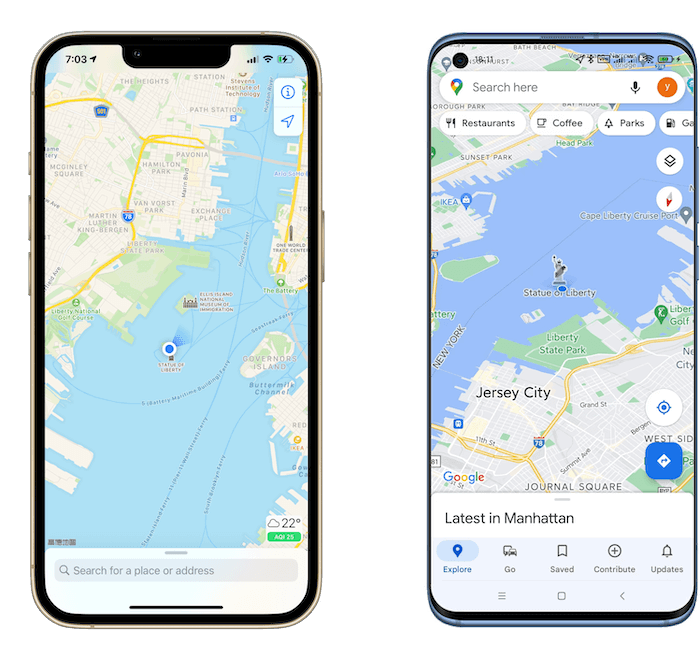 FakeLoc can not only change your GPS at any time, but it can also simulate walking, cycling, or driving.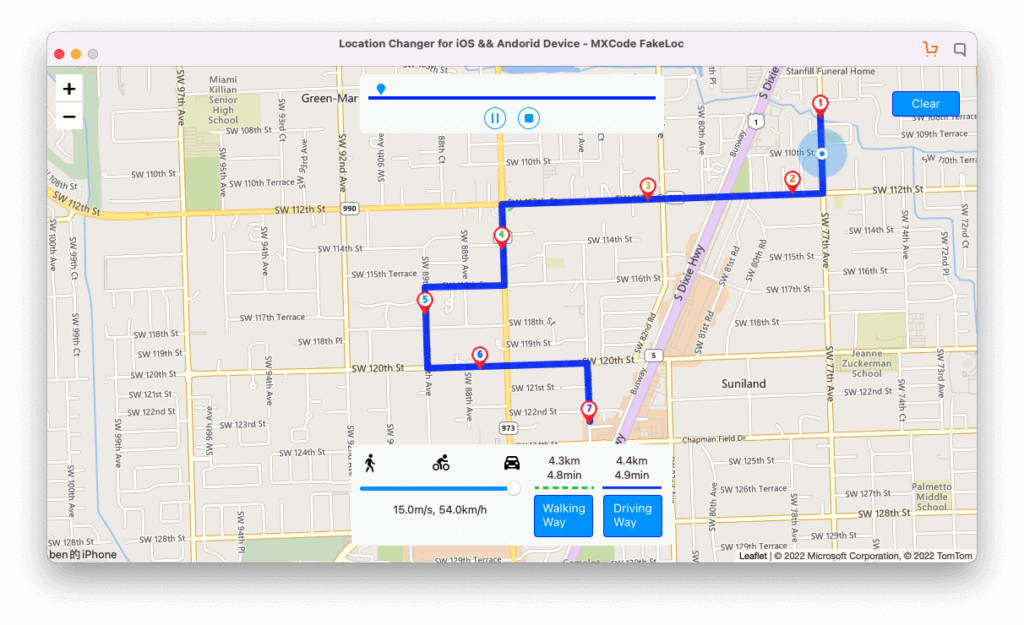 FakeLoc supports not only Android devices but also iOS devices with the latest iOS version. You can try FakeLoc for free immediately after downloading it. And it is very easy to use.
Features of FakeLoc Location Changer
No PTC account required

Unlimited number of connected devices

Not only for Pokemon but also for other games, social software, map software, etc.

Supports both Android and iOS

Navigation support

Support to modify the speed at any time

Pause and resume support
To get the most experience, you must first play by the rules. When using FakeLoc while playing Pokemon Go, you also need to pay attention to the cooldown rules.
Finally
If pokemon is your favorite game, but you don't want to be a fitness guy. It is necessary to choose an auxiliary tool. If you have an Android phone and your phone only plays pokemon, then PGSharp is a good choice.
If you're using an iPhone, or you have both iPhone and Android, or you have other reasons for wanting to Fake the location. Then FakeLoc will be your perfect choice.
Click the link below to experience what it's like to fly on Pokemon Go for free.