It has been a full 5 years since Pokémon Go was launched, and player enthusiasm for "Pokémon Go" has not diminished. If you have also played this game, you will definitely encounter the confusion of wanting to catch your beloved Pokémon, but not knowing where to find it. However, there are some products to help you quickly understand the distribution of Pokémon. It can save you a lot of time and energy.
How to find Pokemon in Pokemon Go?
Except nearby, you can find Pokemon using Sightings. Sightings will appear when you are within 200m of spawn or when there are not any PokéStops. You need to open the tab view to find it. Rare Pokemon is on the top of the list. So, you need to check it to make sure you don't miss it.
Click the Nearby Tab at the bottom right of your phone.

Scroll to the bottom, and check the Sightings.
Sightings won't tell you where they are. It's different from nearby. It means that Pokemon will be anywhere within 200m. This will be a challenge for you.
However, there are two easy ways to help you to find Pokemon.
Pokemon often spawn in a lively public place. Just like Park, Parking lots, Gyms, Street corners, squares, etc. So follow these places, you will find it.

Using third-party map tools, you will find them quickly.
Below we will recommend a few useful map tools for you. Help you quickly find the Pokemon that you want.
1. Poke Radar Pokemon
Poke Radar is a sharing platform. When players meet rare Pokémon, they can mark the species that appear on the map and share them with other players around the world. At this time, the icon of the Pokémon will appear on the map.
When you refer to the Poke Radar map, you can first check how many players have successfully captured the location to judge the reliability of this information, thereby minimizing the chance of "being deceived". Of course, the Poke Radar map will also display the specific time of capturing the Pokémon for players' reference.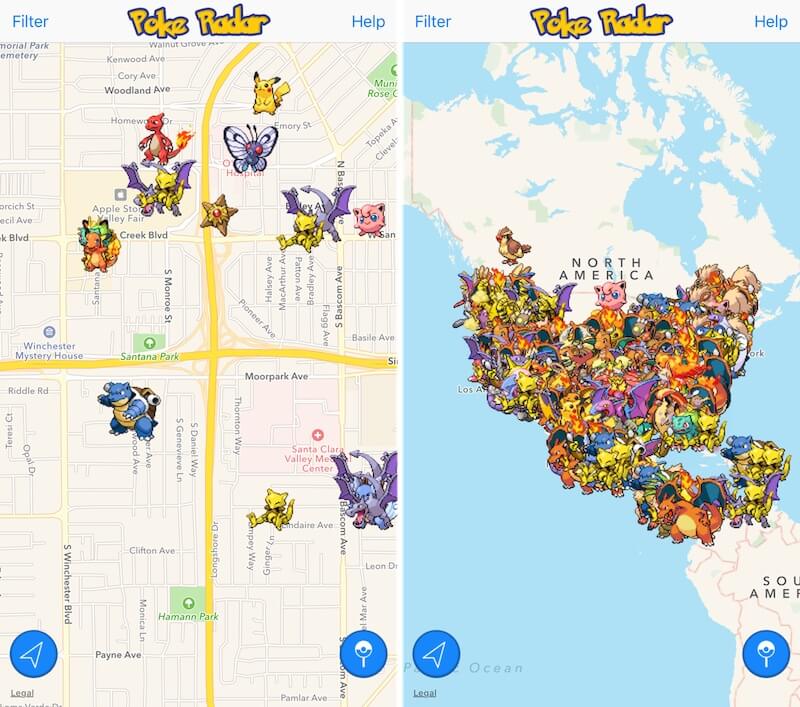 The Poke Radar is currently available for download from the Apple Store and Google Play. But it's not free. Of course, you can also use the free web version.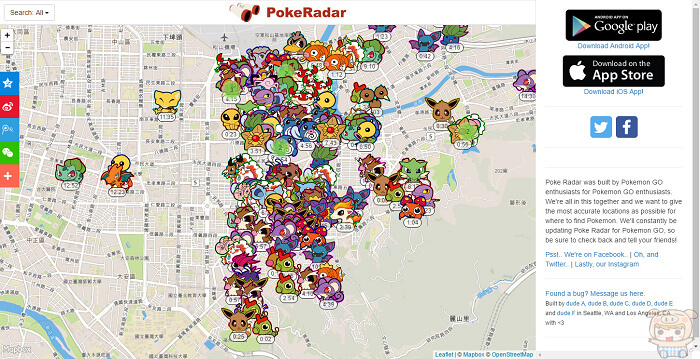 2. Pogomap: Pokemon GO World Map
PoGo Map is a web map. Mainly used to keep track of Pokéstops and gyms in the world. You can use its map interface to check various Pokemon-related things in any city. It will showcase newly born Pokémon, Pokéstops, Gyms, Lairs, and more.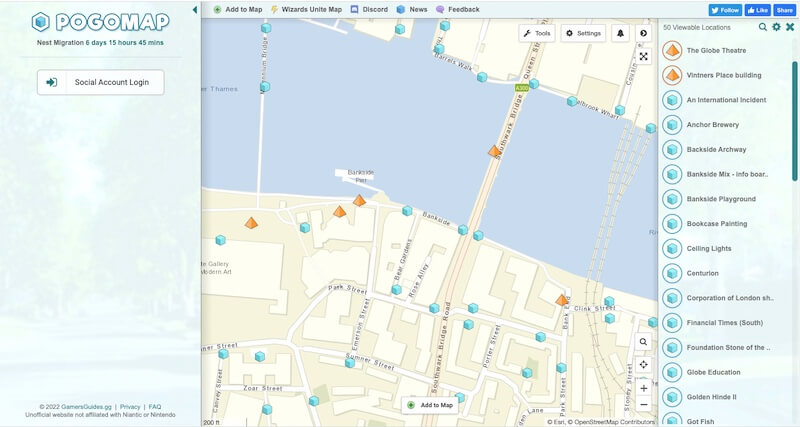 3. Pokemap: Find Pokemon Nearby – Live Radar
Pokemap is a global Pokémon distribution map specially created for Pokémon Go. It will clearly tell each player where the Pokémon is, and the exact coordinates of the Pokémon will be displayed. You can also use it to find the best Pokémon-related stats.
If you're looking for specific Pokémon in your area, this map will help you categorize them. Unfortunately, it has a lot of users, is slow, and requires some patience. However, if you wait patiently, you can get your destination address.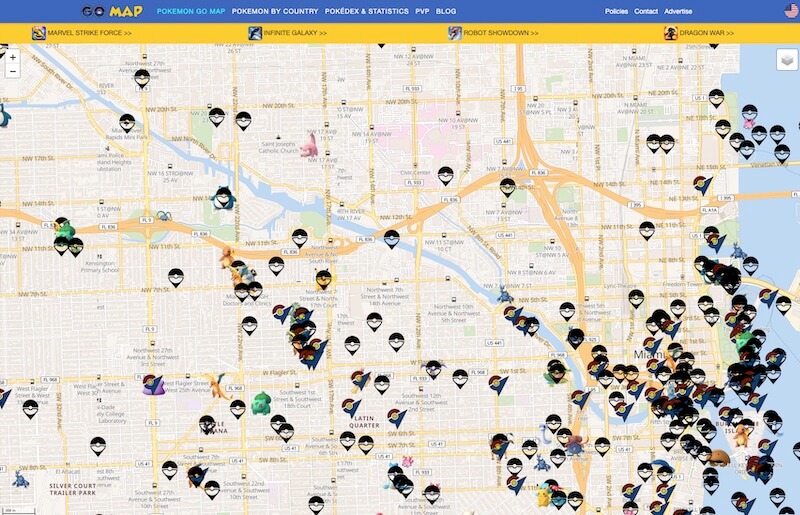 4. Pokehunter: a Raid Map for Pokemon Go
PokeHunter is a web map that shows information about Gyms and Pokéstops of Pokemon Go, as well as locations around the globe.
PokeHunter is a map made specifically for Gym and Raid Battles. It is able to show the locations of Gyms near your location, and handy information about when raid battles take place, which team is in charge of each Gym, and the Pokémon in battle. If you're a seasoned player, you'll be interested in it.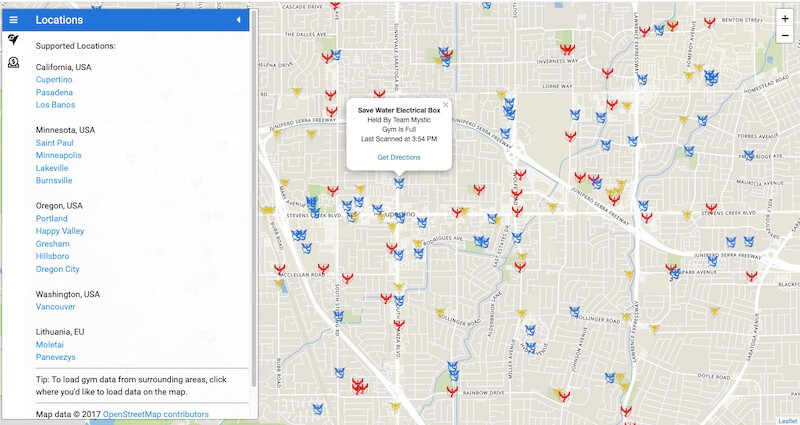 5. Pokevolver: Online storefront for Pokémon
Pokevolver is a Pokémon Go map based on community sharing. Pokémon Go developer blocks users get the Pokémon location data from the Application. This problem will be resolved by community sharing.
On the map, you can see what Pokémon other users have found nearby. You can also get the location of a specific Pokémon on the map.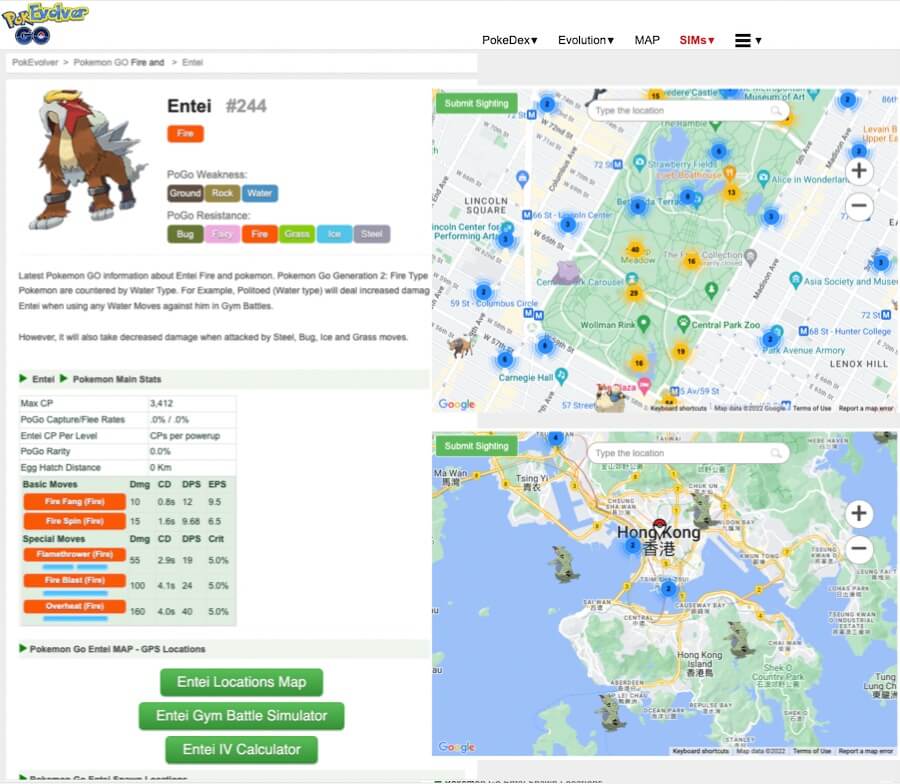 Alternative: Use MXCode Phone Location Changer(FakeLoc)
The following map is officially released, the distribution map of Pokémon. It can be seen from this that there are specific Pokémon in each region. It is a pity that some specific pets are only available on small islands in the ocean.
Taurus: USA and Canada

Mr. Mime: Western Europe

Farfetch'd: Japan region and Hong Kong

Kangaskhan: Australia

Haracross: Central and South America

Corsola: Between the tropics.
Do players have to take a trip around the world to capture these different Pokémon?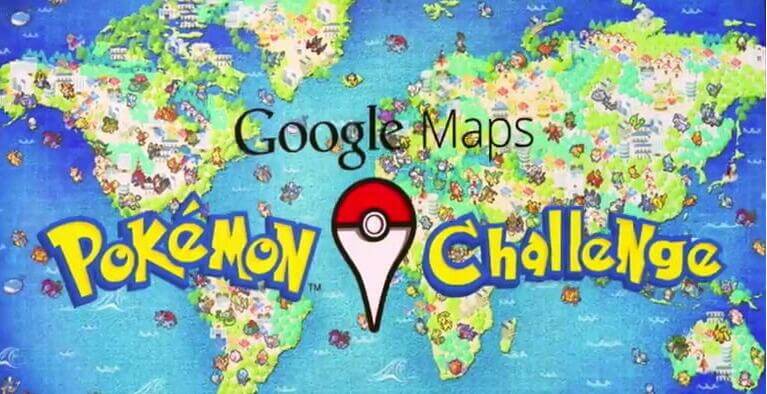 FakeLoc is a powerful tool that can modify the GPS location of your iOS devices or Android phones. Without hacking the devices. It will help you catch different kinds of rare Pokémon from all over the world without leaving your home.
How to Use FakeLoc Location Changer
Simple steps to change your location and take only a few minutes:
Step 1. Download and install FakeLoc on your windows PC or MAC.
Step 2. Connect your iPhone/Android phone to the computer and authorize trust.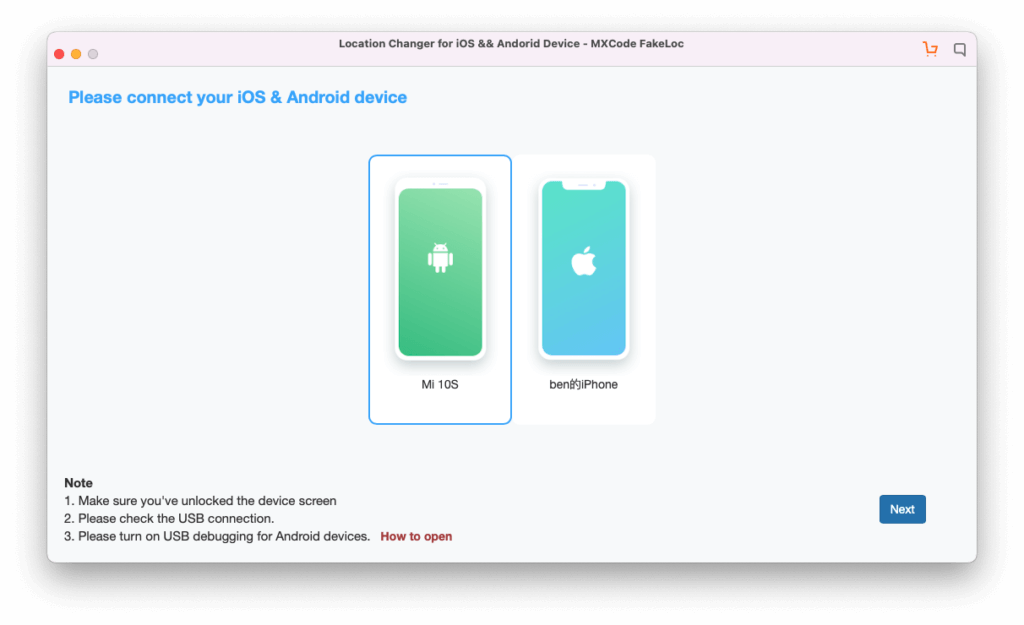 Step 3. On the map view, find your target location and click it.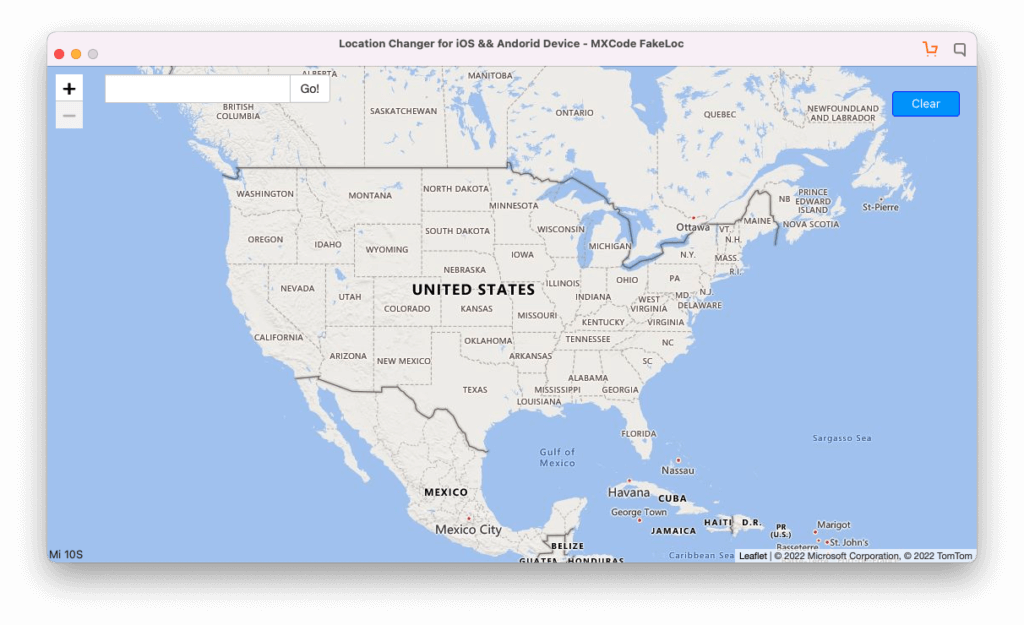 Step 4. Click "Move Here" on the popup view. Your location will be changed.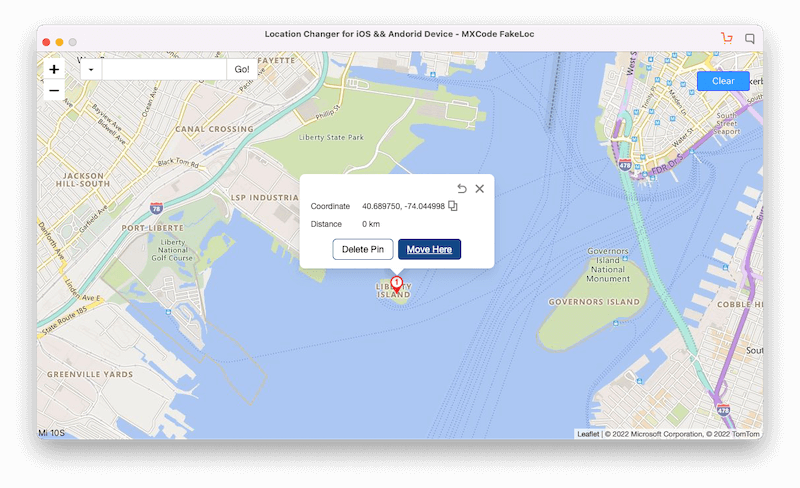 Step 5. The GPS of your iPhone/Android phone will be moved to the NEW PLACE!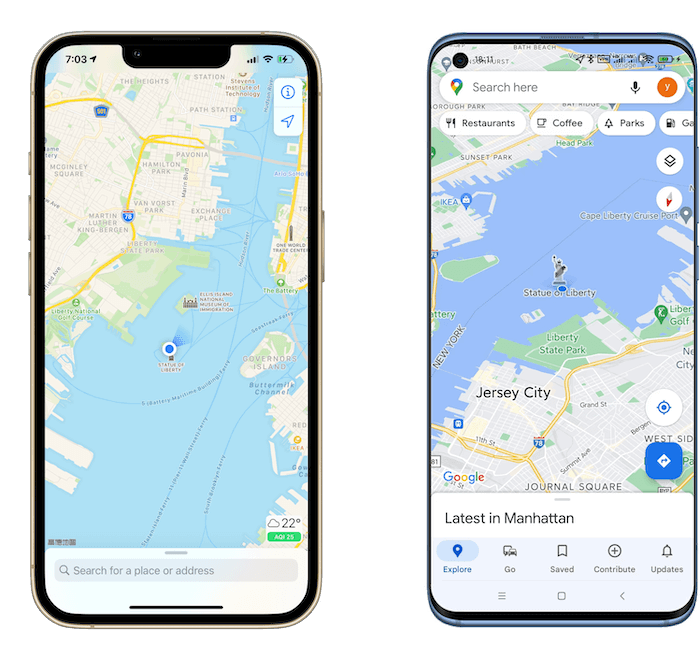 FakeLoc can not only change your GPS at any time, but it can also simulate walking, cycling, or driving.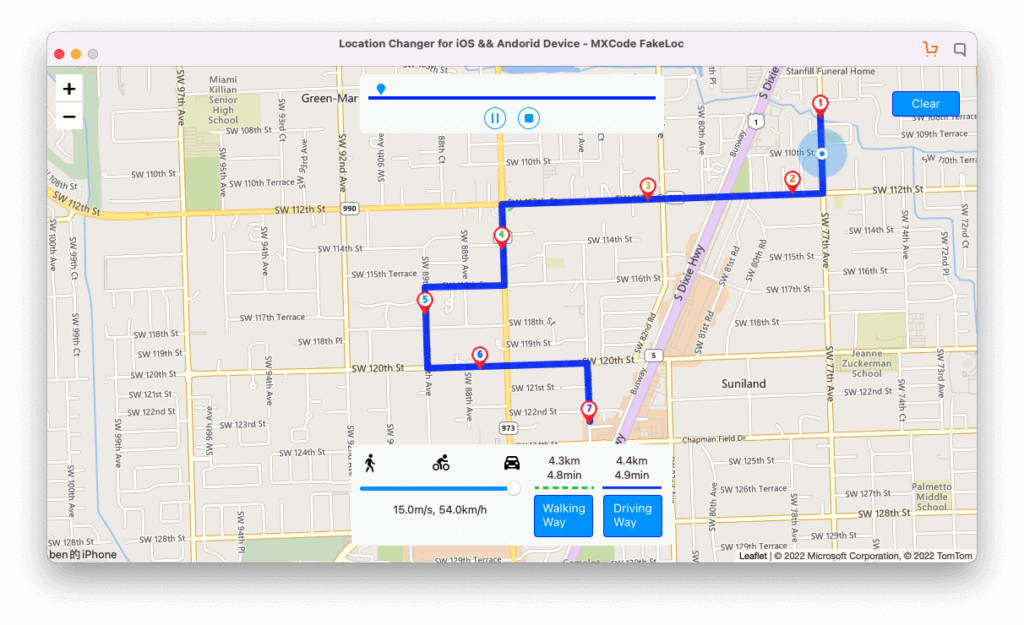 Compared with other tools, FakeLoc supports not only Android devices but also iOS devices with the latest iOS version. You can try FakeLoc for free immediately after downloading it. And it is very easy to use.
Conclusion
FakeLoc is a powerful, simple, and easy-to-use tool. Download and try it now!
If you still want to travel the world, go get those special Pokémon. All I can say is – Good Luck!