The internet is a wide and borderless network that gives you access to innumerable sources. However, you may find geographical restrictions on some websites i.e. streaming movies and series. "This service is not available in your area" is a phrase that you may face quite often on the internet.
The same is true in the case of Spotify. It is an app that helps you to stream music, podcasts, and more. However, a lot of content on Spotify depends on your current location. You can't access some movies or series in a particular area you live in. That's why you need to change your location to access that data.
In this article, we will guide you on how to change your Spotify account location. After reading this article, you will be able to access any type of geo-physically restricted data by altering your location. Let's get started…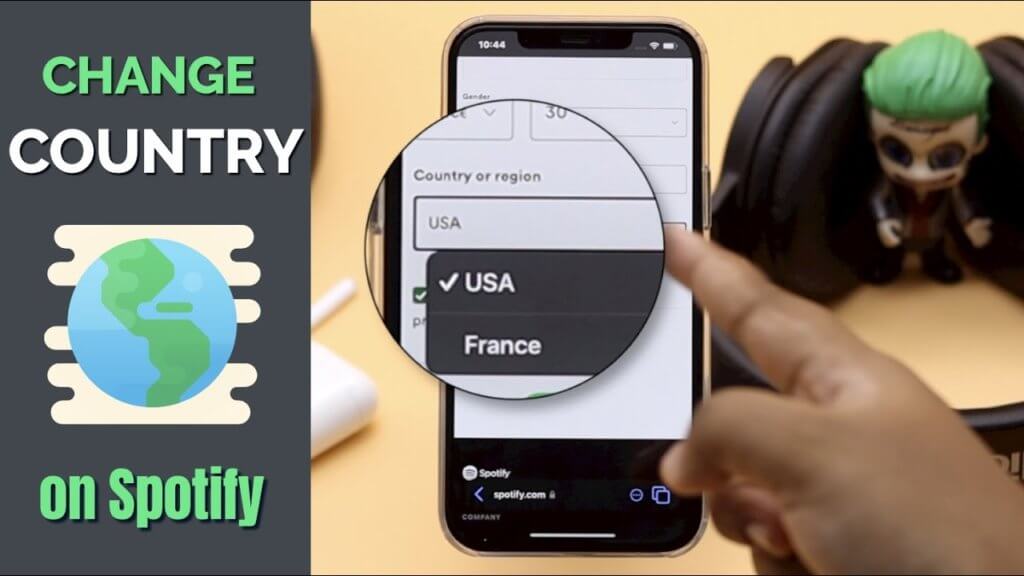 Why Need to Change Location on Spotify?
Here are some reasons to change your location on Spotify:
The majority of the content such as podcasts, albums, and songs on Spotify is location-specific. For instance, some songs are only available in London but you can't access them in New York. What will you do? Definitely, you will have to either move there or change your location to London to access those songs.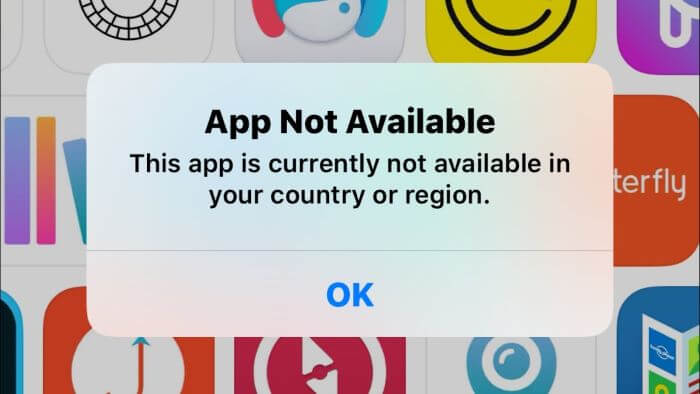 Spotify suggests playlists that are highly dependent on your present location. Changing your location helps you get good suggestions. Further, the amount of Spotify premium varies based on your location. That's why many people change their location to lower their premiums.
Spotify is currently available in only 175 countries. People who don't belong to these countries may need to change their location to use it. Besides personal suggestions and payments, many other things are region-specific in the app. So you can get them by showing your location in that particular area.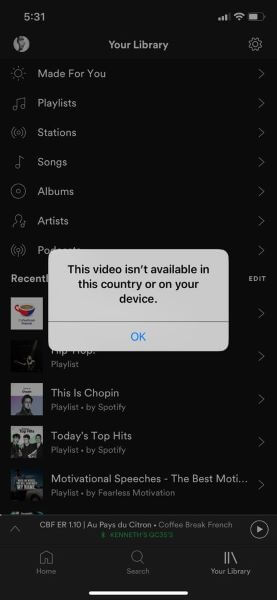 How Do You Change Spotify Location?
There are different ways to change your location on Spotify. Let's discuss them all one by one…
Change Location on Spotify Using Its Built-in Feature
As we have already mentioned that Spotify is available only in 175 countries. People outside these countries can't use this app until they use third-party apps. If you haven't yet installed this app on your phone and lived in an area where the app isn't available, this method may not work for you.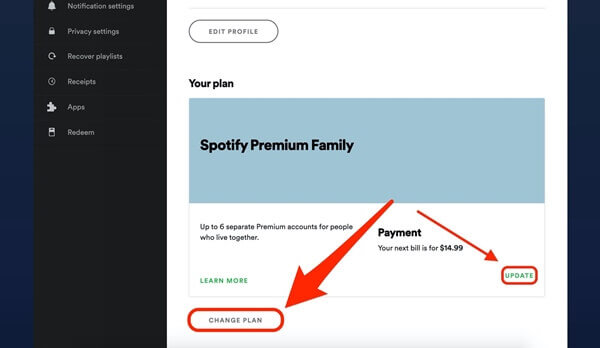 If you are already using the app and want to change the location, you can do it using a built-in feature of Spotify. This method will only work if you have shifted to a new country and want to update your Spotify location. However, you will have to update the payment method to the latest country you are in. Follow the steps below to change your Spotify artist name:
Login to your account and navigate to the accounts page.
Under the Plan option, you will see an Update button.
Click the button to set the new payment method.
After updating the payment method, Spotify will charge you from the updated payment method next time. In this process, you can easily change the country and other personal information.
Remember, once you change your location, you will be unable to change your location next time until you move to another country. It's because you can't change the country at will but you have to be in a specific country or region to change your location on Spotify.
3 Ways to Change Spotify Location Using Location Spoofer
If you want to change your location whenever and wherever you want, these 3 methods are for you. You can change your location several times even sitting in your bedroom. Sound amazing? Let's discuss all methods one by one…
1. Change Your Location for Spotify Using VPN
Using a Virtual Private Network (VPN) is another effective way to change your location on Spotify. These apps are readily available on Apple App Store and Google Play Store. These apps change the IP address of your devices to any other country or region. It will make all location-based apps believe that you are in that particular country.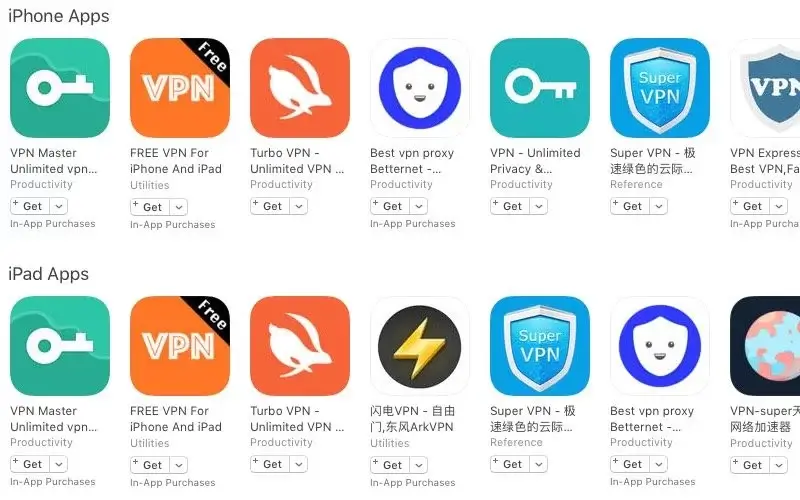 After setting your new location using VPN, you can change your location on Spotify as well. Follow the steps below:
First of all, open App or Play Store and search for VPN apps.
You will see plenty of apps in search results. Look at the ratings and download a highly-rated app.
Install an app like Nord VPN and launch it.
Connect it to any of your preferred servers to change your IP address.
Click on the Servers option and click on the All countries. You will see a list of all countries. Choose your desired country to change your Spotify location.
Although Free VPN works perfectly in most cases, it can stop working unexpectedly. As a result, your current location will be revealed. Therefore, using a free VPN can be very irritating for you.
To overcome this problem, you should go with a premium VPN. In this way, you can avail all services of VPN for a better experience.
2. Change Your Location For Spotify Using AnyGo App
AnyGo is another useful tool that helps you to change your location on Spotify virtually. Many tools need jailbreaking your device for this purpose. However, you don't need to jailbreak your device when using this app.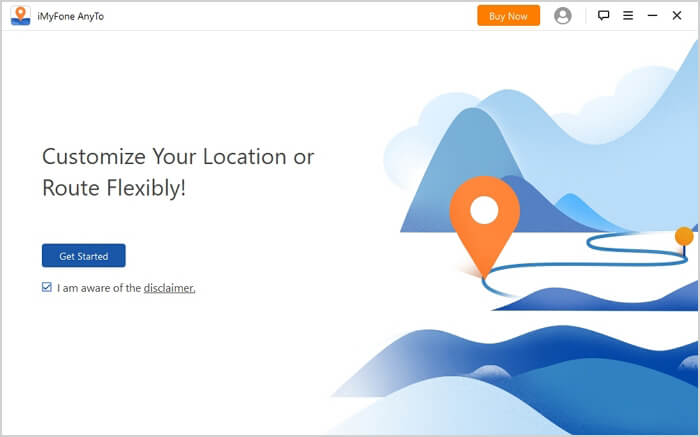 The app allows you to set your position, speed of simulation, import routs based on your need. Above all, you can create a virtual route to show your motion in a specific direction with the desired speed. It will indicate that you're walking somewhere even without leaving your home. Follow the steps below to change your Spotify location:
First and foremost, download and install iToolab AnyGo on your PC.
Then, connect your iPhone to the PC. If you are connecting it for the first time, you need to trust this device.
Click the Start button in the main window of the app.
The app will show your current location on the map.
In the search bar, search the desired location you want to set.
After finding out the desired location, click on the Go button to teleport you to the fake location on the map.
After setting your new location, it will make all location-based apps believe that you are at the new location. The same is true in the case of the Spotify app!
3. Change Spotify Location Using Spoofing App
Can you change your Spotify location using a spoofing app? FakeLoc location changer is there to help you. It is one of the robust apps that helps you set fake locations whenever you want. The app comes with a very user-friendly interface for a better user experience.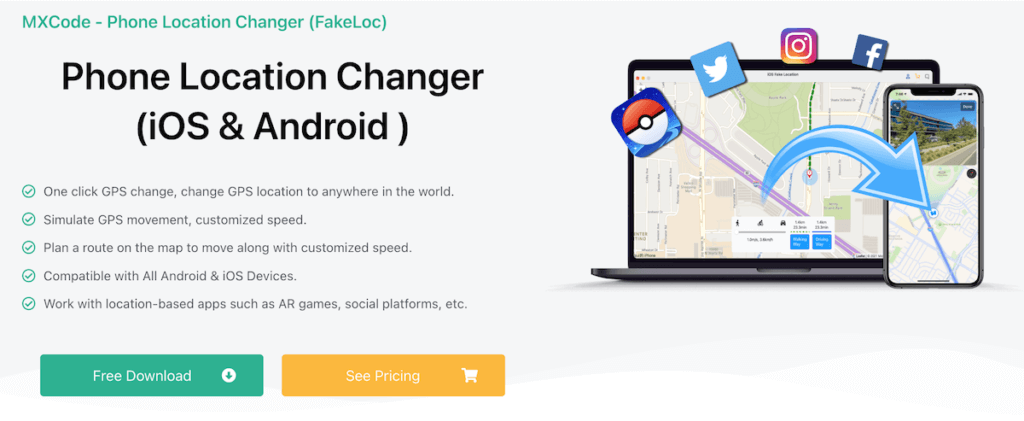 You don't need to jailbreak your device to use this app. It allows you to update your location within a few clicks whenever you want. The app maintains the history of your previously set location for later use. Follow the steps below to fake Spotify location using FakeLoc:
Install the app and launch it. The installation process is very simple and doesn't need any technical skills.
Once the app is launched successfully, you will see a map marking your current location.
Enter the desired address or coordinates to set that as your new or fake location. Plus, you can drag and drop the pointer on the map to set your new location.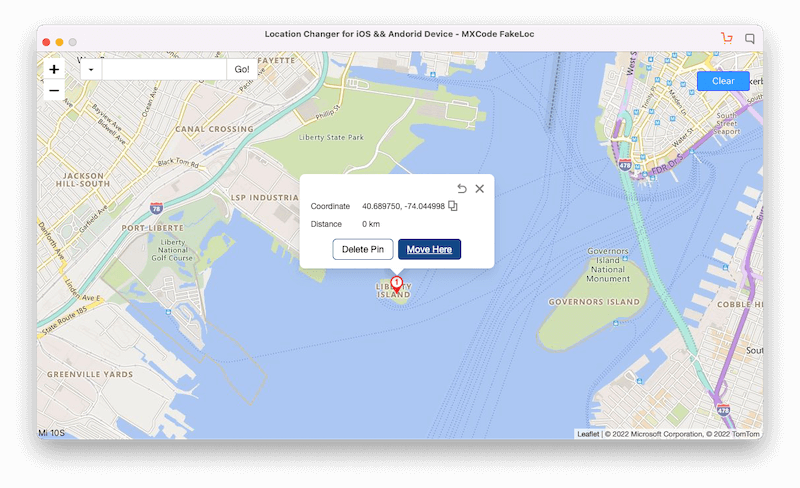 Launch the Spotify app. You will notice that the app will be showing the location you set a few seconds ago.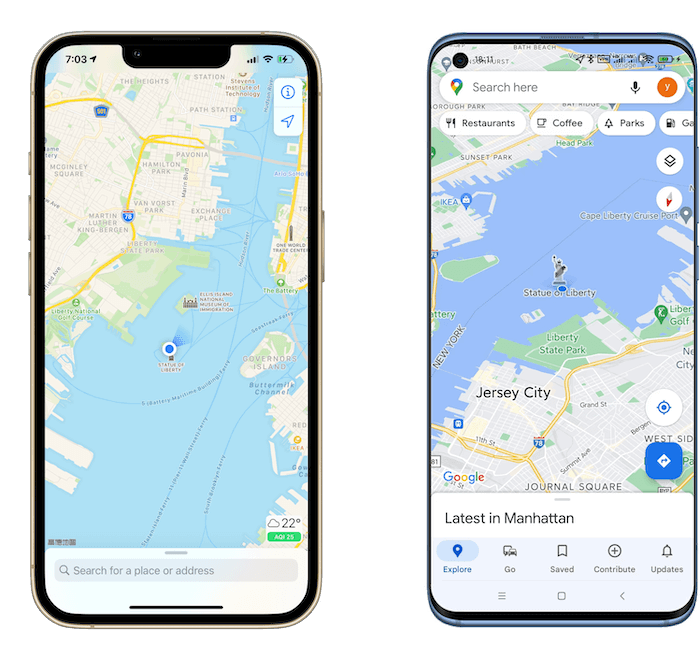 Benefits of Using FakeLoc Location Changer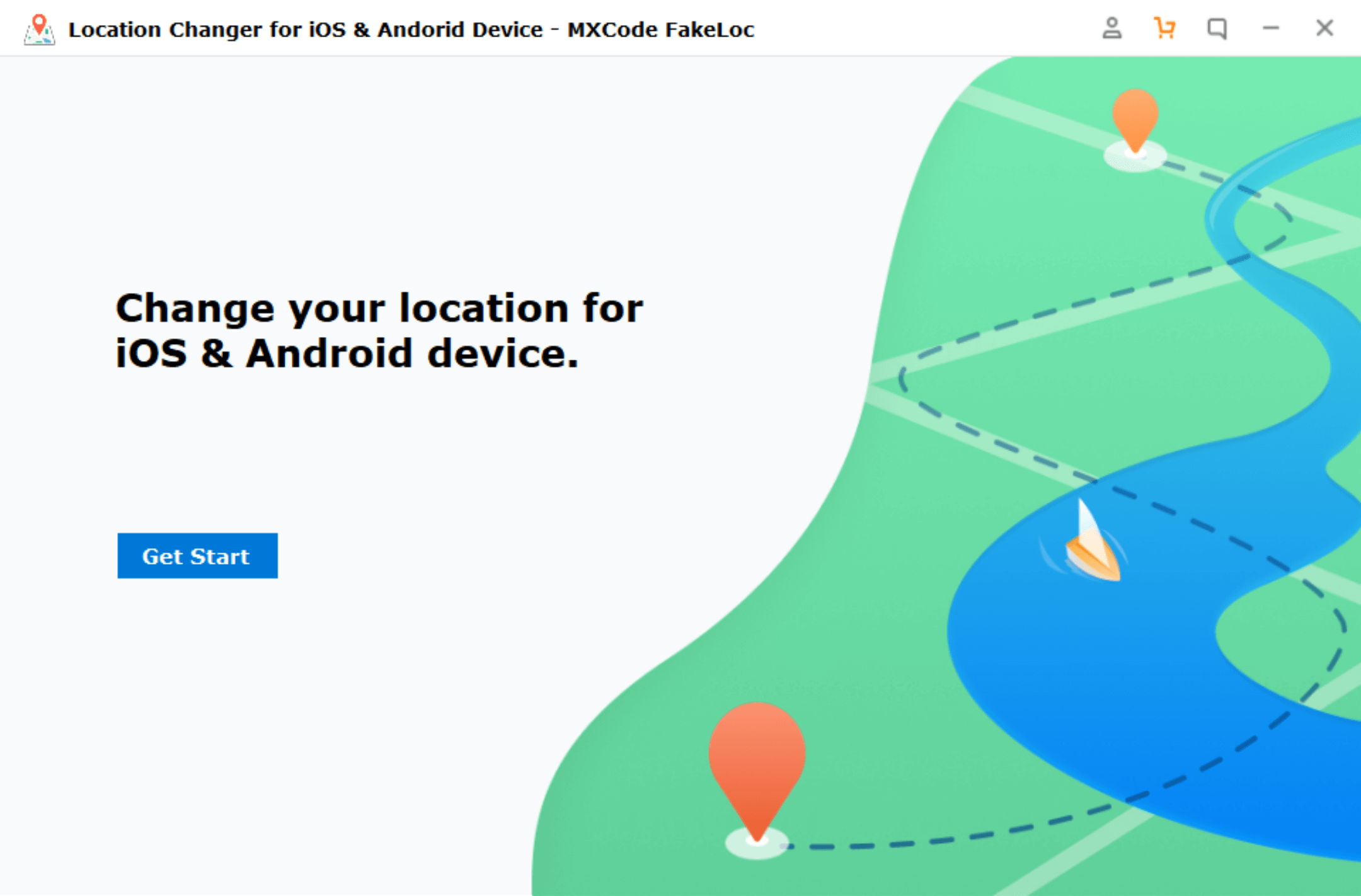 Below are some benefits that make FakeLoc stands out among all location spoofing apps:
It allows you to fake your location anywhere you want all over the world.
The app works perfectly with all location-based apps including Spotify, Grindr, and other social apps.
You can use it on different iOS devices like iPhones and iPads.
It allows you to simulate your movement on the map from one point to the next with a specific speed.
The app is 100% secure and working.
It maintains the history of already used locations for later use.
Plus, you will get a 15-day money-back guarantee if not satisfied.
| | | | |
| --- | --- | --- | --- |
| | VPN | AnyGo | FakeLoc |
| Ratings | ⭐️⭐️ | ⭐️⭐️⭐️⭐️ | ⭐️⭐️⭐️⭐️⭐️ |
| Mock Location | ✕ | ✓ | ✓ |
| Mock IP | ✓ | ✕ | ✕ |
| Support Devices | iOS & Android | iOS & Android | iOS & Android |
| Latest iOS Version | ✓ | ✓ | ✓ |
| Devices Connect Speed | | Low | High |
| Risk of use | High | No | No |
| Simulate navigation | ✕ | ✓ | ✓ |
| Price | 1-Month Plan: $11.99 | 1-Month Plan: $14.99 | 1-Month Plan: $5.99 |
Wrapping Up
Do we hope that you have got the answer to how to change your location for Spotify? All the methods are 100% working so you can go to any of them to change your Spotify location. You can find plenty of other location spoofing apps on Play and App Store. But we highly recommend you to go any of the above-mentioned methods to the safe location changing.
Some location apps affect the working of other location-based apps like Google Map, etc. That's why the usage of such apps become very irritating. FakeLoc works perfectly with all location-based apps and doesn't affect their working at all. Above all, the app is available at a reasonable price. You can go with it to spoof your Spotify location.