The core business model of Facebook targets ads and content matching. Because Facebook generates almost 95% of its revenue from different ads. For the success of this business model, it follows your activity as much as possible to show you some relevant stuff. In simple words, Facebook constantly tracks the online activities of the user to gather their data so that it may serve the right ads to the right people.
It isn't Facebook only that uses this business model. Almost all other social media platforms follow the same model to generate their revenue. However, Facebook is one step ahead because it keeps a tab on you even when you are not using Facebook.
Tracking your activities by Facebook while you are using it makes sense. However, it's not digestible that Facebook follows us like a shadow even when we are exploring other sites. Right?
You are hallucinating that's why you are Googling how to stop Facebook from tracking your online activities. Well, in this guide, we will cover different practical methods that will help you get rid of this problem. Let's get started…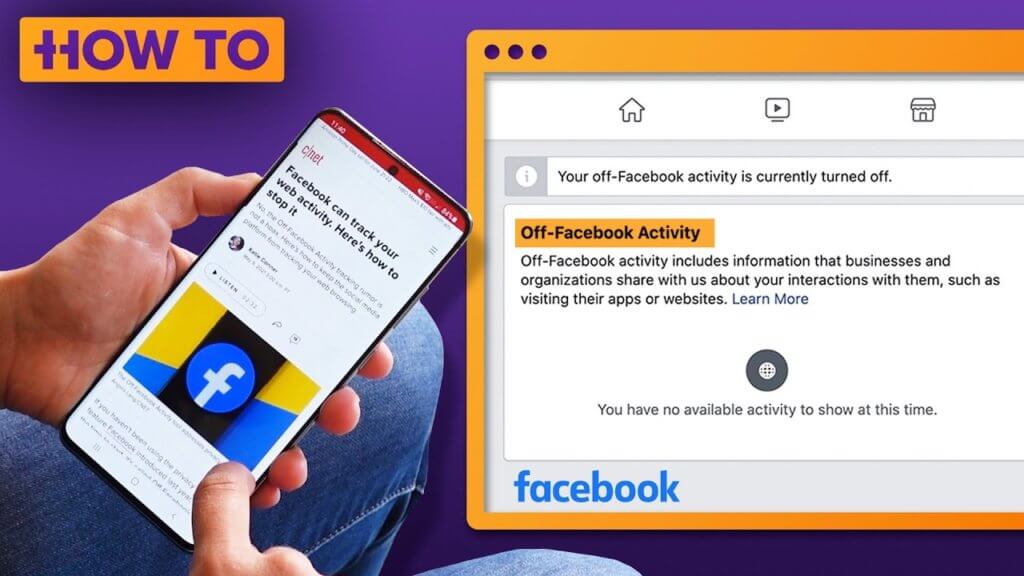 How to Stop Facebook From Tracking Your Online Activities?
Method 1: Change Privacy Settings in Facebook
Reviewing and changing your privacy setting is the quickest way to protect your privacy on Facebook. Follow the steps below for editing your privacy settings:
Open account menu > Settings and Privacy > Privacy Checkup
They, click on "who can see what you share".
Here you can keep your things private. Plus, tweak your ads preferences and data settings if you want.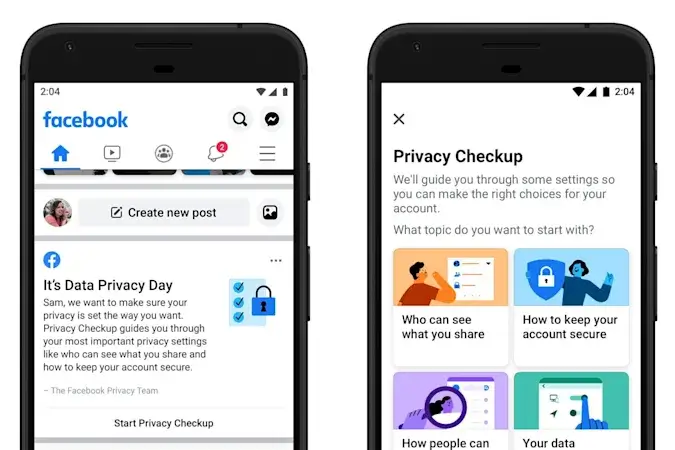 Method 2: Disable Off-Facebook Activities
As we have already mentioned that Facebook tracks your activities when you are interacting with other websites and apps. It displays your spied data under the Off-Facebook Activity section. You can stop Facebook from tracking your online activities by turning this feature off.
Once you turn this feature off, other websites and apps will stop sharing your activities with Facebook. Follow the steps below to delete your already tracked activities and turn the Off-Facebook Activity feature off:
Sign in to your account and navigate to Settings.
Go to Your Facebook information > Off-Facebook activity
A list of all websites that shared data with Facebook will appear. You can check the tracked information about each website by clicking on its icon.
Delete all activities by clicking the Clear History button.
Then select the site that shared the data with Facebook. And, go to the Activity details window and scroll down a bit until you find the "Turn off future activity from". Select it and click on the Turn off button.
Repeat the above step to turn off future activity forms for all apps and websites that shared data with Facebook. Once you turn off this feature, they will no longer share data with it.
Now, Press the Manage button > click Manage Future Activity > Turn Off Future Off-Facebook Activity by clicking on the toggle button.
After turning off this feature, Facebook will stop spying on your activities on other websites.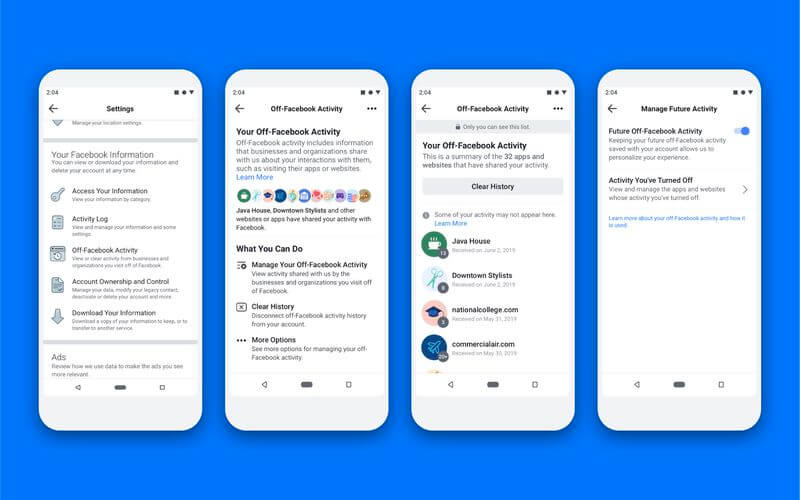 Method 3: Block Third-Party Cookies Settings
Apart from Facebook settings, you can tweak your browser setting to prevent Facebook from tracking your online activities. This method is extremely important so you should follow it very carefully.
Facebook monitors your activities with the help of third-party cookies. If you block third-party cookies, it will become nearly impossible for Facebook and other entities to keep the tab on your online activities.
Follow the steps below to block third party cookies (for Google Chrome users):
Open Google Chrome and go to Settings.
In the left menu, click on the Privacy and Security option.
Click "Cookies and other site data".
Finally, block third-party cookies and refresh the tab.
The steps are almost the same for other modern browsers like Mozilla Firefox and Opera. However, if you are a MAC user, you can enable Prevent cross-site tracking under the Privacy option in Safari.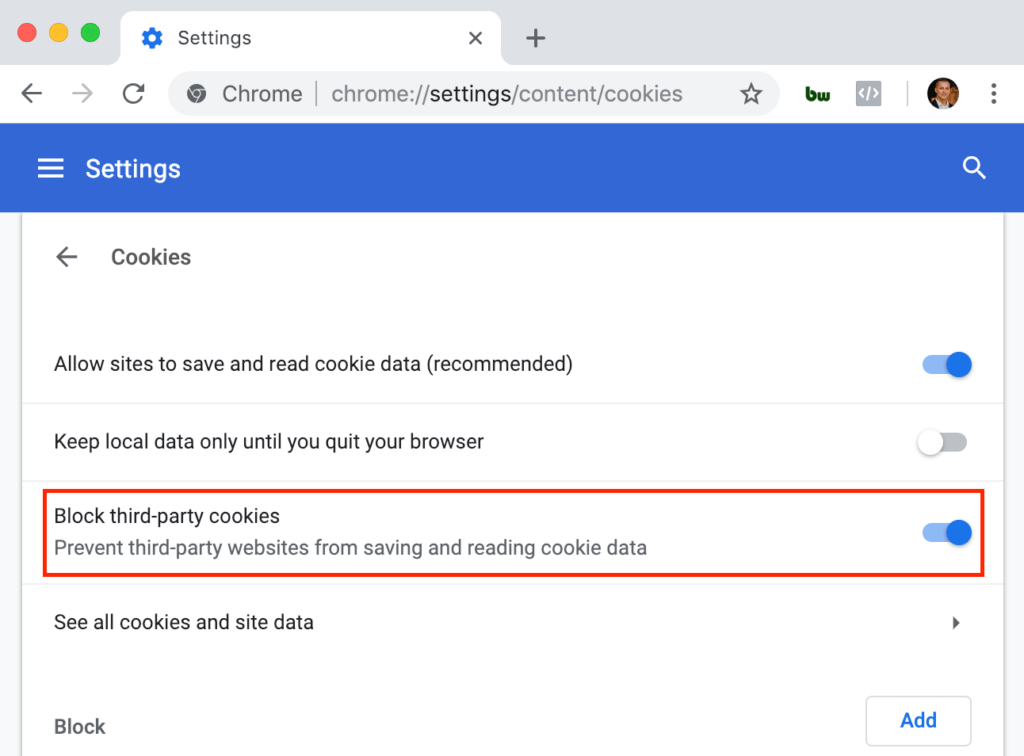 Note: If blocking third-party cookies is not a suitable option for you, you can log in to your Facebook account in private mode i.e. Incognito window in Google Chrome.
Method 4: Switch to a Privacy-Focused Search Engine
After following the above three methods, the amount of data that Facebook collects will reduce significantly. The above three methods are enough for those who are not extremely privacy-conscious.
To enhance your safety, you should switch your browser and move to privacy-focused search engines like DuckDuckGo. Such search engines neither maintain your history record nor use cookies. Besides, they avoid search leakage by default to improve your browsing experience safer.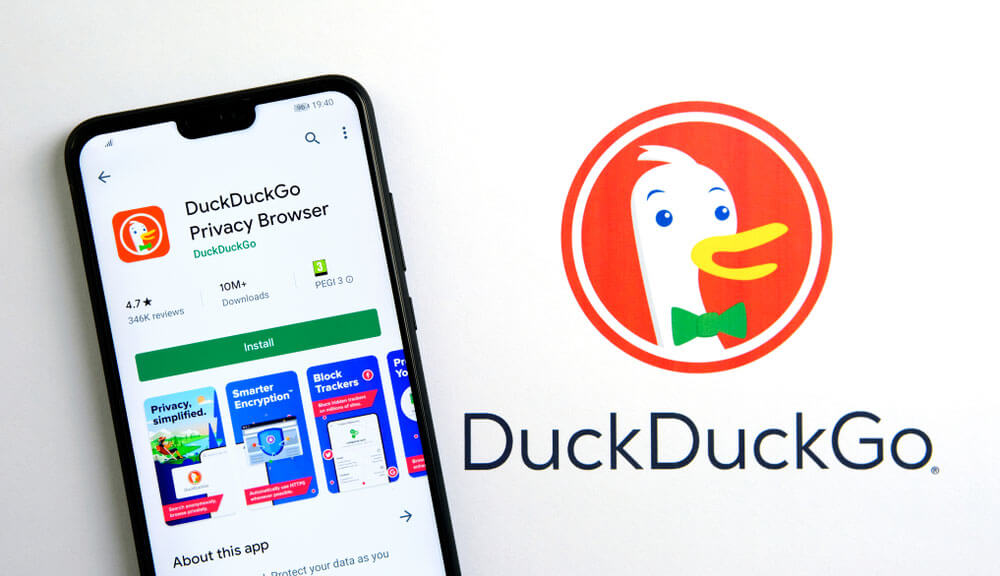 As it's fact that everything has upsides and downsides as well. You can enjoy safe browsing using privacy-focused search engines. However, you may have to compromise on ease of use. Why? It's because these search engines don't offer as many browser extensions as you get in Google Chrome. So you will have to go with either safety or ease-of-use.
If you neither want to quit Google Chrome nor want to compromise on your security and looking for a safer way, keep reading this article…
Method 5: Quit Facebook
So far, you have learned different ways to stop Facebook from spying on you. However, these ways still don't prevent them from stealing your data. After tweaking the privacy settings, the only difference is that you will be unable to see what are they tracking anymore.
If you are a person with serious privacy concerns, you should quit Facebook. Quitting Facebook is the only option that can protect you from the continuously monitoring radar of Facebook.
If you can't live without social media, you can move to some other Facebook alternatives like Diaspora and Minds. However, do good research before joining any other platforms for your online privacy.
Method 6: How to Stop Facebook From Tracking Your Online Activities Using FakeLoc
So far, you have learned 5 different ways how to stop Facebook from tracking your online activities. All the aforementioned methods are very effective and can significantly enhance your safety. However, if you combine the first three methods with this one, you can achieve foolproof safety in the online world. How?
As you know that FB also tracks your location to show you location-based ads. It can be a serious security concern for most of you. You can prevent this giant social media platform to track your location history by turning your location off. But disabling your location services doesn't work all the time. Because when you again turn your location on for other location-based apps like Google Map, it will again start breaching your privacy.
In such situations, location spoofing apps can be a permanent solution. Apart from other benefits of these apps, people use them to protect their privacy by falsifying their location.
FakeLoc is one of the big names in location spoofing apps. Let's dive deeper into the app…
What is a FakeLoc App?
FakeLoc is a robust location spoofing app that can trick Facebook when tracking your location activities. Once you fake your location using this app, it will make all location-based apps including FB believe that you are currently at the spoofed location.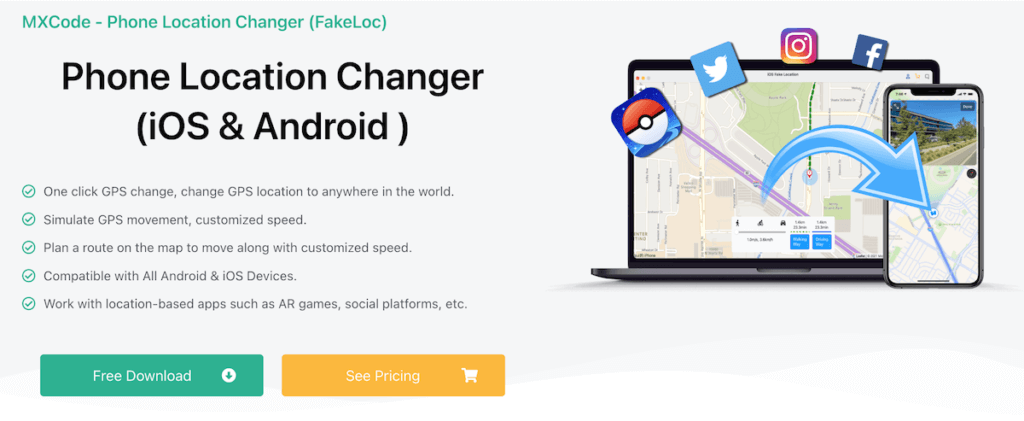 Main Features of FakeLoc
The app comes with all the necessary features that you will need for location spoofing. Below are some remarkable features of FakeLoc:
The app helps you to set your new location anywhere in the world.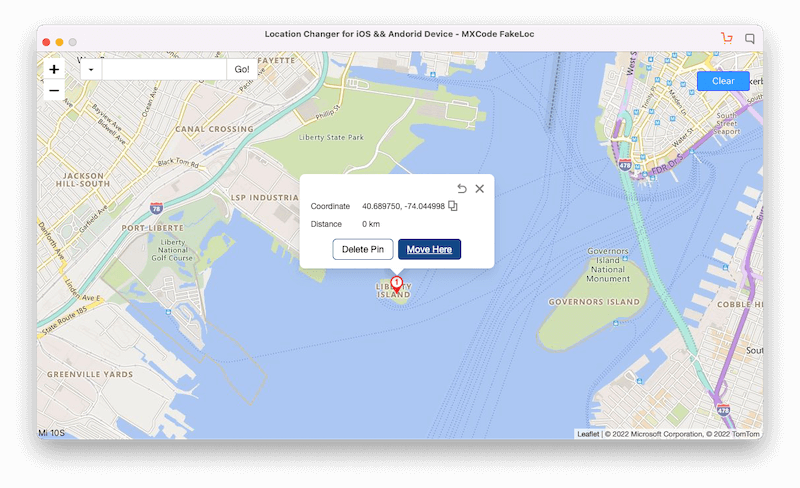 It can show your movement between two points at a customized speed. Everyone who is monitoring you will think that you are traveling from one point to the next but you will be sitting in your room!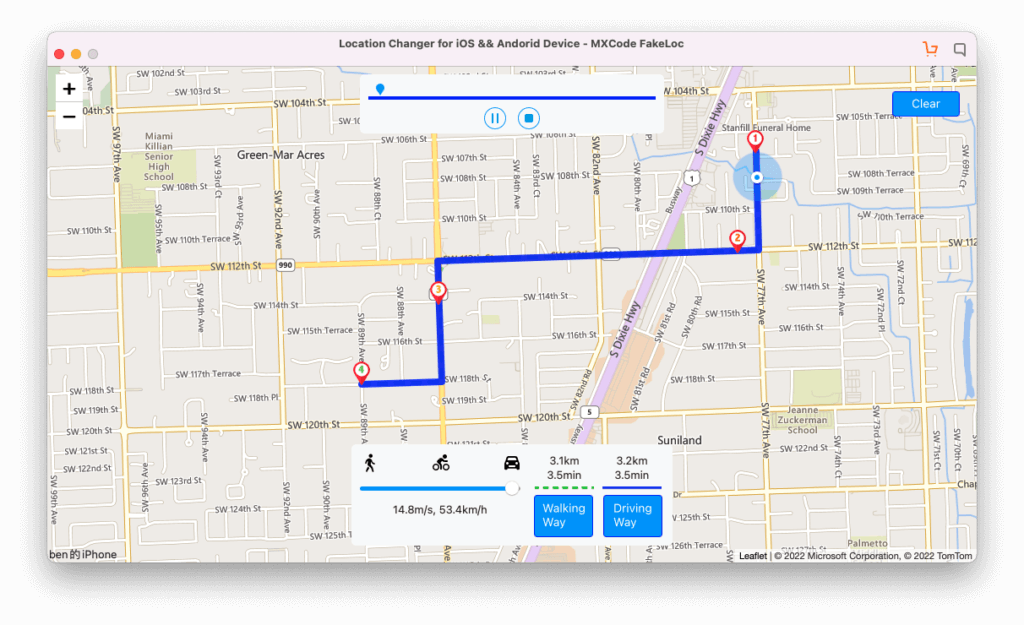 The app mains the history of your already set location for later use.
FakeLoc offers three different speed modes i.e. walking, jogging, and running. You can choose any of the modes to make your movement more realistic.
You can mock your location in three different ways; entering the exact coordinate of your desired place; dragging and dropping location marker at any spot on the map; and, entering a location name in a search bar.
The app can easily trick all location-based apps like Tinder, Bumble, and other social media apps including FB. Plus, it's compatible with location-dependent games as well.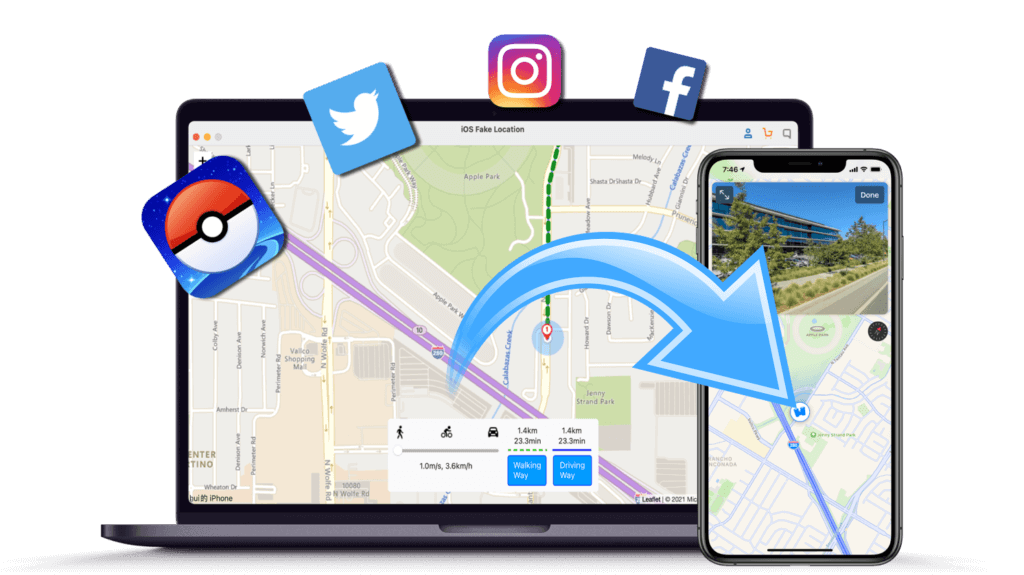 Wrapping Up
Everyone is privacy conscious in this era because things get viral in seconds nowadays on different social media platforms like Facebook. That's why you must know how to protect your privacy in the online world. After reading this detailed guide, you have most possibly got your answer on how to stop Facebook from tracking your online activities.
You should try all the above methods to make your activities safe and secure. One of the best ways is to use location spoofing apps to dodge social media apps and your enemies. FakeLoc is an all-in-one app that fakes your location proficiently.
The app has all necessary location spoofing features that can be activated within a few clicks. It is the simplest and the cheapest option to make you risk-free in the online world.