Pokemon Go was released a few years back and it's still performing extremely well in the gaming world. The basics of this joyful game are simple and fun. Simply, you walk to collect Pokemon as much as you can. Then, you go to Poke Stops for loading your backpack up with different goodies for helping your Trainer.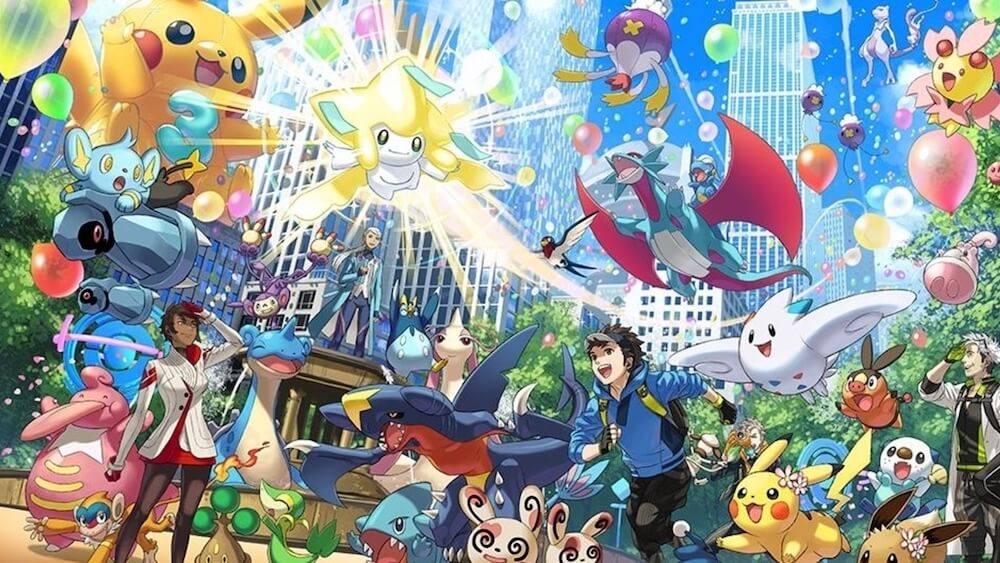 Like many other games, mastering this game is not that easy too. You have to play this game a lot and learn plenty of different things to become a pro.
If you Google, the best Pokemon Go tips and tricks, you will see thousands of blogs explaining the same tricks again and again. However, in this article, we have brought something special for you. Using this technique, you can take your game to the next level. What are you waiting for?
Everything You Want to Know About Pokemon Go Tips
As you already know that players have to walk a lot to collect some unique Pokemon. Similarly, you need a serious amount of walking for various tasks like hatching eggs, shiny hunting, grinding candy, and rain hunting.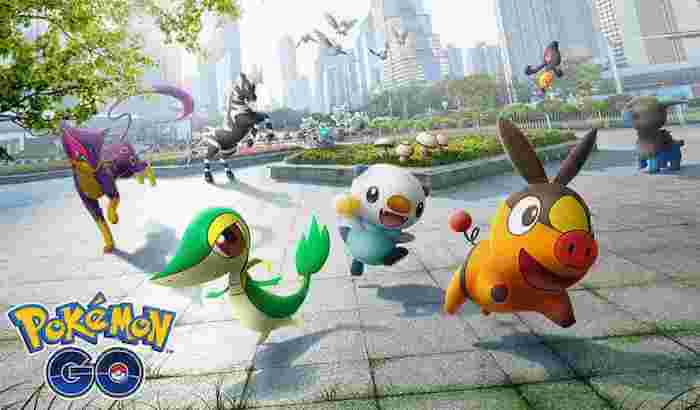 In addition to this, you can't catch a variety of Pokemon until you visit different places. For example, Pokemon of another region may have more strength than your region. That's why you will have to go there to collect them from those regions for dominance over your opponents. If you hate walking all the time to collect Pokemon, this guide is for you.
The main purpose of this guide is to give you some relief from walking. If you follow this guide carefully, you can even catch many unique Pokemon without even leaving your bed. But how to catch them without walking? Read this guide carefully for the answer!
The Best Secret Tip to Become a Pokemon Pro
Pokemon Go requires a serious amount of walking. Right? But what if you tell you a secret app that lets you collect your favorite Pokemon without even leaving your room? Surprised?
We are talking about location spoofing apps that help you to change your location to anywhere in the world. Further, some advanced apps can simulate your movement between two points on a map at a customized speed. Gaming servers will notice that you are walking, however, you won't be walking in reality.
Therefore, you can collect Pokemon as many as you want by simulating your movement between two fake points in your favorite region. If you don't move to new places, you most probably won't be able to hunt the rarest Pokemons. Fortunately, location spoofing apps step in to rescue you in such situations.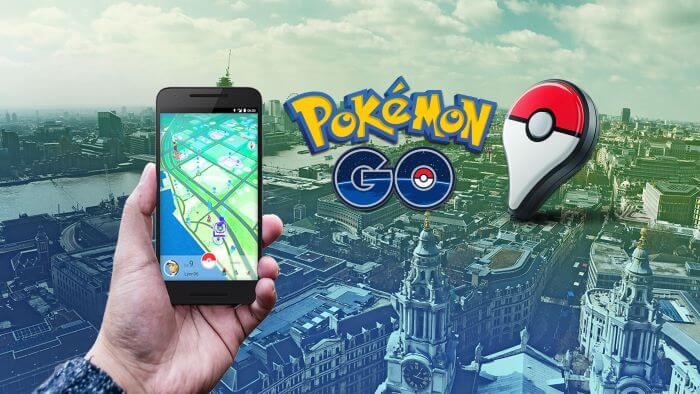 Let's talk about the top 2 best location spoofing apps available in the market…
Method 1: Spoof Your Location to Catch the Rarest Pokemons
There are plenty of different location spoofing apps available on the internet. iMyFone AnyTo is one of the most powerful apps that helps you to alter your device location anytime. You can alter your device located within a few clicks. Follow the steps below to falsify your location to collect more Pokemons: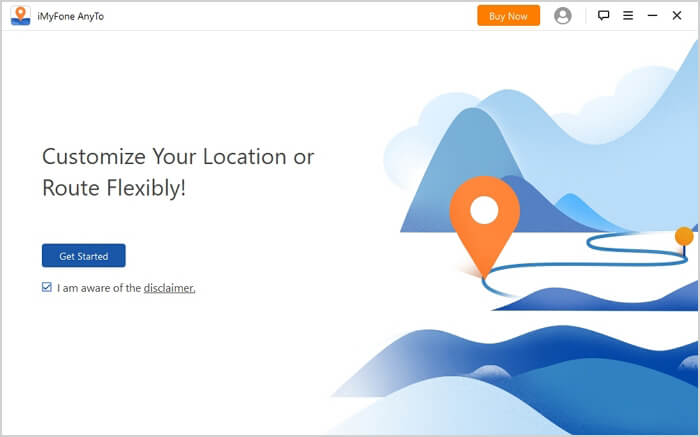 Download and install the app on your laptop or PC.
Run the app and hit the Get Started Button.
Connect your cellphone with the PC and Trust the device.
The app will automatically detect the connected device. After establishing the connection, you will see the Teleport Mode option on the upper right corner of the screen.
A search bar will appear when you click on that option.
Type your favorite place in the search bar and press the Return or Enter key to set your new location.
A red marker on the map will be pointing out your new position on the map. If that's your desired location, click on the Move button to finalize the process.
After changing your location, open the game and enjoy it.
Pros and Cons of AnyTo App
Below are some pros and cons of this incredible app:
Pros
The app has an intuitive user interface.
Its customer support is quick and efficient.
The whole world map is available to set your new location.
Cons
The app is a bit expensive as compared to its competitors.
The mobile phone connection is slow.
Do not support some android phones.
It is not available for Windows users.
Method 2: FakeLoc – The best Location Spoofing App For Catching Your Favorite Pokemon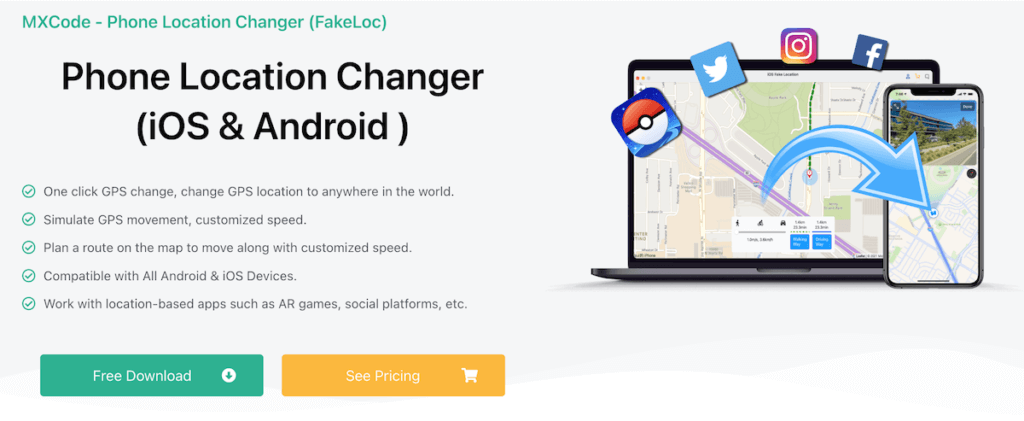 FakeLoc is a wonderful app that makes the lives of location-based game players very easy. It is a robust location spoofing app that helps you to alter your location on any iPhone or Android device.
The app can fake your position on all location-based apps including Pokemon Go. So you can change your location to catch your favorite Pokemons. Apart from playing games, the app is crucial for your online safety as well. For example, you can distract your enemies by changing the location of your device.
Some websites are banned for specific regions, you can access those sites after changing your position. Similarly, you can find the best matches on different dating apps from your desired cities or states. For example, if you live in New York and looking for a match from Washington DC, you can set it a new location. The app will start showing different people with the same interest in suggestions.
How to Use FakeLoc to Change Your Current Location?
Follow the easy-to-follow steps to alter your device location:
Install the app and connect your cellphone with it.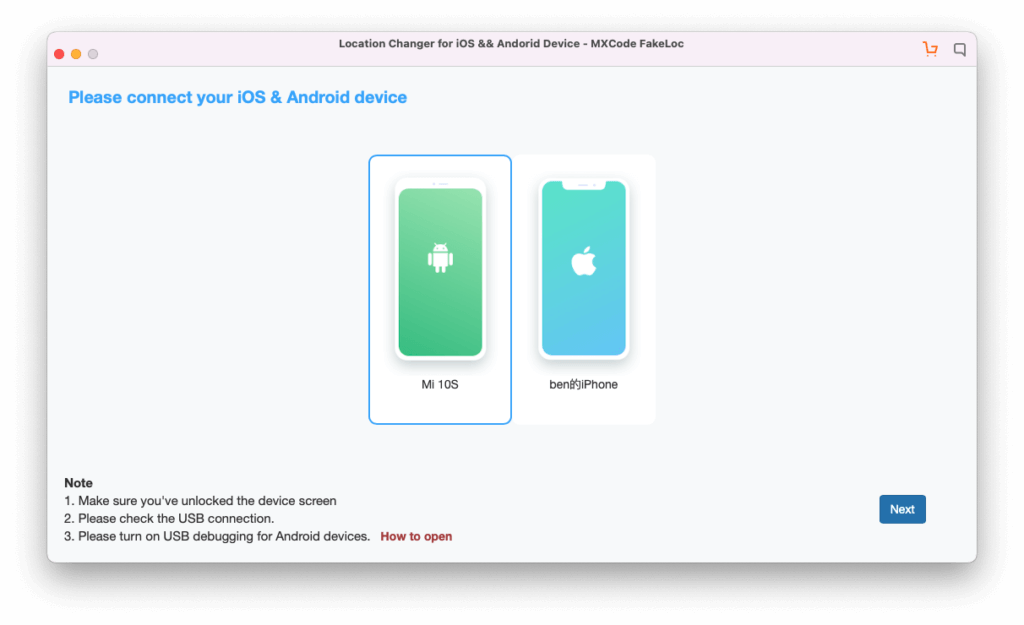 After the successful connection between the cellphone and the app, you can change your location.
You can use three different ways to change your location: by typing your desired place in the search bar; by entering the precise coordinates, and by dragging and dropping the red marker to a specific spot on the map.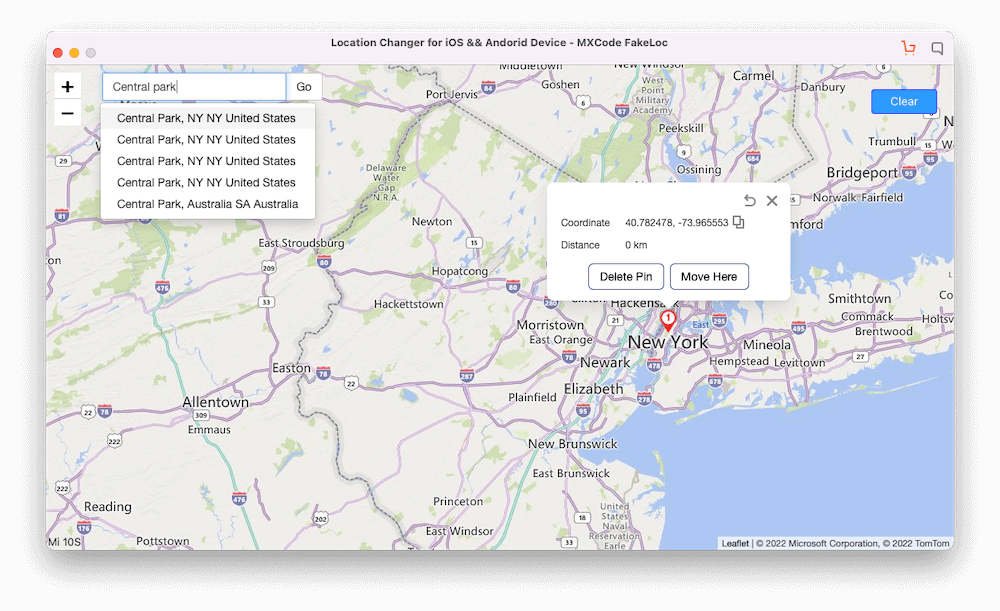 After changing your location, you are good to go! Run Pokemon Go and start catching some powerful Pokemons to destroy your opponents.
Different Features of the FakeLoc location changer App
Here are some remarkable features of the FakeLoc App:
The app allows you to falsify your location anytime and anywhere in the world.
You can select multiple spots on the map, it will intelligently create a fake path and start simulating your movement on that path at a customized speed.
It maintains history for setting location quickly later on.
More than 5 players can use this app to spoof their location to collect their favorite Pokemons.
The app is compatible with all location-based apps like Tinder, Bumble, Grindr, Harry Potter, and Life360.
Offer multiple ways to spoof your location for your ease.
Pros and Cons of the FakeLoc App
Here are some advantages and disadvantages of the best spoofing app:
Pros
You can get a 100% money-back guarantee within 15 days if you are not satisfied with the app.
You don't need to jailbreak your device for its smooth working.
Customer support is readily available.
The app is very cheap as compared to its competitors.
You don't need to be tech-savvy to use this app.
The app is 100% secure.
Cons
Your game account might be at risk if you use this app inappropriately.
Cautions When Using Location Spoofing Apps for Pokemon Go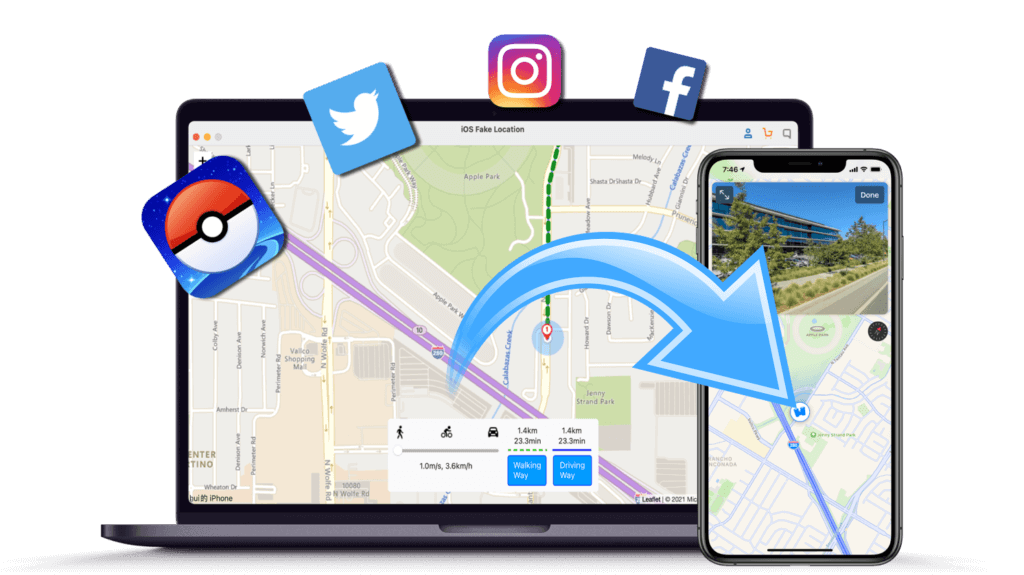 You need to be very smart when using location spoofing apps for playing different games like Pokemon Go. If you get caught using such apps, your gaming account will be terminated. Because you violate their terms and services by using such apps.
You might be thinking that are location spoofing apps detectable? Well, these apps, especially the FakeLoc app, are not detectable. You are caught due to your suspicious activities. For example, if you keep changing your location frequently, it will flag gaming servers that something wrong is happening.
As a result, they will start keeping an eye on your activities. And, you will soon be terminated from the server and your account will be banned as well.
Remember, frequent location changing is perfectly okay for some location-based apps. However, Pokemon Go won't tolerate it. So, you should avoid changing frequent locations, otherwise, you may face some inconvenient circumstances. That's why you should be very careful when using this app to change your location for Pokemon Go.
Wrapping Up
In the begging, most new players love walking around in their vicinity to catch some Pokemon. For this purpose, they visit eateries, supermarkets, and other places to find them. However, wandering here and there becomes a very exhausting job for them very soon. In this way, they are unable to hunt their favorite Pokemons.
Location spoofing apps help you to collect Pokemon without walking from one place to the next. The navigation features in this app show a fake movement at a specific speed to make all-location-based apps believe that you are moving from one point to the next.