Pokemon Go is one of the most popular games that everyone loves to play. However, it becomes quite annoying to go out every time to catch pokemon. Many gamers can't catch proper and their favorite pokemon. As a result, they will plan to hack Pokemon Go. This guide is especially for you. We will see how to hack Pokemon Go with ease. We will see a step-by-step guide on how you can master Pokemon Go by hacking it.
We will first see how Pokemon Go works and then we will see about hacking Pokemon Go. Once we know how it works and what are the things needed to hack it, we will start the guide.
Knowing Pokemon Go
Pokemon Go is an AR game where you will have to find the pokemon by going out of the house. There are many pokemon that will be hidden in the road. Your job is to catch those pokemon. You can easily catch them when you see them. That's not an issue at all.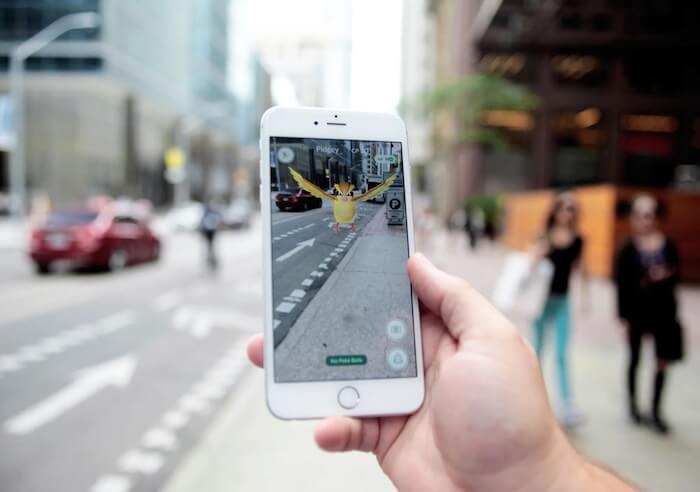 However, the main point over here is that you will have to go out and find these pokemon.
It's not possible to find out all the pokemon in your nearby area or at your apartment. You might find a few but you will have to walk more to find the best one. There is no other option.
Now, we can surely walk for a while but it's not possible to walk every time we play the game, right? That's exactly where you will have to go with the Pokemon Go hack that we are going to discuss.
How to hack Pokemon Go?
To hack Pokemon Go, there are several ways. You can start with the mods and similar stuff. However, there is one big disadvantage of using things like Pokemon Go mod.
The reason is simple. You will easily get banned from the game and your progress will disappear in a minute. There are good chances that you won't be able to see your profile as well.
Most of the Pokemon Go mod hacks are just for stealing your data. So, in case, you start to use these things, it will automatically fail. You won't be able to play the real game. In most cases, the mods are fake games that you are playing. Therefore, it's pretty much useless.
So, if you want to hack Pokemon Go, you will have to find a different way to do so. If that's what you are thinking, we are here for your answer. We will see how you can easily hack Pokemon Go without having to use the mods. Let's get started.
The Location Game
As you might have got the idea, the entire game floats around the idea of finding the right location.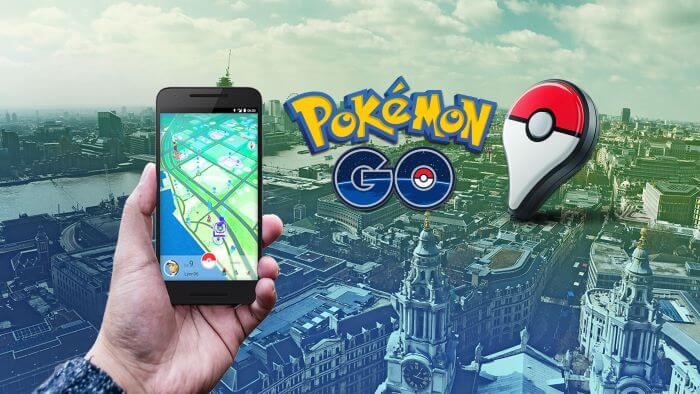 If you are already playing the game, ask yourself these questions. What if you can roam wherever you want without worrying about anything. If you could roam at any place, you will surely find more pokemon, right?
So, we will be using the same loophole to get the best out of it. We will be using the location hack here.
Don't worry, we won't tell you to go out as much as you can. Instead, what we will do is, we will make the game feel like we are moving.
For that, we will be using a simple app that can do your chores. In simple terms, the app will change your current location to another location.
It's not just a steady location. Instead, we will keep moving to the location we want. So, technically, you will be walking without actually walking anywhere.
Sounds interesting, right? Let's learn more about it.
FakeLock App
FakeLoc app is one of the best iOS apps that you can use to change the location of the phone. The app will use GPS to change the location.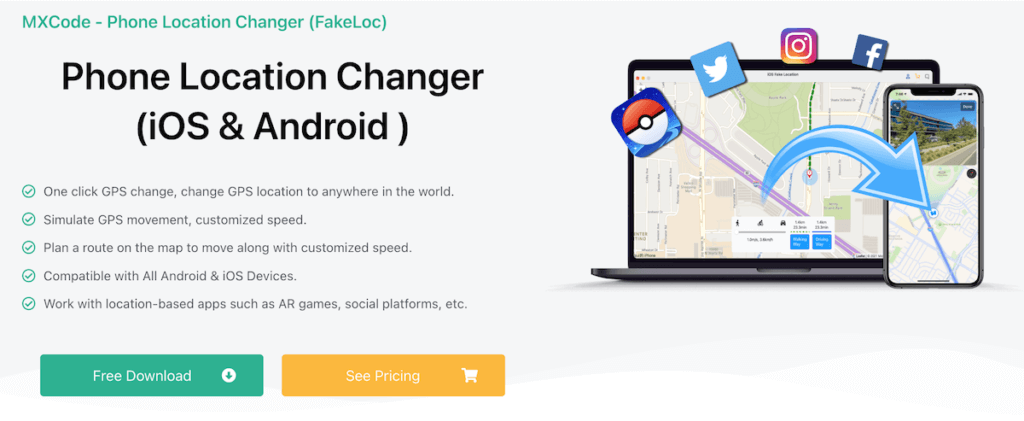 In simpler terms, when you change the location, the GPS location of your phone changes. This will ensure that you are getting the best results without any issues.
You can easily choose the best location you want.
Step by step to hack Pokemon Go
We will see the steps as well as the features. So, you will have a proper idea of how you can set the fake location to hack Pokemon Go. Therefore, you will also know how you can set up the FakeLoc app and you will also come to know why it's the best app that you can use here.
So, what are you waiting for? Let's get started with choosing the location because that's the main part of hacking Pokemon Go.
Choosing the Location
There are two main ways you can set the location. At first, you can always pick a great location from the map and set it as your location. That's the first thing that you can do. When you set the location from the map, you will know exactly where you will be.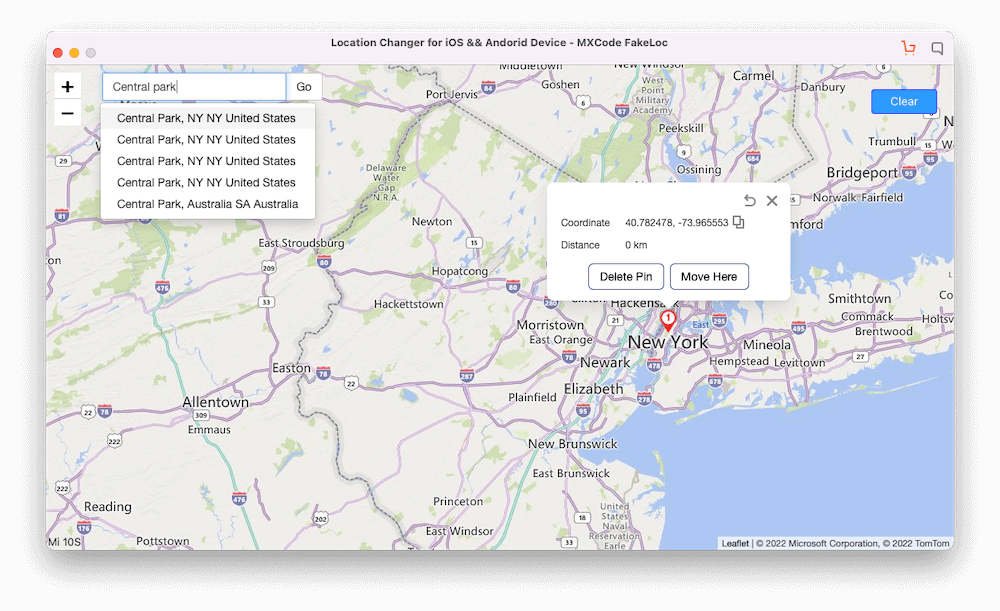 You can surely take your time and then select the location. We recommend you select the location where you don't usually go.
Don't worry, you can also change the location after you have set it. So, don't think too much but don't even select the nearest location.
The next way to select the location is by adding the coordinates. You can add the coordinates and the location will be set. If you are facing any difficulties in picking up the location from the picker, you can use any other third-party map apps to find the coordinates, and then you can set it.
Set the Mode
The next part is where you will have to set the mode.
There are three modes that you can select here.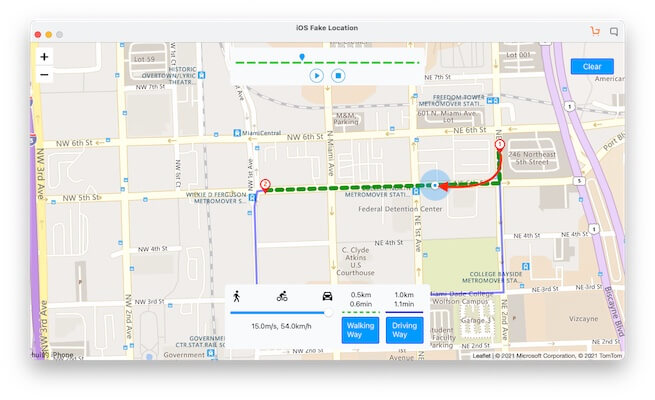 When you set it to the running mode, you will be able to run from one location to another. The same goes for walking and jogging.
As you already know that Pokemon Go is all about finding the right location. So, you will have to set one mode. You can't keep it on the steady mode.
Let's see an example, shall we? If you go with the steady mode, it won't be of any use. Pokemon Go will only find the pokemon if you are walking or running. It doesn't matter how fast you are walking or how slow you are running. The main aim of Pokemon Go is to ensure that the person is roaming.
This is how you can ensure that you are getting the best results.
Now comes the actual trick. We will now see how you can hack the game and find new pokemon without having to go out of your home.
Hacking Pokemon Go
Now that you have set up the applications, you are all set to head over to the next step. The next step is where you will have to hack Pokemon Go. This is a simple trick but many people make mistakes here. So, we will see all the things that you should know here.
You should know that you should never set the location to walking or running all the time. You can use the game for an hour or two and then you will have to take a break.
For instance, if you are moving 24/7, Pokemon Go's algorithm will find it suspicious. This is how you can get the game started.
When you are playing the game and you found a Pokemon, you will have to open the FakeLoc app and stop walking from there. Thereafter, you can open the camera and start searching for the Pokemon.
Just ensure that you are at an open place such as a terrace or backyard when you are finding the pokemon. With this, you will find the pokemon easily. You can catch them all.
This is how you can use the app. Just ensure that you don't go too far too fast. For instance, no one would be in the US in one second and reach Singapore in an hour. If you do something like this, you might end up in trouble. Therefore, you will have to find the locations that are near to you yet far from you. You can take some time to think about the best location you want to set.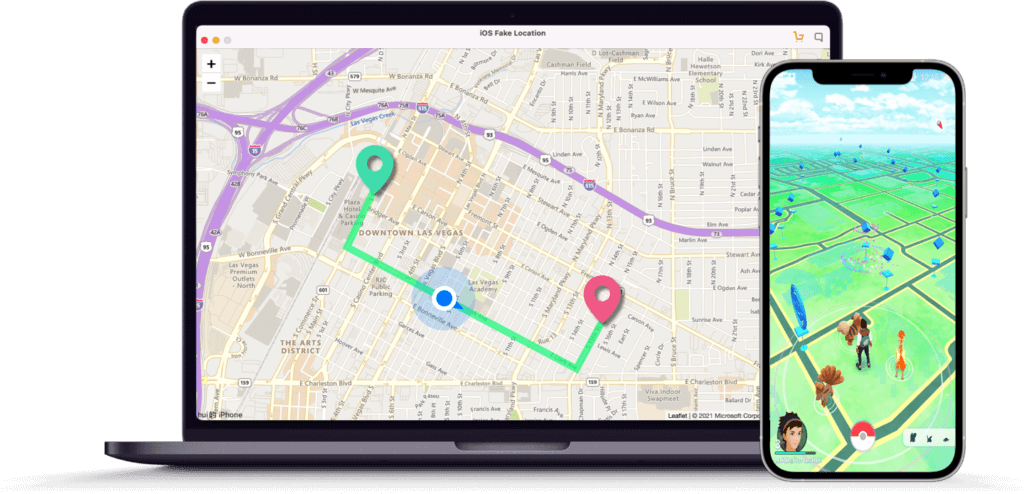 Final Words
To conclude, this was all about how you can hack the Pokemon Go game. You will first have to install the FakeLoc app on your iOS device. You will find the link from MXCode's website. This is how you can get started with the game. Further, it's always advisable to check the app before you start using it. You can spend a few minutes in the app trying to learn more about the app. Once you are familiar with it, you can surely start using the app.
To know more about the app, we would recommend you to visit the MXCode's website. All the features are listed there. So, you will have a complete idea of how you want to get started with the apps. Further, you can only download the app from the website. So, you will have to visit MXCode's website for more information.