Apple's products are exciting. But the closed iOS system makes it impossible to modify the GPS information of the iOS devices. The Apple store also prohibits to release of any apps that modify the location.
However, a hardware company has accomplished this task excellently. They created a small module that connects to iOS devices through a charging port. Thus, you can send customized address information to your iOS devices.
What is GFaker
GFaker is the name of both company and product, and it is essentially a tiny hardware device that you plug your iPhone or iPad into, as though you were connecting to an Apple computer.
The principle of The GFaker is very simple. It doesn't require jailbreaking. Because the GFaker module is disguised as an external GPS module. It uses an Apple-approved chipset and complies with Apple's hardware standards. A program running on an iOS device reads GPS information from the GFaker module. It gives the user the opportunity to provide custom address information.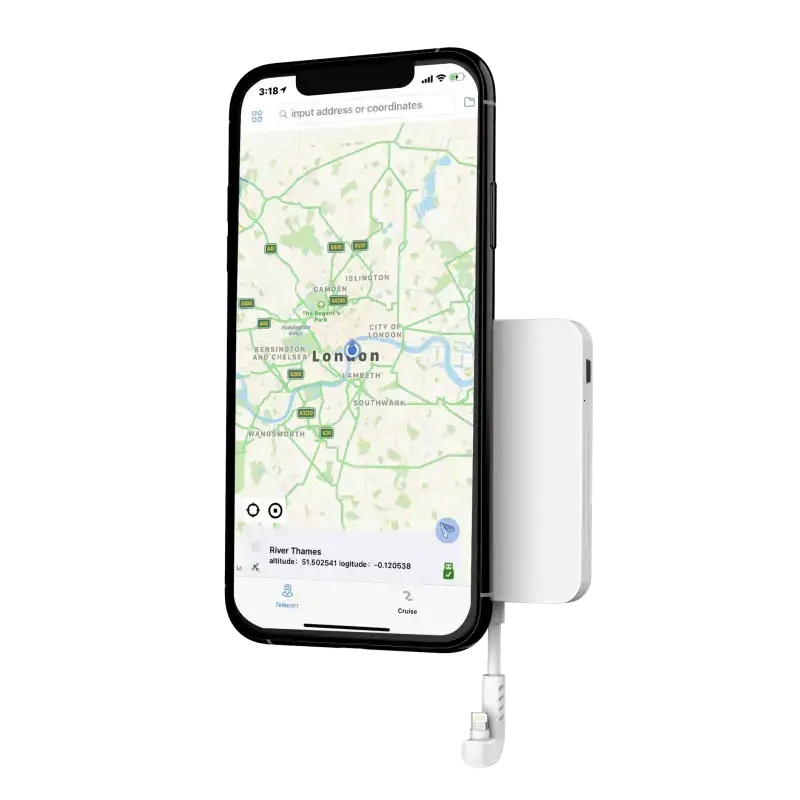 GFaker Features
Without Jailbreak: Based on GFaker's work principle. It uses a solution that conforms to Apple's hardware standards. Make it available on standard iOS devices. But currently only supports iOS 14 and below.
Wireless Spoofing: You don't need the help of another computer, just plug in the GFaker module. You can change your location on iOS devices.
External interfaces; when simulating GPS, you can connect an external battery through the lightning charging port on the GFaker module. You can even use headphones with a 3.5mm jack on the module. It is also a good choice to use it as a headphone conversion interface.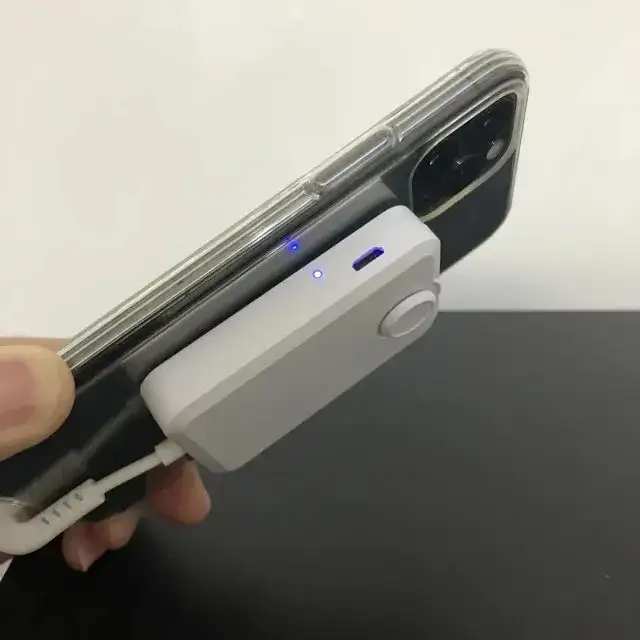 How to use GFaker to Change iPhone Location
GFaker implements address modification via an Apple-certified external GPS module. The GFaker module also requires special software to set the destination address you need to modify.
After connecting the GFaker module to the iOS device, it will replace the GPS module of the iOS device to provide GPS information for the App.
Therefore, when the system or an application tries to obtain your location information, they will automatically use the GSP information provided by GFaker. Achieving this does not require hacking your iOS device.
It's an Apple hardware-compliant device that works on both iPhones and iPads.
Connect the GFaker hardware with your iPhone or iPad

Search the place with the GFaker application

Select a mode to start changing your device's location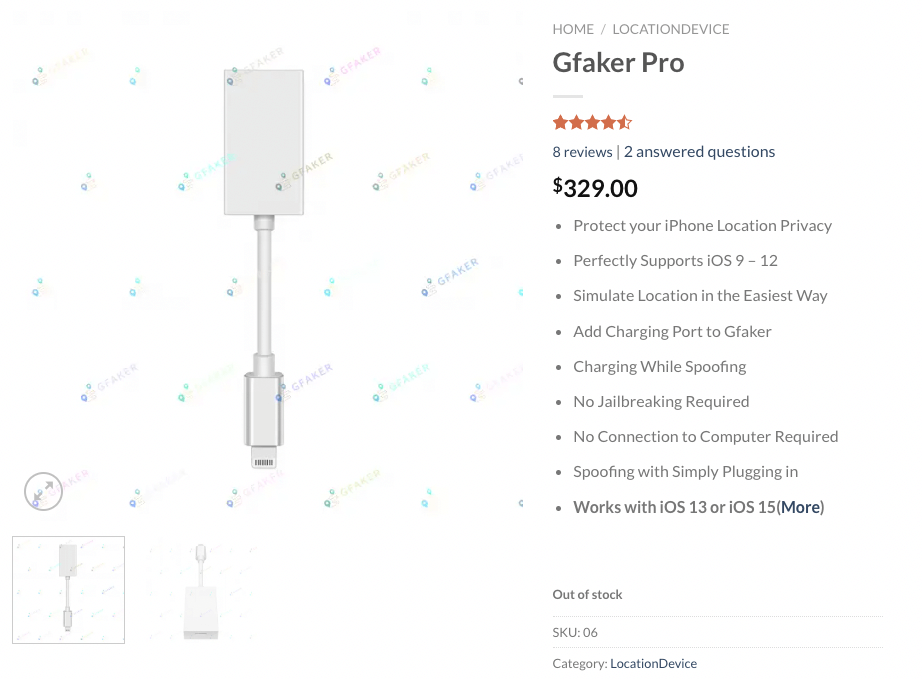 GFaker Cost
GFaker Phantom and GFaker Pro are two different versions of GFaker. GFaker Pro works with iOS 9~12. GFaker Phantom is a newer version and works with iOS 9~14. Relatively older version, it uses fewer steps. And it has a U-shaped interface, which is more convenient and compact to use. But both the phantom version and the pro version are priced at $329.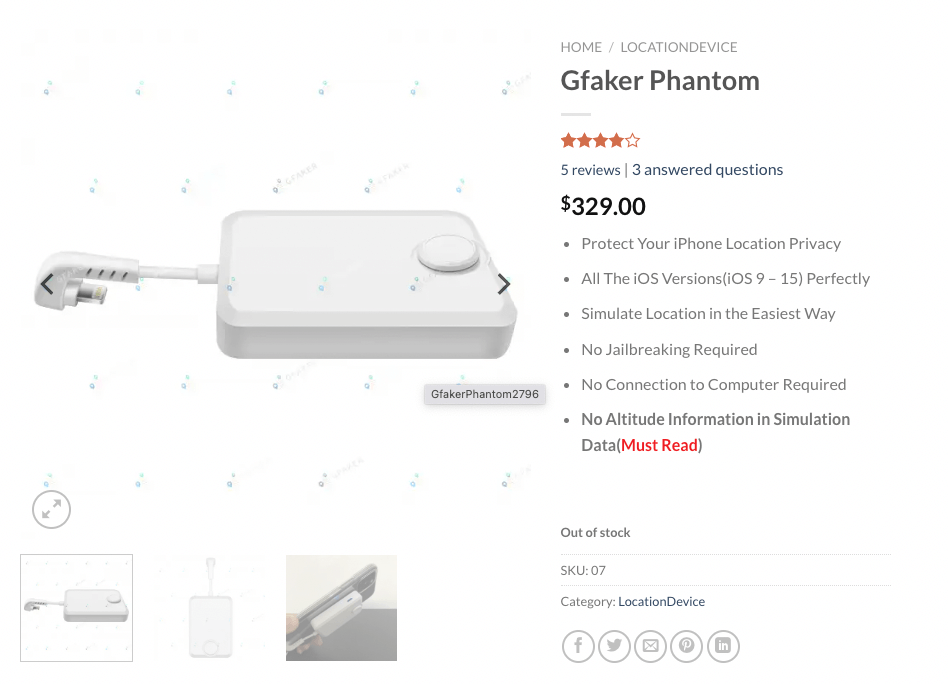 Pros
All the iOS versions (iOS 9~14) Perfectly

No jailbreaking is required

Working with iPhone, iPad, and iPod

No connection to the computer required

It is portable and can be used anywhere.
Cons
Doesn't support the latest iOS firmware version, i.e. iOS 15.

The cost of the Gfaker device is expensive.

No Support for Android devices.
GFaker and FakeLoc Location Changer
GFaker
FakeLoc
Ratings
⭐️⭐️⭐️
⭐️⭐️⭐️⭐️⭐️
Type
Hardware
Software
Simulate GPS
✓
✓
Simulate navigation
✕
✓
Change speed
✕
✓
Support Devices
Android, iOS
iOS only
Latest iOS Version
✕
✓
Pros
Can be used anywhere
No need to jailbreak

No need to jailbreak
Free trial
Support Android and iOS devices
Simulate GPS and navigation
Use immediately after downloading
High-cost performance
Cons
Expensive
Doesn't support Android
Doesn't support the latest iOS version

Doesn't support wireless
Price
GFaker Phantom: $329
1-Month Plan: $5.99
1-Quarter Plan: $15.95
1-Year Plan: $59.99
Change the GPS for iPhone & Android phones with FakeLoc
Simple steps to change your location and take only a few minutes:
Step 1. Download and install FakeLoc on your windows PC or MAC.
Step 2. Connect your iPhone/Android phone to the computer and authorize trust.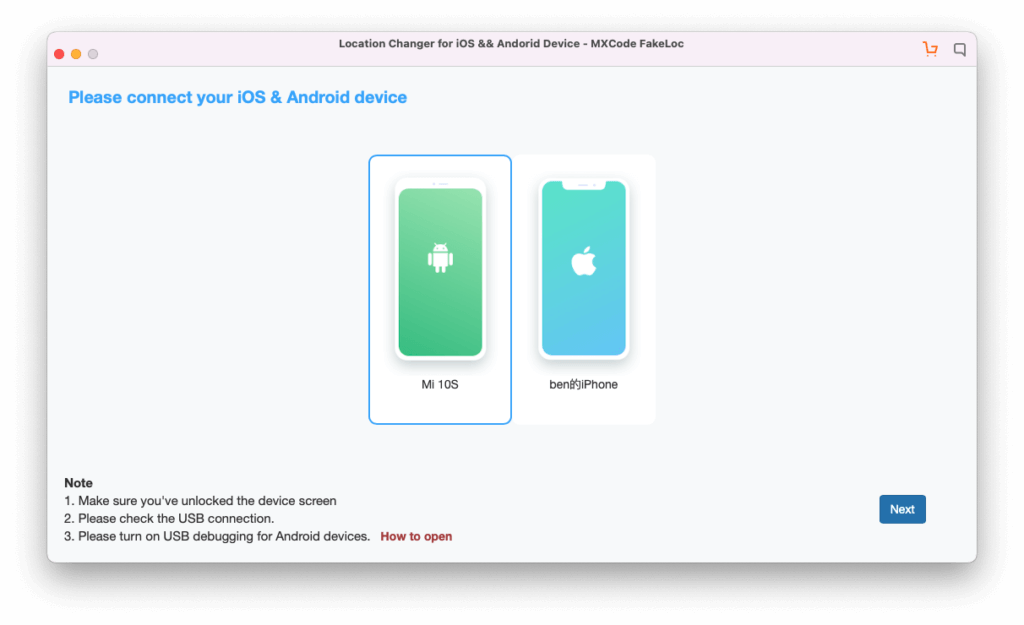 Step 3. On the map view, find your target location and click it.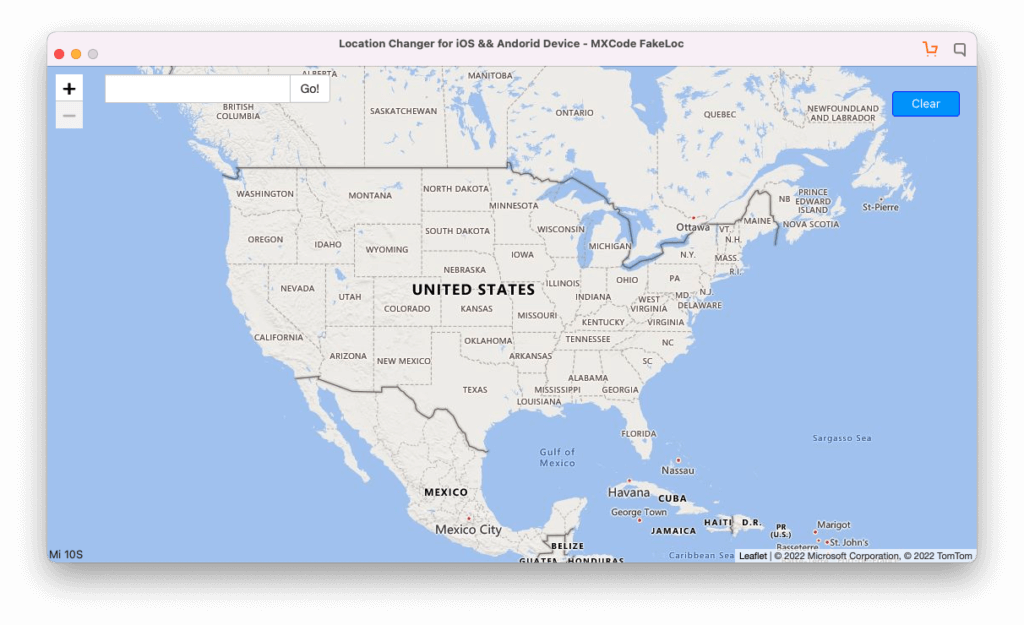 Step 4. Click "Move Here" on the popup view. Your location will be changed.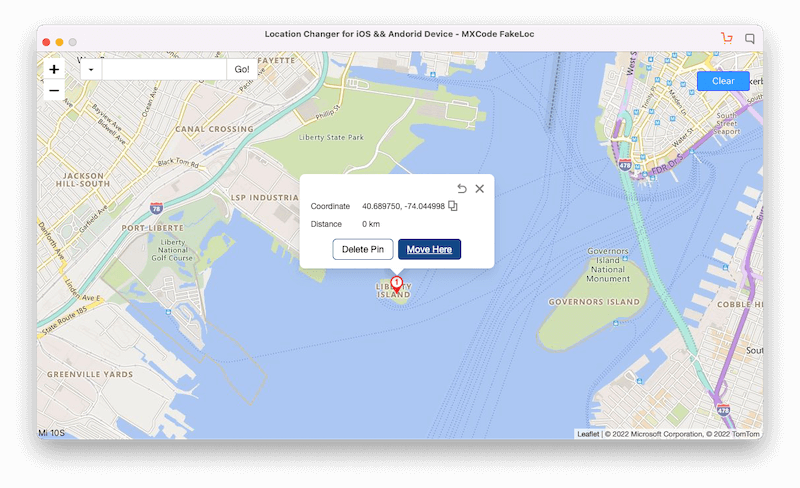 Step 5. The GPS of your iPhone/Android phone will be moved to the NEW PLACE!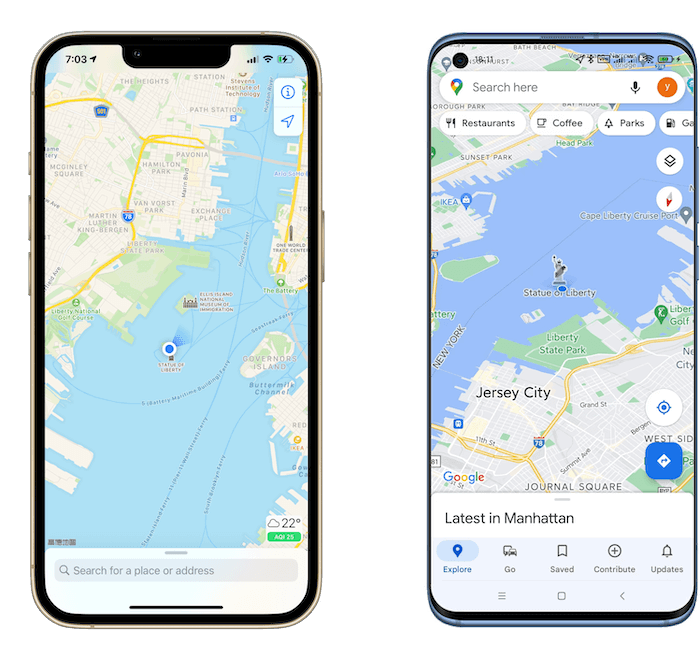 FakeLoc can not only change your GPS at any time, but it can also simulate walking, cycling, or driving.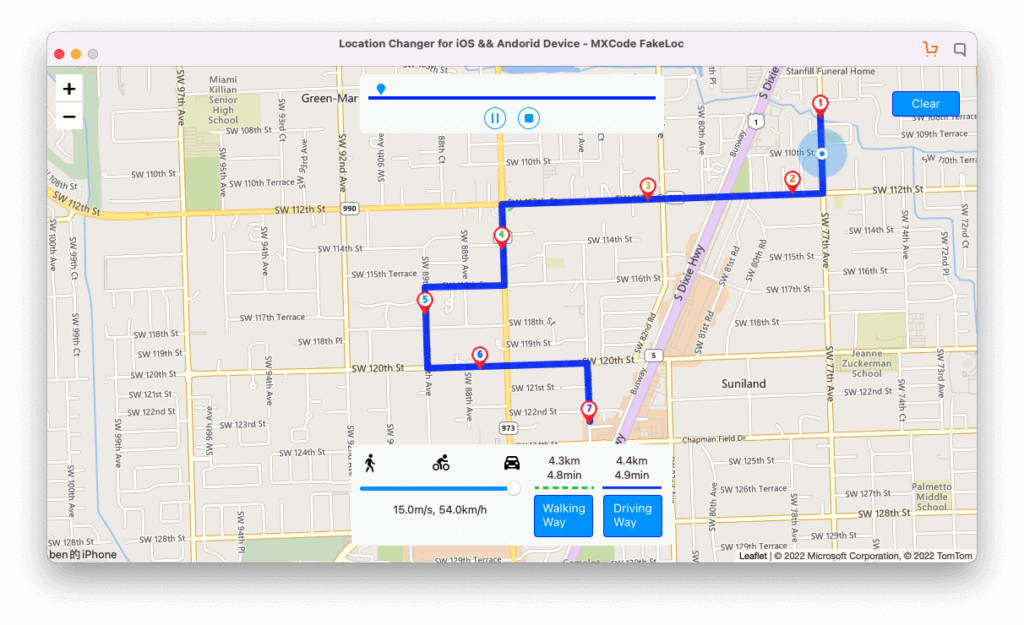 Compared with GFaker, FakeLoc supports not only Android devices but also iOS devices with the latest iOS version. You can try FakeLoc for free immediately after downloading it. And it is very easy to use.
Conclusion
Thus, you've seen two general ways to modify GPS information on an iOS device, Hardware(GFaker) and Software(FakeLoc Location Changer).
If you want to change your location with a cheaper and simpler solution, FakeLoc will be a good option. Download and try it free now.