When it comes to iOS location spoofer software, you will have to ensure that the app has proper safety measures. Therefore, we have collected a limited number of apps that you can use. These are the best apps that you can use safely on your iPhone.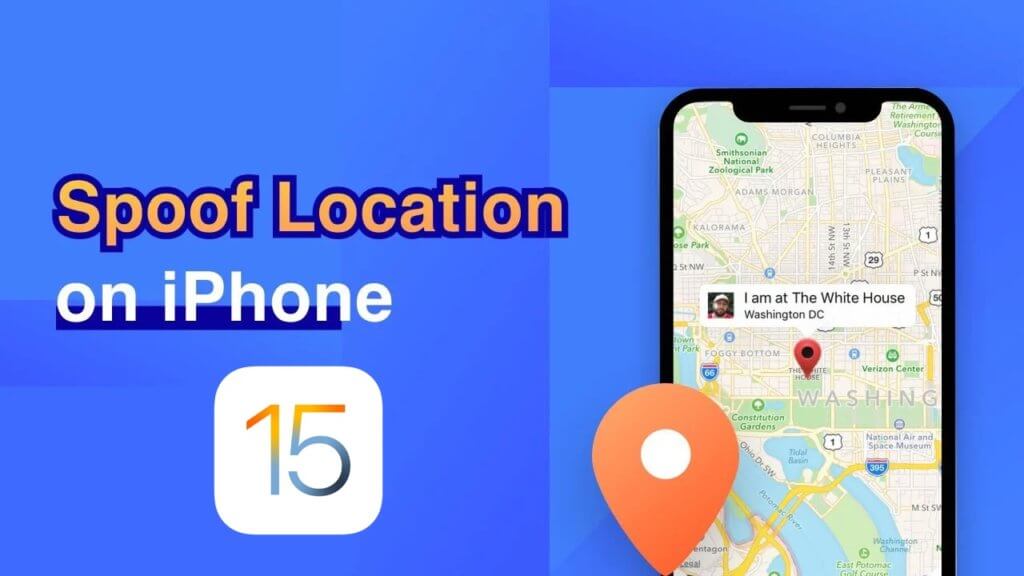 All the apps require at least iOS 12. We will focus on the apps that support the latest version of the iOS. This means that these are the apps that have iOS 15 and above.
All these are constantly updated. So, whenever there is a new update on your ISO, you will get the update here.
#1 FakeLoc App by MXCode
The best app you can use for location spoofing on iOS is the Fakeloc app. As the name says, it's an app that allows you to set a fake location. Before we learn more about it, you need to understand that it's a fully safe tool. You can be worry-free when it comes to the security of the tool. Further, you won't even need to jailbreak your device to use this app. Therefore, it makes it more interesting to use this app.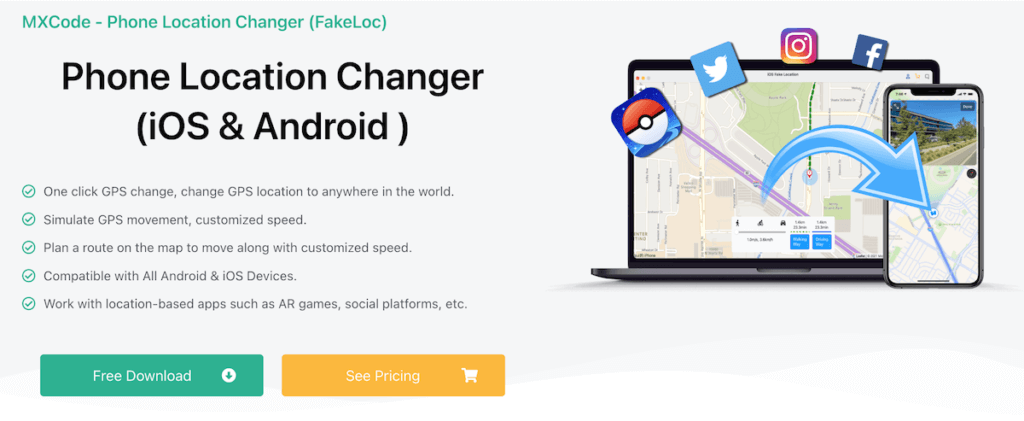 MXCode is known for developing various iOS apps that help users. One of the apps that they have is the FakeLoc app. As they have been in the industry for many years now, you can surely rely on them for the long term. Whenever there is a new update on iOS, you will get an update with this app too.
As a result, you will get the updated features here. Talking about features, there are many interesting features that you will be getting here.
Let's talk about the features and see what you will get here.
Features
The first feature is about safety. You don't need to jailbreak your device.
The app works perfectly on Windows and Mac too. You can use your PC or Mac to change your iPhone's location with ease.
Different modes allow you to either move the location with the help of walking, jogging, or running features.
The app supports all the other apps and games.
There are unique features for gaming and AR apps to change the location.
You can pick the location from the map.
The history is saved to quickly select a different location from the app.
They also allow you to set the coordinates from the map.
Steps to change location
We will now see some steps using which you can change the location of your device.
At first, you will have to install the app on your desktop or MAC.
Thereafter, you will have to connect the iPhone to your system.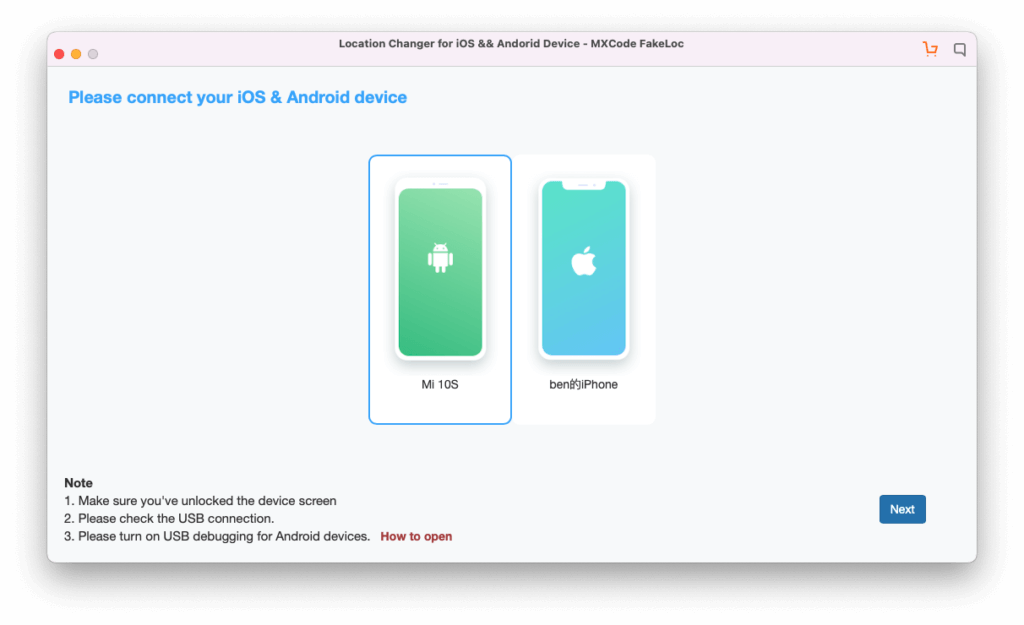 You can then set the location using one of the methods.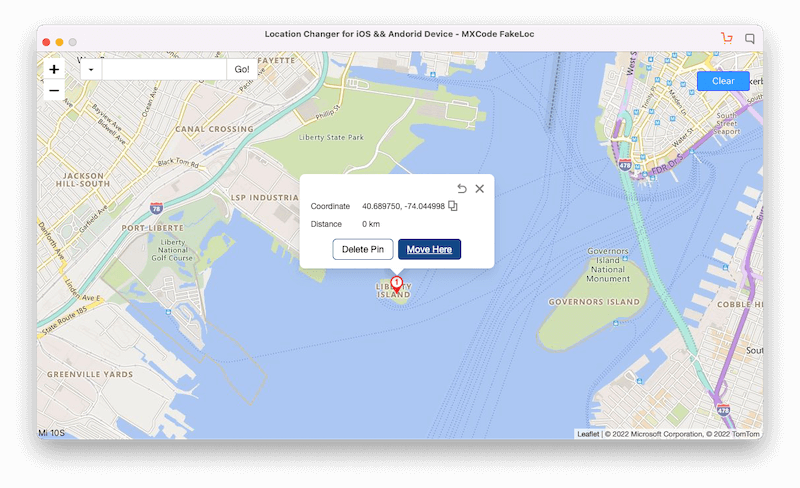 Thereafter, you can also set the modes. They have running, walking, and jogging mode.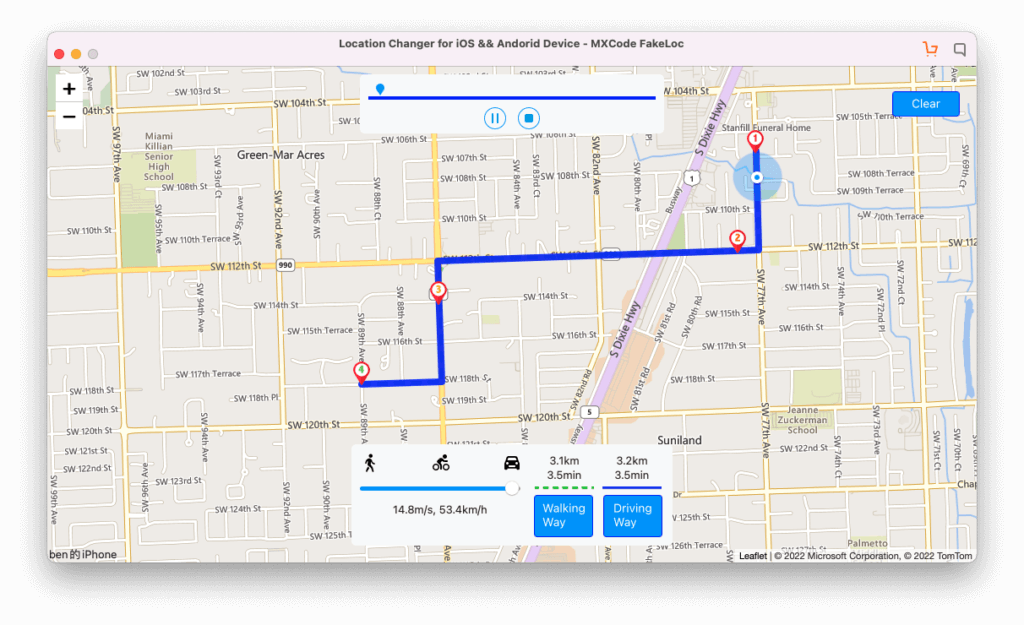 That's pretty much it. Now, you can test the location to see if there is a new location setting on your iPhone.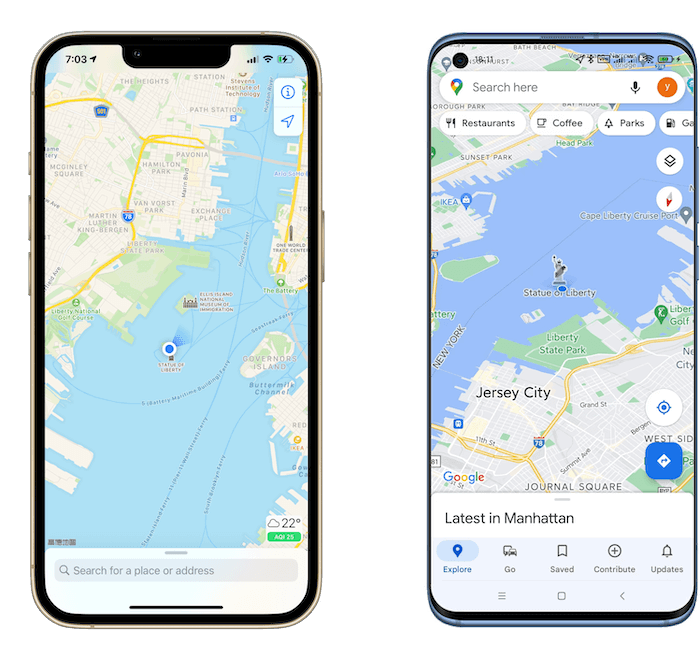 Pros
You will get all the features you will need in the location spoofing app.
It's available for all devices.
You don't need to jailbreak.
It supports all the apps.
You can get started for free.
Cons
There are no major cons here.
2. Tenorshare iAnyGo
Tenorshare has been in the industry for a long time. They have an app that allows you to set the location with just a few clicks. The app is called iAnyGo. It's used for changing the app location with ease.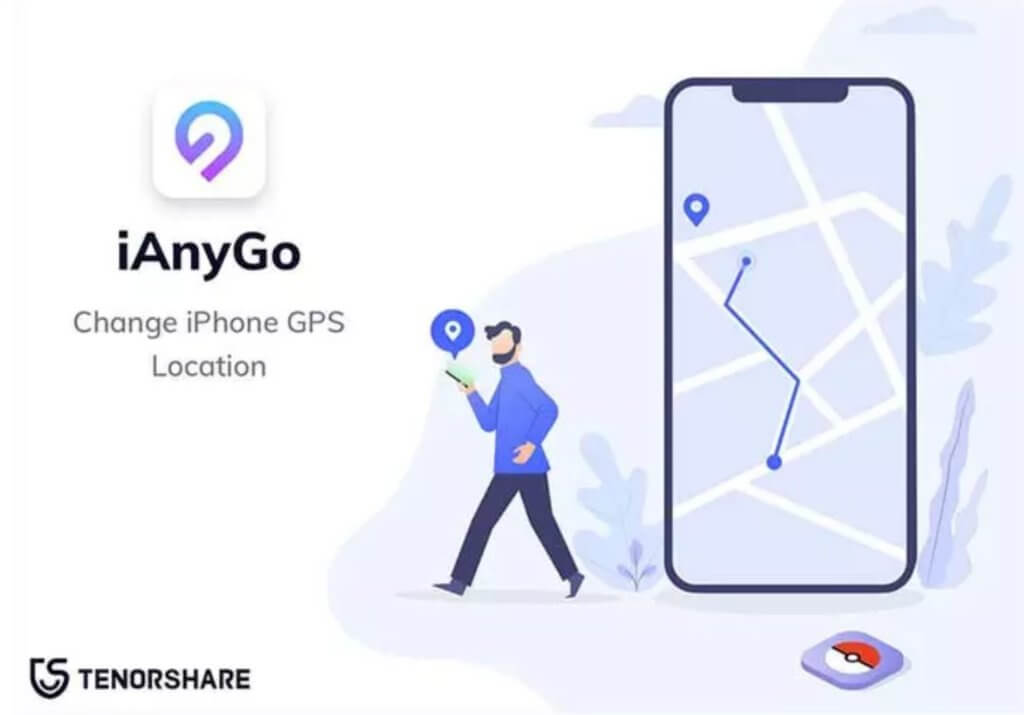 Just like the above one, there is a PC and Mac app. You will have to connect your iPhone to the software to change the location. Thereafter, you can set the location and then hit the change location option to quickly change your current location.
You can import the files for the pre-defined route. This will allow you to change the location directly.
Features
You will get the best features here to change the location using a map or coordinates.
Further, you will also get the history.
You will also get different modes.
Pros
Tenorshare is a reputed company that has similar apps.
You will get amazing support.
The feature is enough to change the location and spoof it.
Cons
The app has a paid plan which is a bit costly.
3. Wondershare Location Changer
The Wondershare location changer app is a great app you can use. It's very similar to the above given one., If you are tweaking your iPhone more often, you surely would have come across Wondershare company. The company focuses more on iOS apps. Therefore, you can easily use this app.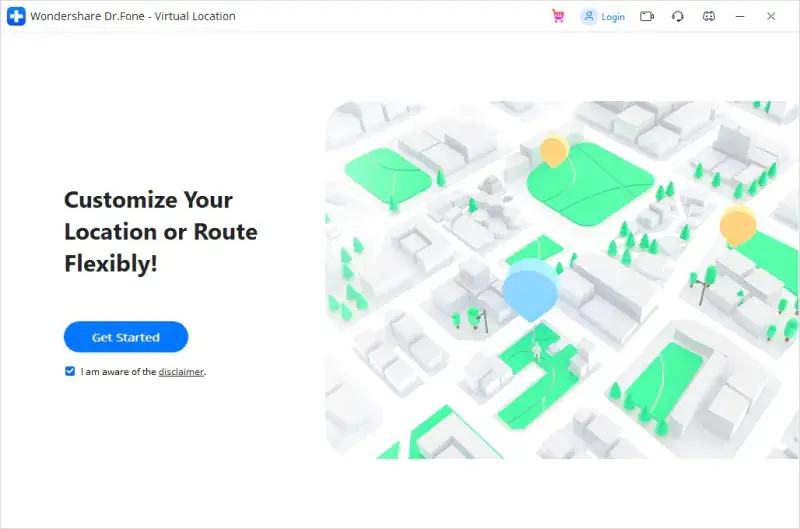 The app comes in the exe format and for the Mac as well. The steps are very similar. You can connect the iPhone and then change the location.
Features
Easy connection with iPhone.
It allows you to change the location to anywhere you want.
They have different modes that help you with other things.
You don't require to change any other things on your iPhone nether you will have to jailbreak it.
Cons
It was a bit expensive.
Sometimes, it takes more time to connect your iPhone. However, it will connect eventually. So, there are no connection issues. It just takes more time.
| | | | |
| --- | --- | --- | --- |
| | FakeLoc | iAnyGo | Wondershare |
| Ratings | ⭐️⭐️⭐️⭐️⭐️ | ⭐️⭐️⭐️ | ⭐️⭐️⭐️⭐️ |
| Mock Location | ✓ | ✓ | ✓ |
| Support Devices | iOS & Android | iOS & Android | iOS & Android |
| Latest iOS Version | ✓ | ✓ | ✓ |
| Easy to Use | ⭐️⭐️⭐️⭐️⭐️ | ⭐️⭐️⭐️ | ⭐️⭐️⭐️⭐️ |
| No jailbreak required | ✓ | ✓ | ✓ |
| Stable | High | High | Low |
| Package Size | 40M | 150M | 200M |
| Device connection Speed | Fastest | Slow | Slow |
| Simulate navigation | ✓ | ✓ | ✕ |
| Price | 1-Month Plan: $5.99 | 1-Month Plan: $14.99 | 1-Year Plan: $12.95 |
Final Words
To conclude, these are the top 3 best location spoofer software for iPhone that you can use for your iOS 15 and above. As these apps are from reputed companies that have been in the industry for a very long time, you can expect more updates from them. So, if your iOS gets a new release, you can update the app and you're good to go.
You can go with MXCode's FakeLoc if you want all the features as well s the safety. The other two apps are quite similar. So, you can go with any of them as per your need. To get more information, you can visit MXCode's FakeLoc app page where they have given a list of all the features. You can also download it from there.